Save the Date: Circles of Light will be October 5, 2021!
For more information, check this page after August 5.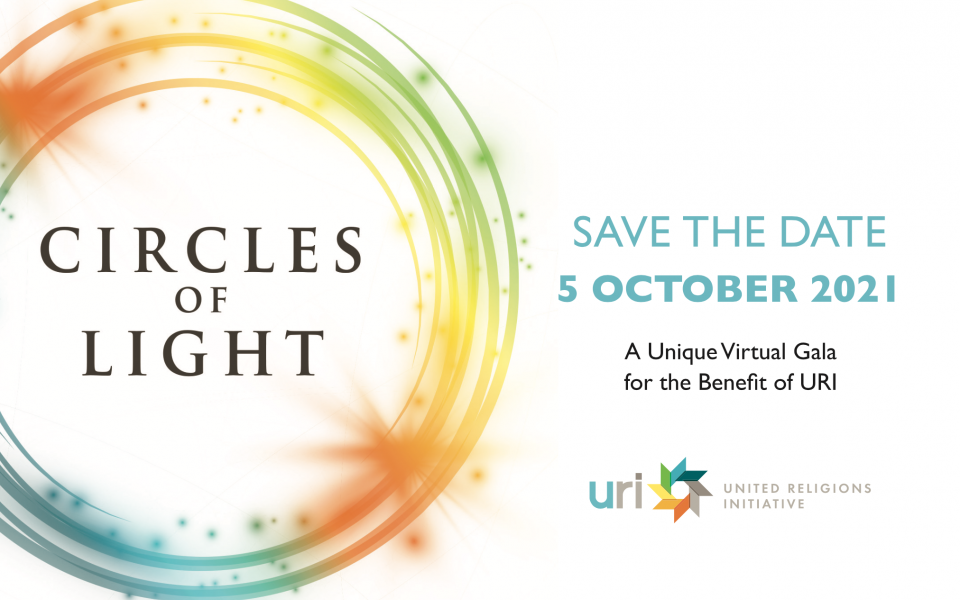 ---
EVENING PROGRAM FROM LAST YEAR'S GALA
Premiere of the "The Power of Story"
Travel with us as we launch the online premiere of "The Power of Story," a Visionaries documentary.
In 2019, URI was selected from hundreds of nonprofits to be featured in the upcoming season of The Visionaries, the award-winning public television series hosted by acclaimed actor Sam Waterston.
"The Power of Story" features some of the remarkable stories of URI grassroots members and the extraordinary work they are doing in their communities.
Launch of the Individual Membership Program
URI is launching an interactive program where individual members can be a part of the world's largest interfaith peacebuilding organization. We invite you to learn how to deepen your engagement with URI. Learn more at uri.org/inspire.
URI's 20th Anniversary
URI was born from people's dreams. It is a story about committed people finding resources within themselves and each other for creating positive community change.
It is the story of people from different religions, spiritual expressions, and Indigenous traditions who build bridges to create a cohesive global community dedicated to URI's purpose.
As we look forward to the next 20 years, enjoy highlights from the last 20.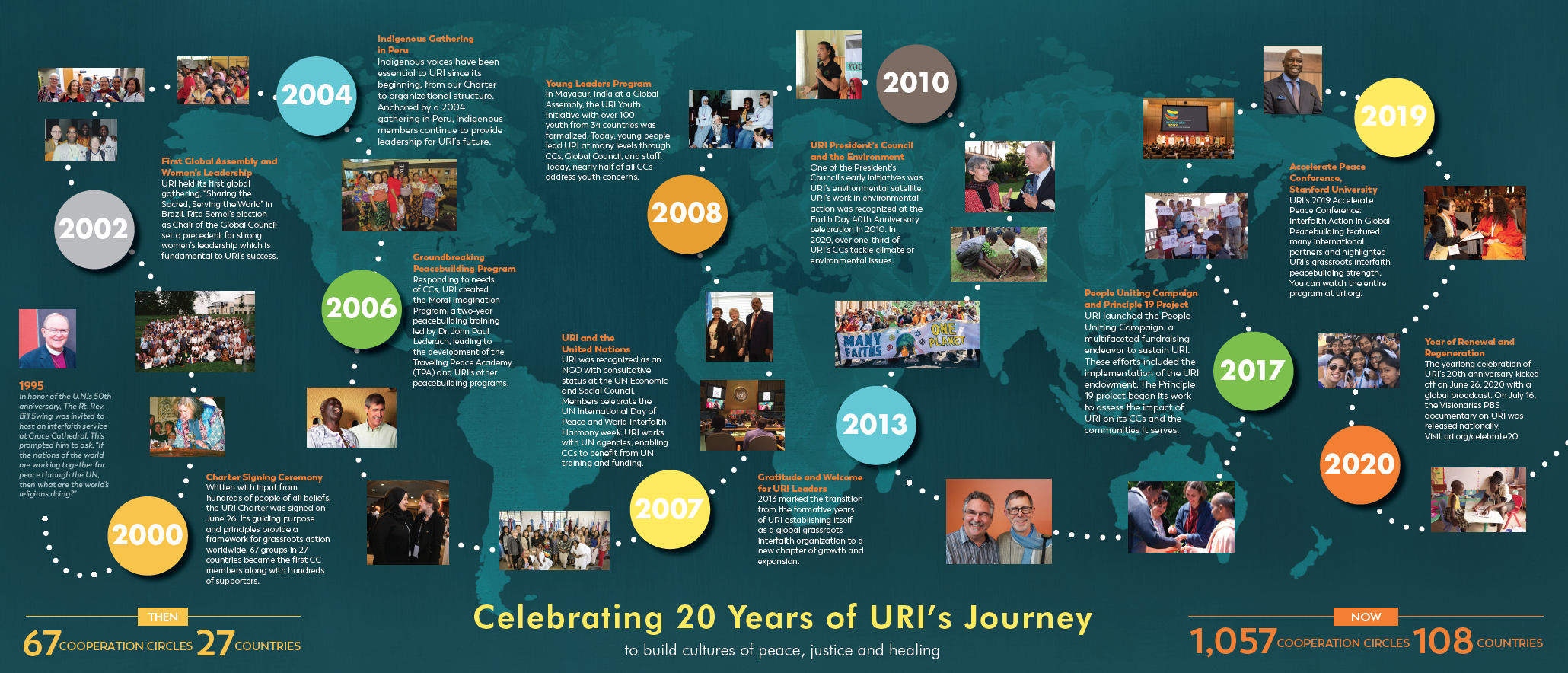 Click the timeline above to see some memorable milestones over URI's 20-year journey.
---
Click below for a PDF version of the full gala program.

Email Diana at [email protected] or call 415-762-2723.