Deepen your engagement with the extraordinary URI global community.
URI is committed to helping you make your membership uniquely your own. Here are some upcoming events and opportunities to get you started on your journey.
---
Upcoming Individual Membership Events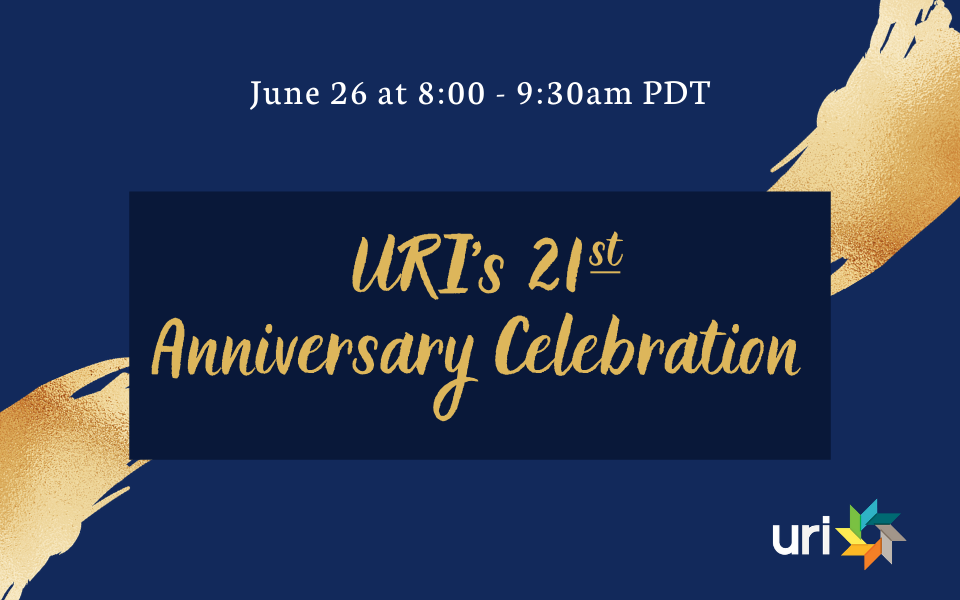 URI's 21st Anniversary Celebration!
Tune in during World UNITY Week to celebrate URI's 21st Anniversary with other URI members from around the world.
June 26, 2021 at 8:00 - 9:30am PDT.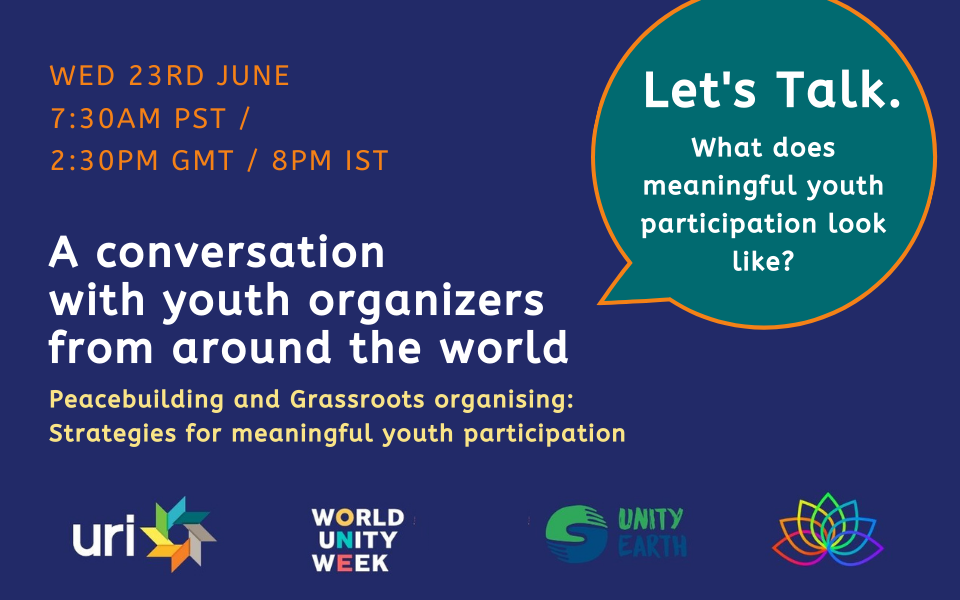 Let's Talk! What Does Meaningful Youth Participation Look Like?
Five URI youth organizers from different parts of the world , who are working to enhance youth engagement in their contexts, discuss strategies and mechanisms for meaningful youth participation. They will be in dialogue with Youth Policy expert Noella Richard from the UNDP.
June 23, 2021 at: 7:30am PDT
---
Register for other events hosted by the global URI network and URI's organizational partners.
---
Opportunities for Impact
URI members around the world are working to make a positive impact in their local communities. Here are some suggested ways that you can immediately jump in to make an impact in your own community.
Sign-up for the You Are I newsletter to gain inspiration from what is happening in the URI movement around the world.
Learn more from URI's blog and online resource library.
Observe Global Days of Action and Celebration (e.g. Earth Day, International Women's Day, International Youth Day, the International Day of Peace, Interfaith Harmony Week). Learn more about the UN International Days.
Participate in interfaith peacebuilding events hosted by URI or by organizations in your own community.
Form a URI Cooperation Circle (member group). For more information or to join one of the following Cooperation Circles, email: [email protected].

URI Global Youth–– Connecting and empowering youth initiatives across URI.
Hidden Seeds: Global Indigenous Network–– Bringing Indigenous voices to the interfaith table.
URI Wisdom Circle–– Uniting to elevate consciousness, for the betterment of all.
Voices for a World Free of Nuclear Weapons–– Building a movement to get to zero nuclear weapons.
URI-UN–– Building an international channel for grassroots people on global issues.