On December 24, 2015, URI hosted a groundbreaking interfaith television program on the theme "May Peace Prevail on Earth." According to Nielsen ratings, the special was viewed by more than 4 million US viewers, while a large international audience tuned in online.
---
INTERFAITH CHRISTMAS CELEBRATION
As part of the Interfaith Special, URI had the pleasure of hosting an interfaith celebration at St. Gregory of Nyssa Episcopal Church in San Francisco, California, USA, bringing together groups from different religious traditions and cultural performers from around the San Francisco Bay Area. This live event served as the heart of the televised special program.
Participants in the interfaith celebration at St. Gregory's were treated to an evening of prayer, song and dance as representatives of many faith traditions all offered blessings and respect for their Christian friends on the occasion of Christmas Eve. The celebration uplifted and honored not only what made the contributions from each religion unique, but also celebrated the shared values from every tradition: love, hope, friendship, generosity, and light.
The celebration's message is that news stories of religiously-motivated violence are only one side of humanity. What rarely makes the news are the hundreds of thousands of people around the world, of all religions, who work together daily for peace. The actions of these people, of the friends and family of URI who engage in interfaith trust and cooperation to make the world a better place, are the "gift" we "unwrap" in this celebration.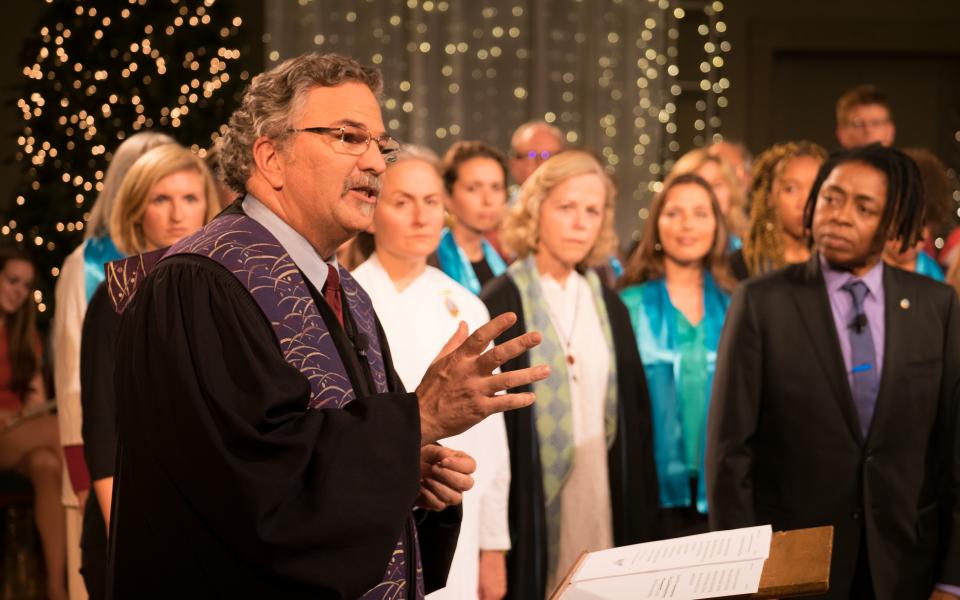 ---
STORIES FROM THE INTERFAITH SPECIAL
Every day, leaders within URI's global Cooperation Circle network work passionately and tirelessly to build peace in their communities. The URI Interfaith Special features two examples of such people - people who have made it their lives' work to heal the wounds of violence, mend the rift between religious groups, challenge cultural conflict...and change the world for the better.
Janessa Wilder
---
​​​​
WISHES AROUND THE WORLD
We all share a planet and we all share the hope that we can make things better. In every region, URI's friends are doing their best to make their communities, and the world, a better place.
We're pleased to offer a sample of wishes collected during the production of the Interfaith Special from URI representatives around the world. Enjoy this collection of wishes from people of different religions, faith traditions and indigenous cultures, and think about how you would like to make life better for your human family.
Submit your "Wish For The World" to [email protected]