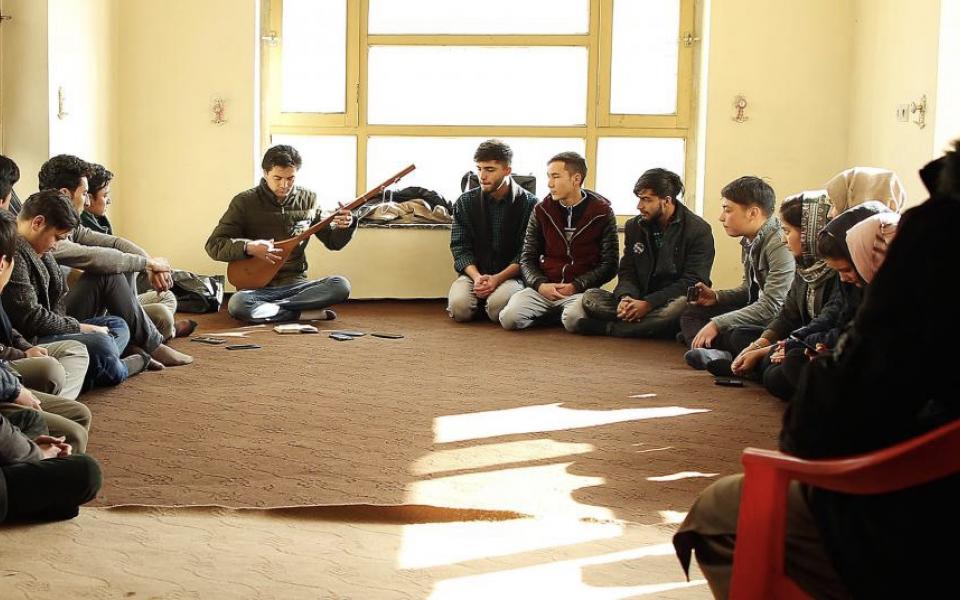 Written by Atharva Mehendale, Community Project Manager, URI - North India & Afghanistan
Religious leaders and networks have always played a prominent role as civil society forces in Afghanistan. Within the country, there are over 15 major and minor ethnicities who speak over 30 separate languages or dialects. Its citizens naturally identify with those who speak their language and share their culture. To add to this, Afghanistan's rugged physical environment serves to isolate residential communities and to create microenvironments. Members of the same ethnic group and tribe who reside in different locations adapt to their own microenvironment, which may result in different kin-based subgroups within the same tribe and ethnic group. Identification with an abstract 'Afghan nation' has always been fragile. In this light, Afghanistan Youth Empowerment & Peacebuilding Organization (AYEPO), a non-governmental, non-profit organization was established in Kabul in January 2019. It has been working since with a vision to witness a peaceful Afghan society, where the youth plays a crucial role in peacebuilding and in promoting a sense of social cohesion and unity. The organization aims to develop the youth as 'agents of change' for community development. In order to promote this, AYEPO seeks to create a platform to build an inclusive Afghan society that thrives on peace, unity, and belongingness.
Community development is an overarching concept that attempts to group together any attempts by groups of people who work together to transform the places and spaces they live, work and play in. Concerned with justice, equity and transformation, community development includes structured government and non-profit programs, grassroots social justice activism, and much more. The youth, through their active role as community organizers, planners and advocates have a transformative role to play in community engagement and development. AYEPO has been trying to help the youth find unity in diversity and work together for the progress of their lives and communities. The organisation provides the youth with tools and a set of skills in mediation, conflict resolution and peacebuilding - to become agents of change. It works with school & college students to help build leadership & interpersonal skills through tailormade programs and activities. It has particularly tried to work with young girls in Afghan schools in order to make them more self-reliant & independent.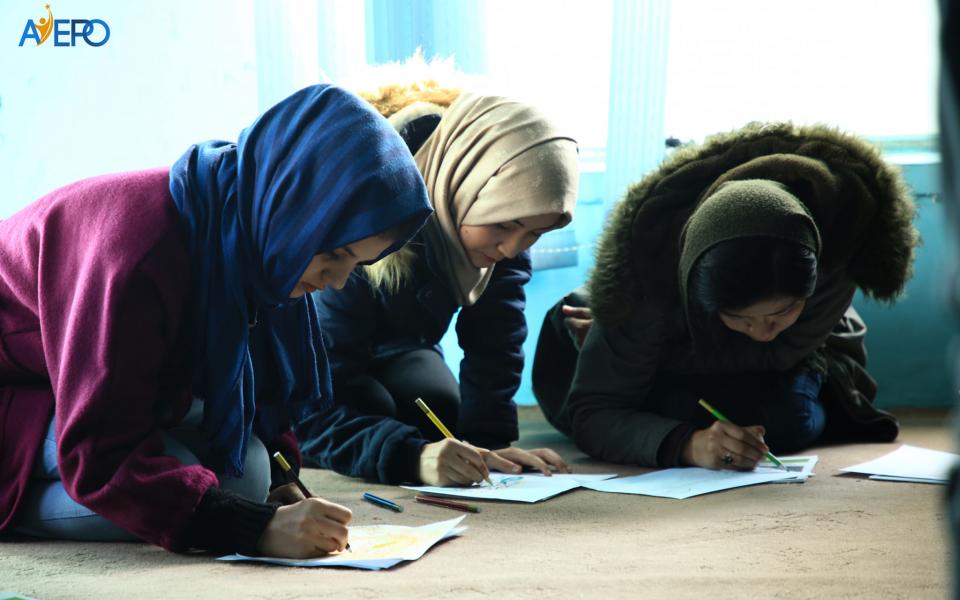 Mr. Ahmed Shah Karimi – the director of AYEPO stresses on the importance of partner organisations in furthering social action and achieving a common vision. AYEPO's association with URI – North India & Afghanistan region as a Cooperation Circle has been an enduring and promising one. URI, in association with AYEPO organized an art competition for students in Afghanistan - which acted as a great source of motivation for all budding artists.
Social inclusion is something that the organization has strongly held as one of its core values. Mr. Karimi states how inclusion is particularly pivotal in the Afghan context. Afghanistan is home to not only several religious sects, but also to a host of different ethnic, linguistic, and tribal groups. Rivalry and even armed hostilities have traditionally been common between and within many of these groups. Historical and geographical factors have led to the creation and preservation of diversity. Additionally, minorities have for long been marginalized. In order to address this, AYEPO welcomes people from all communities and walks of life. What keeps the organization running is a commitment to work for the greater good of the society, and to promote peace & social cohesion. It further promotes gender equality by actively involving women in leadership, peace & community building processes. While most of their activities are restricted to Kabul, AYEPO has actively been trying to reach out to other provinces in the country through its online initiatives. 
Actively trying to tackle security and funding issues, AYEPO has been able to create a place for itself in the Afghan landscape through community-level interaction & collective action. In the years to come, the organization aims to further its cause by propagating 'peace camps' – an idea that brings key actors and/or youth leaders from a number of communities together. The camps would be aimed at sharing experiences, culture, and to work on differences that have for long divided these communities. It further focuses upon identifying a common purpose, and propagating the message of unity, togetherness and peace across the country. The organization also aspires to plan other programs that promote peace, conflict transformation and leadership to empower youth at the grassroots levels. A youth-led change could just be the need of the hour!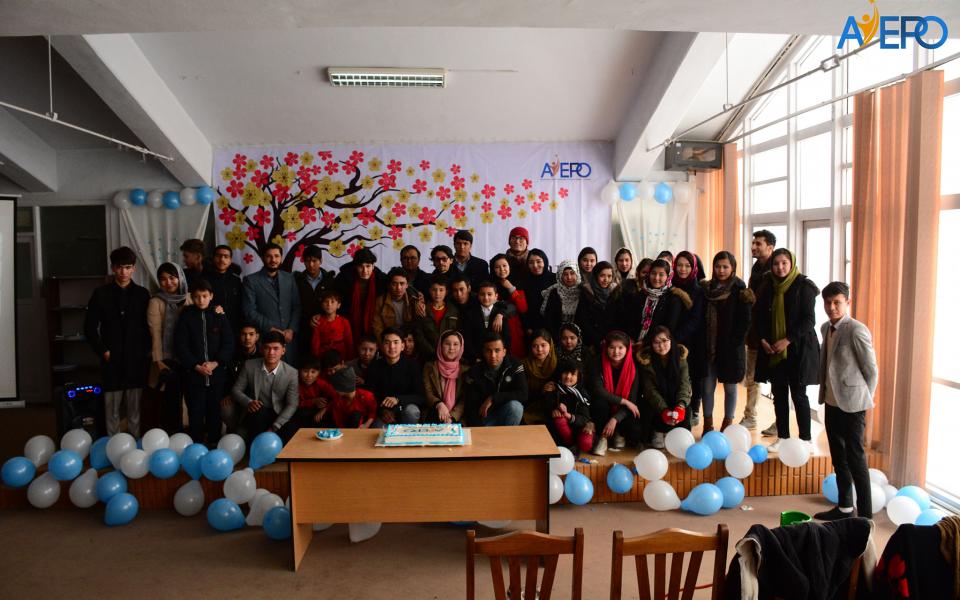 Cooperation Circles Involved