Creating shared experiences of religious and spiritual practice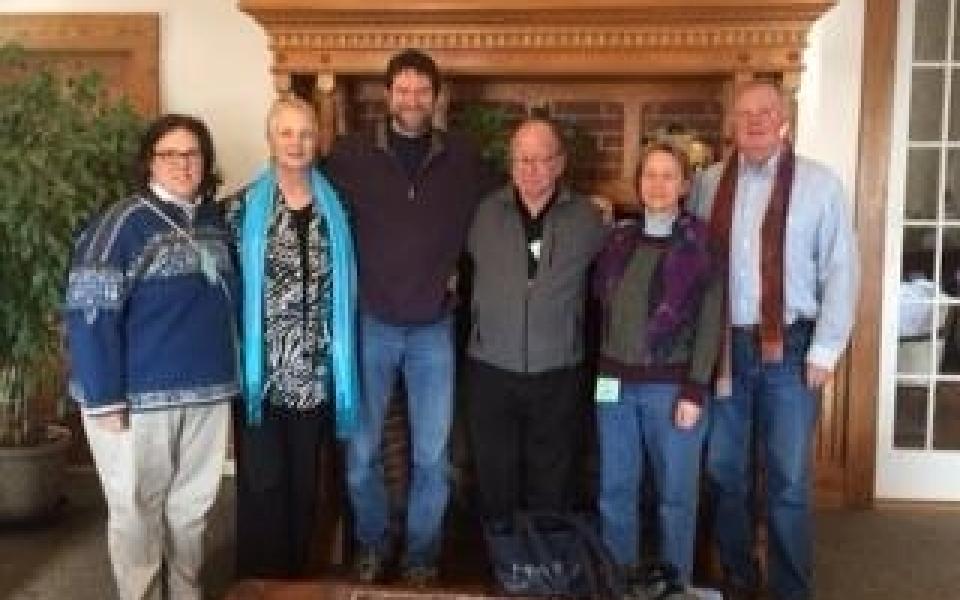 "We are an interfaith community located in Southern Maine and Northern New England gathering to promote, facilitate and encourage interfaith understanding through fellowship, educational opportunities, programming, retreats, pilgrimages, mission, conferences, interfaith gatherings, projects and service."
Traditions
Islam
,
Unitarian Universalist
,
Atheist
,
Christianity
,
Buddhism
,
Earth Based
Location
Yamouth, ME, United States of America
The Abbey of Hope is a virtual monastic community seeking to cultivate interfaith collaboration, and to nourish spirit-based relationships, among people concerned about faithfulness – in the many ways that can be understood. Their mission is to create shared experiences of religious and spiritual practice, through visual arts, music, dance, meditation, prayer, shared experience and ceremony and whatever else nourishes us all.
The Abbey of Hope will continuously foster a virtual open and welcoming interfaith community. Their model of faithfulness has no dogma to promote. They want to encourage interfaith understanding, mutual growth, and creative ways of finding and expressing spirituality, as they create a welcoming space for individuals and for other faith communities.
Their broad vision includes service and mission projects that can help build interfaith communities, as they offer a safe container to all. Through media, meet-ups, educational programs, and other events, they want to bring joy, healing, and interfaith understanding to their broader community.
They are a collaborative, eclectic community that will make a space for everyone and stand ready to midwife others in their respective spiritual journeys.
They strive to be open, inclusive, authentic, spirit-led, collaborative and compassionate, curious and welcoming, as they make space for others, and support all in their spiritual journeys.