Cultural change towards more sustainable processes of thinking, being and acting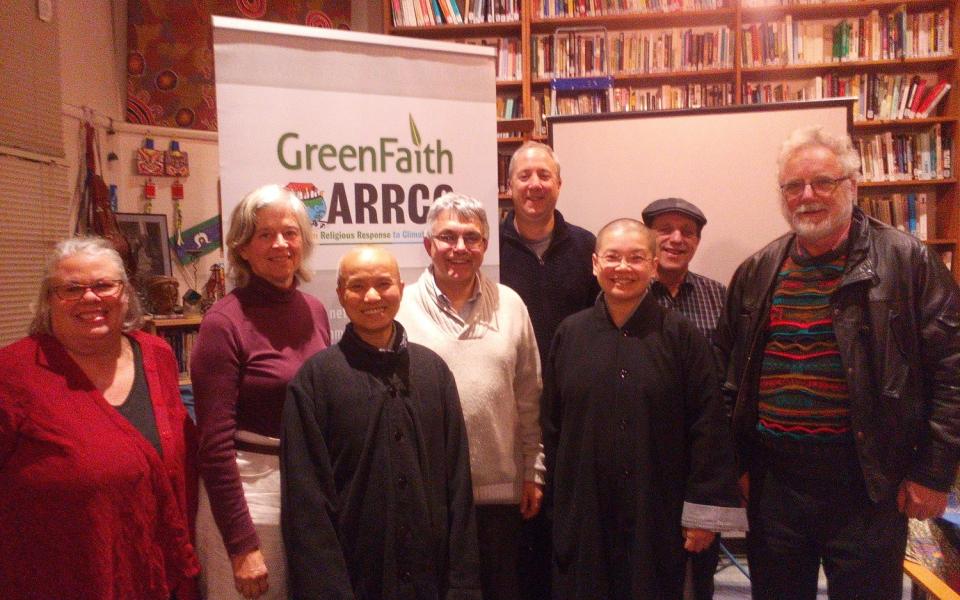 "Our purpose is to bring together people from different faiths in responding holistically in thought, practice, community and spirit to the ecological problems our diverse society is facing."
Traditions
Christianity
,
Islam
,
Sikhism
,
Hinduism
,
Buddhism
,
Spirituality
,
Judaism
Sub-Traditions
Anglican
,
Mormon
,
Quaker
,
Catholic
,
Baptist
,
Sikh
,
Buddhist
,
Spiritual Seeker
,
Deep Ecology
,
Lifeye Perceptions
,
Supreme Master Ching Hai Assoc.
Sub-Region
SEAPAC-Pacific Zone
Location
Collingwood, Victoria, Australia
The mission of GreenFaith Australia: to learn from the wisdom of the faith traditions in responding ethically to their ecological environment; to act practically on ecological issues aimed at healing themselves and their environment; through this action, to create opportunities for interfaith friendship and learning; and to foster ecological and cultural flourishing through diversity.
They began in August 2008 when a meeting was called for all those of diverse faiths interested in starting an ecologically focused interfaith and spiritual network. Out of this meeting a board was formed. GreenFaith Australia launched their organization with a three part seminar series on water with high quality presentations by faith leaders, scientists and political and community speakers. They have established communications with other green oriented faith networks locally, nationally and internationally. They are registered as an incorporated organization.