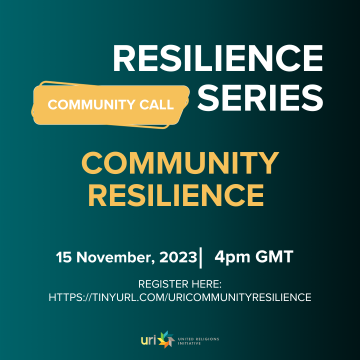 15 November 2023 - 8:00 am PDT/ 4:00 pm GMT
Discover real stories of community resilience projects. During this session, we will hear from Cooperation Circles that work on projects that help their communities build resilience and deal with challenges they are facing. 
Being a part of the URI network offers us opportunities to learn about the experiences of others and this is one of them. If you are looking for inspiration and ideas for working on community resilience, this is the place for you!
Register here       Find your Local time