Latin America and the Caribbean
URI's Cooperation Circles in Latin America and the Caribbean address a wide range of social, environmental and economic issues using an interfaith platform.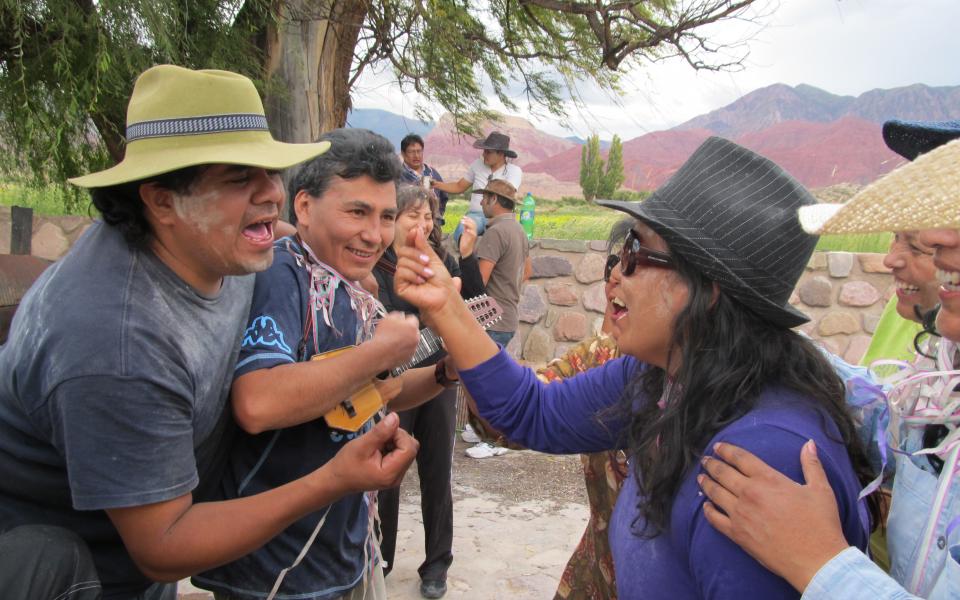 Cooperation Circles in URI Latin America and the Caribbean encourage cooperation among diverse people, thus addressing the most urgent issues facing their local communities. Their work involves different areas: promoting interreligious and intercultural dialogue between young people and adults; to educate in values towards environment protection as our Mother Earth; improve households in poor communities, educating children and youth in the values of peace and coexistence; combat racial and ethnic discrimination; avoid abuse by gender; empower women against abuse and domestic violence, organizing retreats, make camps and activities in overall to connect with the sacred; ensure compliance human rights, divulge URI´s mission and practice its principles in everyday life experience.
Regional Support Staff
Enoé Texier, Regional Coordinator
Adriana Reyes, Assistant to the RC & CC Liaison
Ágata Brito, Assistant to the RC in Brazil
Jeimy Henriquez, Book Keeper
---
Here's one example of URI's work in this region:
When the traveling youth delegation from Coexister, a URI group based in Paris, reached Rio de Janeiro, the URI region gladly gathered to help. Making the most of the global URI network, the regional office for Latin America and the Caribbean organized local URI members to host the four young travelers in their homes, speak with them about their interfaith peacebuilding work, and tour with them to learn more about Indigenous traditions and local culture. The youth returned home to share with their communities the lessons they had learned.
Search for Cooperation Circles (CCs) in Latin America and the Caribbean
Featured Cooperation Circles for Latin America and the Caribbean
Stories From URI Latin America and the Caribbean