Asia
URI Asia is our network's fastest-growing region.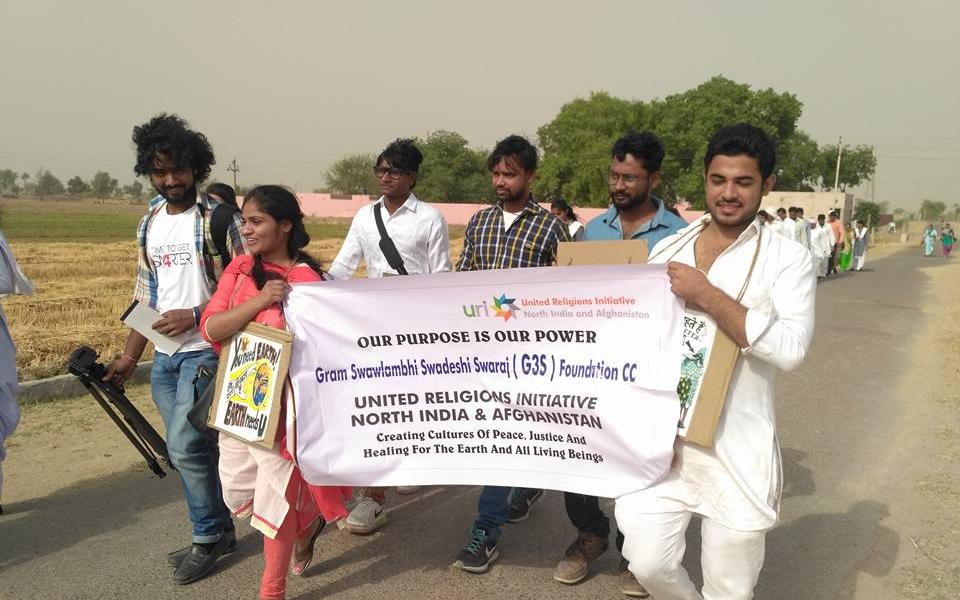 Cooperation Circles in URI Asia connect interfaith organizations and help mobilize thousands of local civilians to address large issues of alleviating poverty, protecting the rights of women and children, empowering youth leaders, demanding economic justice for Indigenous populations, and ending violence, infanticide and caste discrimination. URI Asia has formed an Executive Committee and legal entity, called URI Asia Trust, to formalize their work as a team.
---
Regional Support Staff
URI-Asia: East India, Bangladesh
Biswadeb Chakraborty, Regional Coordinator and National India Team Coordinator
Kaushik Chatterjee, CC Liaison Officer
Rev. Kalyan Kumar Kisku, Regional President
Ms. Shreyosi Biswas, Administrative Assistant
Abhirup Khan, Youth Program Coordinator
Arif Zishan, Social Media and Communication Assistant
Dr. Abu Taher, URI Country Contact for Bangladesh
Read newsletters from this region.
URI-Asia: South India, Sri Lanka
Abraham Karickam, Regional Coordinator and URI Asia Secretary-General
K. G. Mathaikutty, CC Liaison Officer and Program Coordinator
Y. Johnson, Travelling Secretary
D. Sini, Office Assistant
Annie Lagi, Accountant
URI-Asia: North India, Afghanistan
Tanya Sablok, CC Liaison Officer for URI North India and Afghanistan
Hira Paul Gangnegi, Senior Interfaith Representative
Sharanya Nair, Social Media  & Communications Manager
Aishi Mitra, Community Project Manager
URI-Asia: South Korea
Jinwol Young Lee, Senior Interfaith Representative
---
Here's one example of URI's work in this region:
During this time of climate emergency, the URI network is stepping up to make a change. URI is partnering with the Faith for Earth Initiative (UNEP) and other local entities to equip Faith Leaders and community members to respond quickly and effectively to the climate crisis. The project will take place in India, Bosnia, and Lebanon in 2021. It is already underway in India. URI member group Shristi and outreach partner Religion World have been instrumental in this project. 
Search for Cooperation Circles (CCs) in Asia