Asia
URI Asia is our network's fastest-growing region.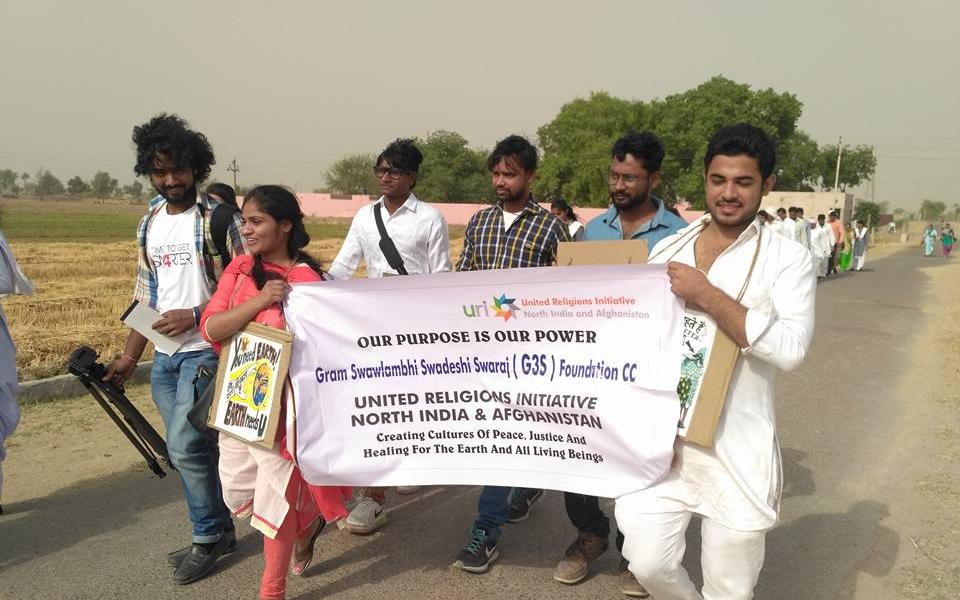 Cooperation Circles in URI Asia connect interfaith organizations and help mobilize thousands of local civilians to address large issues of alleviating poverty, protecting the rights of women and children, empowering youth leaders, demanding economic justice for Indigenous populations, and ending violence, infanticide and caste discrimination. URI Asia has formed an Executive Committee and legal entity, called URI Asia Trust, to formalize their work as a team.
---
Regional Support Staff
URI-Asia: East India, Bangladesh
Biswadeb Chakraborty, Regional Coordinator and National India Team Coordinator
Kaushik Chatterjee, CC Liaison Officer
Rev. Kalyan Kumar Kisku, Regional President
Ms. Shreyosi Biswas, Administrative Assistant
Abhirup Khan, Youth Program Coordinator
Arif Zishan, Social Media and Communication Assistant
Dr. Abu Taher, URI Country Contact for Bangladesh
Read newsletters from this region.
URI-Asia: South India, Sri Lanka
Abraham Karickam, Regional Coordinator and URI Asia Secretary-General
K. G. Mathaikutty, CC Liaison Officer and Program Coordinator
Y. Johnson, Travelling Secretary
D. Sini, Office Assistant
Annie Lagi, Accountant
URI-Asia: West India
Qutub Jehan Kidwai, Regional Coordinator
Kahirunnisa Pathan, Assistant to the RC
Anjan Sadavarte, Youth Mentor
Poonam Warang, CC Liaison Officer
URI-Asia: North India, Afghanistan
Subhi Dhupar, Regional Coordinator
Hira Paul Gangnegi, Senior Interfaith Representative
Nilanjana Bhattacharjee: Community Service Provider
Tanya Sablok: Editor in Chief, Blog Khwaeesh
Krupa Vasani: Assistant Community Manager
Aditi Ukey: Social Media and Communication Manager
Atharva Mehendale: Community Project Manager
URI-Asia: Pakistan
Fr James Channan OP, Regional Coordinator
Sabina Rifat, Women's Wing Coordinator
Asher Nazir, Executive Secretary
Asmara Daud, Youth Trainer
Read newsletters from this region.
URI-Asia: South Korea
Jinwol Young Lee, Senior Interfaith Representative
---
Here's one example of URI's work in this region:
Zonal assemblies present opportunities for all URI groups in a region to meet each other, share ideas, and inspire new projects. For example, a recent West India assembly gathered experts to educate regional URI groups on the most effective ways of protecting the human rights of those discriminated against by India's caste system, on the latest developments in teaching peaceful social development, and on understanding the history of Islam and other traditions. At a recent East India assembly, participants of different religions (Muslims, Christians, Hindus, and tribal members) fed each other bites of traditional sweets to build unity across cultural divides.
Search for Cooperation Circles (CCs) in Asia