Africa
URI Africa has been a cornerstone region for our global network since URI's inception.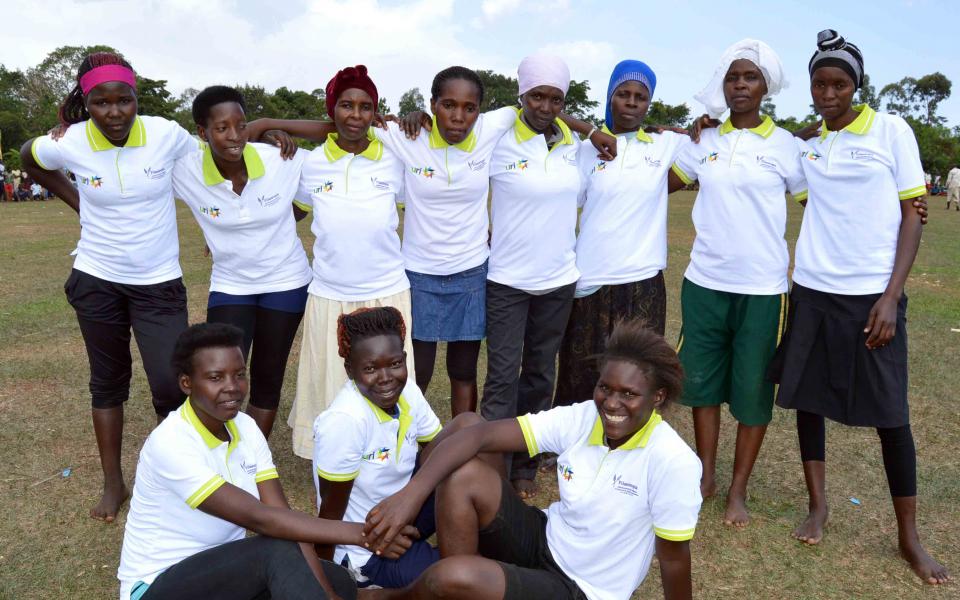 URI Cooperation Circles in Africa are actively engaged in: peace-building, social development, access to healthcare, education for girl children, environmental protection, promoting the teaching of the Golden Rule "Treat others the way you want to be treated," good governance, reconciliation, social justices, human dignity and empowerment of youth. They address the issues of HIV/AIDS, human trafficking, violent extremism, radicalization, and hate speech. They encourage dialogue among different religions, cultures & ethnicity groups.
The Regional Director of URI Africa, Ambassador Mussie Hailu, fosters ongoing partnerships between URI and policy-makers in Africa. URI Africa works in close partnership with the Economic, Social and Cultural Council of the African Union and the Citizens and Diaspora Directorate (CIDO) of the African Union Commission, and has signed Memoranda of Understanding with the African Union Commission, Intergovernmental Authority on Development (IGAD), Regional Centre on Small Arms (RECSA) and African Media Initiative (AMI), among many other organizations.
Since 2007, URI's Africa Peace Award has recognized exceptional leaders in sustainable peace, development, environmental protection, democracy, reconciliation, inter-religious and inter-cultural harmony, and peaceful co-existence. The award helps create role models of non-violence and peace-builders throughout Africa.
Regional Support Staff
URI-Africa: Africa Continent
Mussie Hailu, Global Envoy of URI and Regional Director for URI-Africa
Meredith Beal, Media/ Technology Advisor for URI-Africa
Biniam Tassew, Accountant
URI-Africa: Great Lakes
Despina Namwembe, Regional Coordinator
Sylvia Nazziwa, Office Assistant
Zaria Ddamulira, Legal and Human Rights Officer and Assistant to the RC
Hannington Wako, Youth Officer
Edith Ayapo, Accountant
Nakyejwe Maywood, CC Liaison
Read newsletters from this region.
URI-Africa: The Horn
Mahamoud Sougueh, Regional Coordinator
Abdiwasa Jelle, CC Contact in Somalia
URI-Africa: Southern Africa
Yara Costa, CC Liaison Officer/PA Administrator
John Ngoma, Country Coordinator for Malawi
Read newsletters from this region.
URI-Africa: Western Africa
Emmanuel Ivorgba, Regional Coordinator
Tina Hassan Abeku, CC Liaison/Communications Officer
Korsi Senyo, Country Contact for Ghana
Peter Ijigue Monkom, Office Assistant
---
Here's one example of URI's work in this region:
In Malawi, prisoners endure horrific conditions in congested cells, with many dying daily from inhumane treatment and lack of basic medical care. It is so bad that, in some prisons, 1 in 20 prisoners die annually due to disease, overcrowding and bad nutrition. In response to this crisis, five local URI groups coordinated with each other to organize a prison visit. Together with a medical volunteer, they provided basic healthcare and distributed supplies the prisoners needed to live.
Search for Cooperation Circles (CCs) in Africa