Middle East and North Africa
URI's Cooperation Circles bridge decades of mistrust in a region scarred by violence.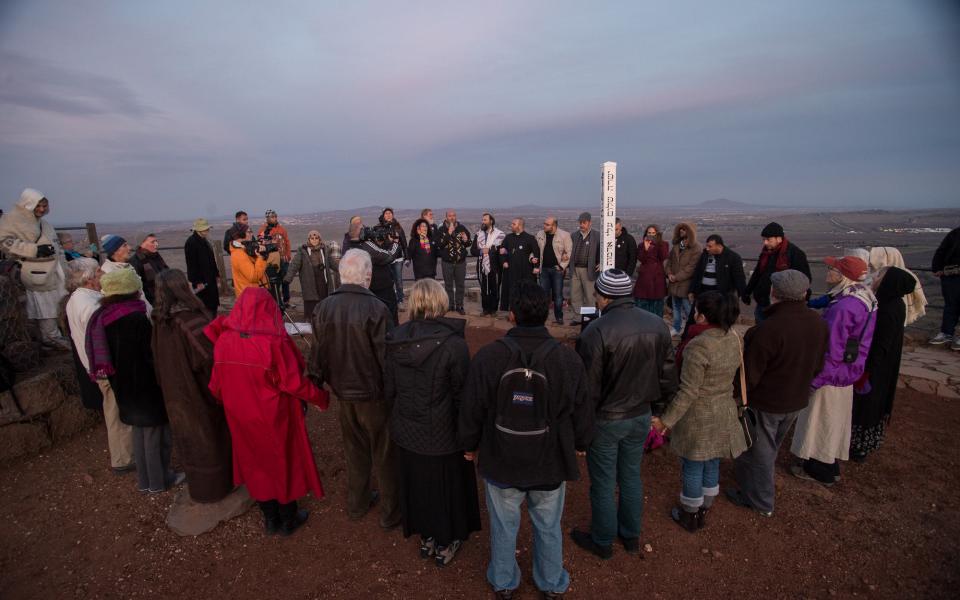 Members of URI Middle East and North African Cooperation Circles work across borders and across faiths to facilitate projects like conflict resolution seminars in Cairo; interfaith volunteering efforts in Amman to help children, elders and the poor; peacebuilding projects in the Palestinian Territory; youth-led music activities that cross language barriers, and much more.
---
Here's one example of URI's work in this region:
TRUST WIN, a URI group based in Jerusalem, brought 30 Christian, Druze, Jewish, and Muslim women together at a therapeutic mineral bath. As they relaxed in the warm water, they discussed each other's backgrounds free of judgment. The women shared their sadness about the lethal violence that had just taken place in Jerusalem that morning, recognizing that they all had lost loved ones in the ongoing conflict. They offered prayers for peace from their different faiths. For many of the women, it was the first time they had made a friend from a different religion.
Search for Cooperation Circles (CCs) in the Middle East and North Africa
Featured Cooperation Circles for Middle East and North Africa
Stories From URI Middle East and North Africa