URI Cooperation Circles combine interreligious bridgebuilding with community-based actions that address the causes of conflict.

This model has been highly effective in reducing violence and achieving long-lasting peace.

This dual strategy together with a global network of support is at the heart of URI's success.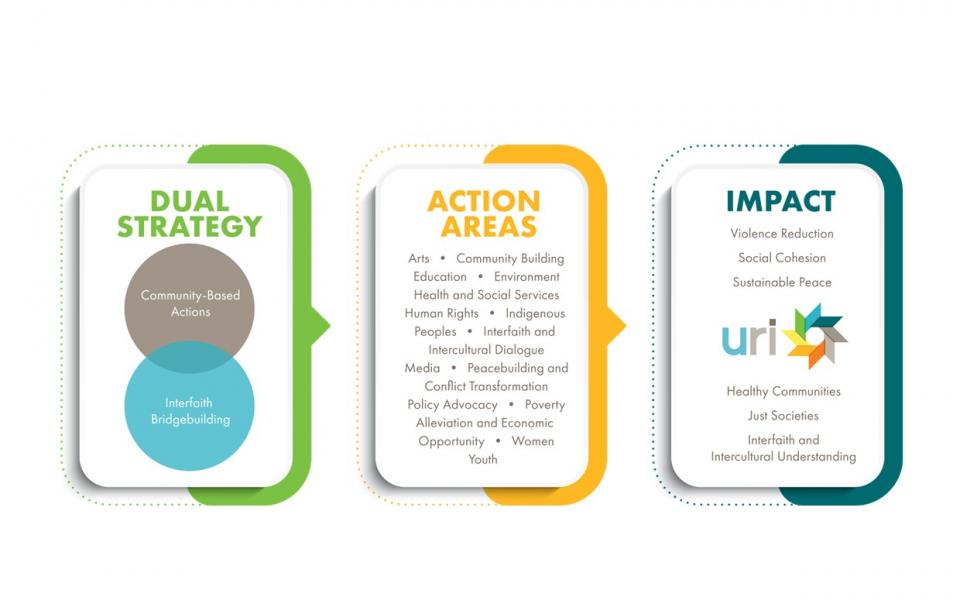 Principle 19 states: We are committed to organizational learning and adaptation.
URI is committed to a reflective peacebuilding process that prioritizes learning, growth, and improving the effectiveness of its work. Through the years, URI has invested human and financial resources to assess its impact.
2021-2023 URI is working in partnership with Elite Research to design and implement an Impact Assessment of URI's Cooperation Circles model. In particular, the evaluation will explore the effectiveness, relevance, impact, and sustainability of the regional and global networks.
To read more about Elite Research.