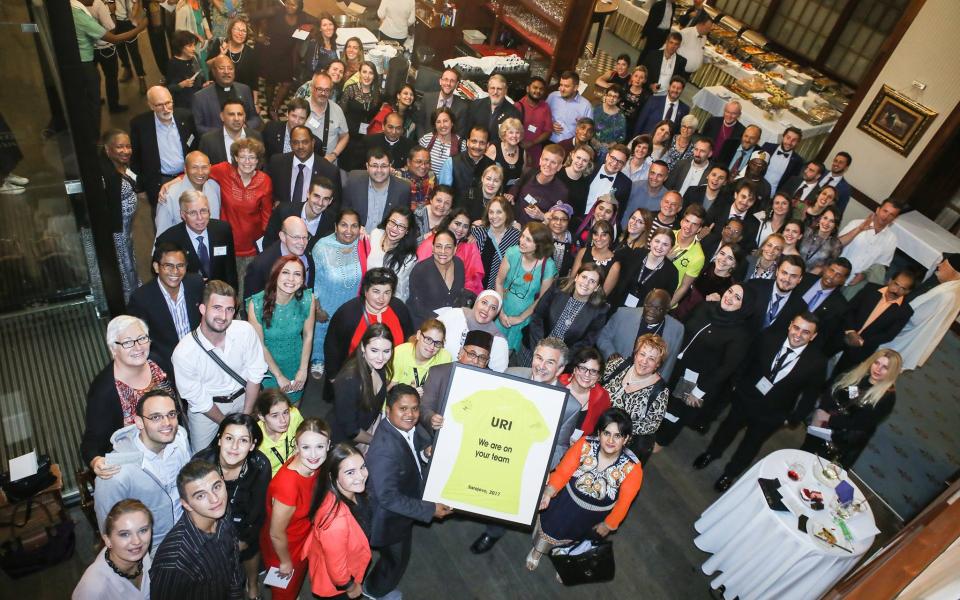 We work with hardworking, compassionate, and innovative peacebuilders from a wide array of backgrounds around the world. Check this page for opportunities to join our team.
Currently, no open position.
---
About URI
The United Religions Initiative (URI) is the largest grassroots interfaith network, with members and activities in more than 110 countries. URI was founded in the year 2000 as a non-profit organization. 

The Purpose of URI is threefold: to promote enduring, daily interfaith cooperation, to end religiously motivated violence, and to create cultures of peace, justice and healing for the Earth and all living beings. URI connects grassroots groups and individuals working in support of its Purpose across the globe into a vibrant network.
Group members of the network are called Cooperation Circles (CCs). There are currently 1,116 CCs in 110 countries. These Cooperation Circles address local issues that impact their communities through community projects focused on 14 action areas.

The URI global support office and 20 regional offices on six continents support its decentralized global network of grassroots groups – providing them with training, mentoring, coaching, communications systems, and connection to a global network.