Multiregion
The Multiregion is home to Cooperation Circles who have members in more than one region or whose concerns are global in scope, transcending geographic boundaries.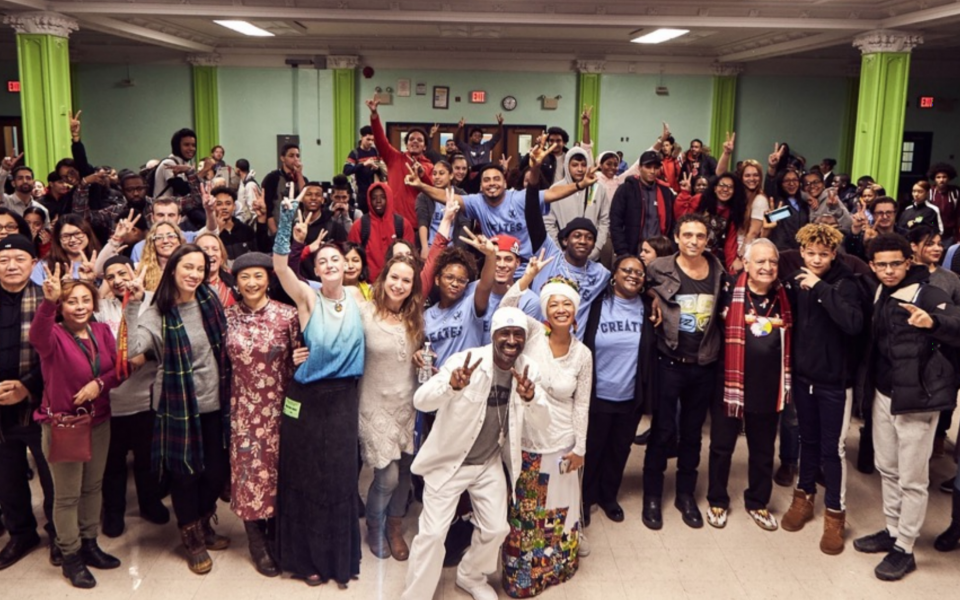 The Multiregion creates a supportive environment to build relationships and strengthen local identity as part of a global peacebuilding community. Together we offer opportunities for connection and in-depth dialogue, provide training, and enhance mutual exchange among groups pursuing common themes. Examples of peacebuilding work in the Multiregion includes mobilizing young adults for interfaith work, protecting rights of Indigenous peoples, bridging East and West through art, and support of women's projects around the world.
Regional Support Staff
---
Here's one example of URI's work in this region:
Voices for a World Free of Nuclear Weapons Cooperation Circle gathered dignitaries like the Honorable William J. Perry, former Secretary of Defense, the Honorable George P. Shultz, former Secretary of State, Dr. Sidney Drell, Professor Emeritus at the Stanford Linear Accelerator, Ambassador James E. Goodby, former Strategic Nuclear Arms Negotiator with the U.S.S.R., and Ambassador Thomas Graham, Jr, former Senior U.S. Diplomat, to make a video speaking out against nuclear weapons and to call for the eradication of nuclear devices. It was the first time those voices, from opposing political parties and vastly different life experiences, were united and recorded in public prayer.
Search for Cooperation Circles (CCs) in the URI Multiregion