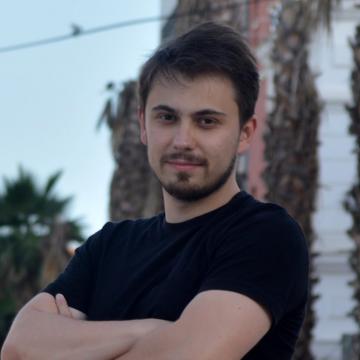 Global Council Vice-Chair; Executive Committee Member; Global Council Trustee for Europe
Daniel Eror was born in Sarajevo, Bosnia and Herzegovina. He obtained formal education at the University of Sarajevo, Master Studies of Economy and Management, with a focus on Human Resources as well as the Master Program of Interreligious Studies and Peacebuilding at the Faculty of Catholic Theology Sarajevo, the Faculty of Islamic Studies Sarajevo, and the Faculty of Orthodox Theology Vasilije Ostroski Foča. He is a member of civil society with 14 years of progressive experience in the field of intercultural dialogue, reconciliation, and peacebuilding, mainly working with young people in Bosnia and Herzegovina, as well as abroad.
He is a founder and president of Youth for Peace, an organization which has positioned itself as one of the most prominent youth-led organizations in BiH, working in the field of peacebuilding. Daniel has been an active member of the United Religions Initiative network for several years. He has been a URI Global Council Trustee and URI Europe Treasurer since 2018. In Religions for Peace Europe,  he serves as a co-president of the Organization. He is a certified trainer for work with youth, with expertise in the field of conflict transformation, dealing with past experiences, human rights, and discrimination.