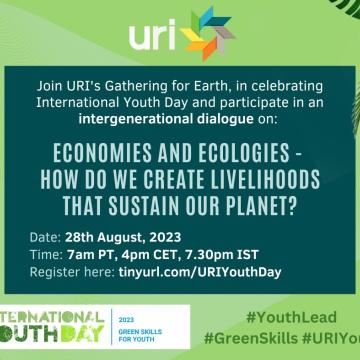 28 August 2023 - 7:00 am PDT/ 2:00 pm GMT
Every month URI members and Cooperation Circles meet to talk about the care and restoration of Mother Earth.
This month, we invite you to gather with us as we explore and share ideas on "Economy and Ecology - how do we create livelihoods that sustain our planet."
This call will feature the perspectives of young people through interactive intergenerational dialogue and celebrate International Youth Day.