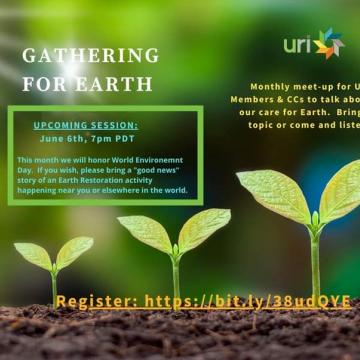 Past Event — 6 June 2022
Gathering for Earth happens the first week of each month and focuses on Earth restoration and climate action.
On 6 June, a meeting will be held in connection with the UN World Environmental Day. This will give you the opportunity to share good news stories of an earth restoration activity happening near you or elsewhere in the world.