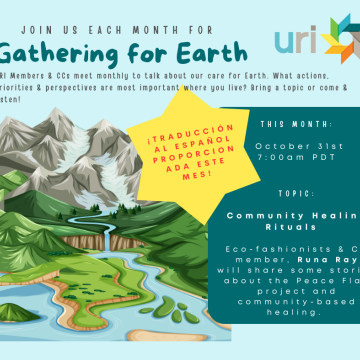 31 October 2023 - 7:00 AM PDT / 2:00 PM GMT
URI invites you to the next Gathering for Earth. Eco-fashionista and CC member, Runa Ray, will be with us. 
We will hear about her Peace Flag project and how it has brought creativity, more peace, and healing to different parts of the world.
We will imagine together the many ways ecology and creativity can be sources of healing in the places where we live.