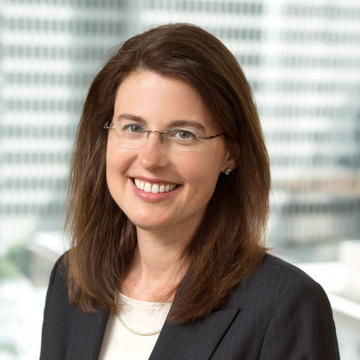 Investment Committee Member
As Managing Director for Tiedemann Advisors, Jennifer has direct responsibility for managing client relationships. She works closely with clients to understand their goals and objectives; manage their investments, including impact investing; and integrate their investment strategy, philanthropy, and estate planning into a cohesive wealth management plan. Jennifer co-leads the firm's impact investing strategy and directly oversees the firm's equity & inclusion impact theme. She is also a member of Tiedemann's Diversity, Equity and Inclusion Committee.
Prior to Tiedemann, Jennifer was a wealth manager at Wetherby Asset Management where she offered investment and planning solutions to high-net-worth individuals, families and their foundations. Jennifer was a Director and General Partner at Venture Investment Associates, a fund of private equity funds, and Marketing Director at Samson Capital (now Fiera). Jennifer developed her wealth management expertise at Wilmington Trust in New York as a Managing Director and Senior Client Advisor, leading a team as the deputy head of the New York office.
Jennifer is an Impact Alumni of Full Circle Fund and earned a Bachelor of Arts from Connecticut College. Originally from Philadelphia and New York, she currently resides in San Francisco with her husband, Ethan, and their three children.