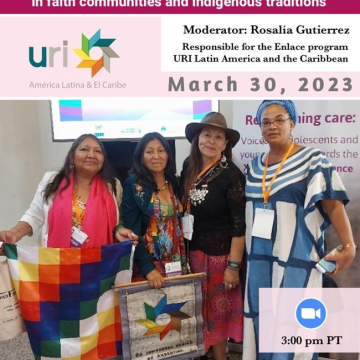 30 March 2023 - 3:00pm PDT/ 10:pm GMT
URI Latin America and the Caribbean invite you to be part of a webinar, "New roles and new challenges for women in faith communities and indigenous traditions."
Women of Indigenous Religions and Traditions will share the challenges that they face within their interreligious contexts, intercultural, and in their daily lives.
Participants will reflect on the great contribution that women make to the construction of Peace and the care of the Planet.
R.S.V.P at [email protected] for the zoom link.         Find your local time