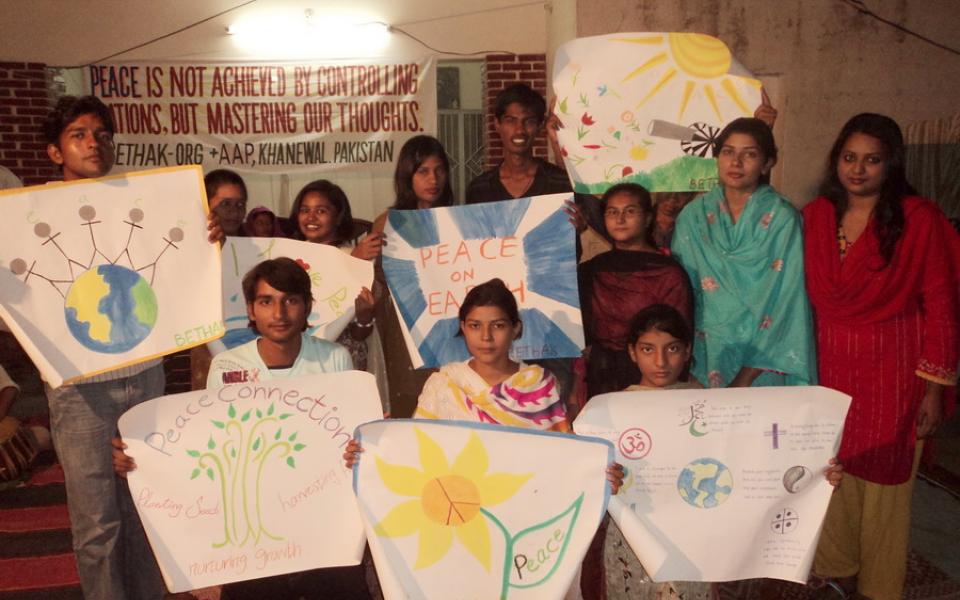 BETHAK organization, Khanewal, conducted a program in collaboration with AAP organization, Multan on International Peace Day. The program was a series of the "Peace and Human Rights Education" project of BETHAK organization.
The Chairperson BETHAK, Mr. Samuel Barkat, stressed the desire for peace of all nations, keeping in view the existing chaos and feelings of non-confidence among the nations of the world. Mr. Samuel Barkat further said that we must bring the peace within our own person and acceptance of other persons as equal human beings.
Mr. Francis Jacob, Director BETHAK organization, said that we should start the peace activities within our families by educating our children about sustainable peace through their social, moral, political and positive religious formation. Mr. Jacob also requested that educational policy makers should include the topics of peace and human rights education in the curriculum of all stages.
Mr. Shahazad Francis, Mrs. Nelofer Nasir, Mr. Shamshir Bashir, Sharjeel, Ms. Saiqa Irshad also expressed their feelings to see Pakistan a peaceful place. The youth group of BETHAK organization displayed the poster on peace awareness painted by them. They also presented peace songs under the leadership of Ustad Amir Sebastian.