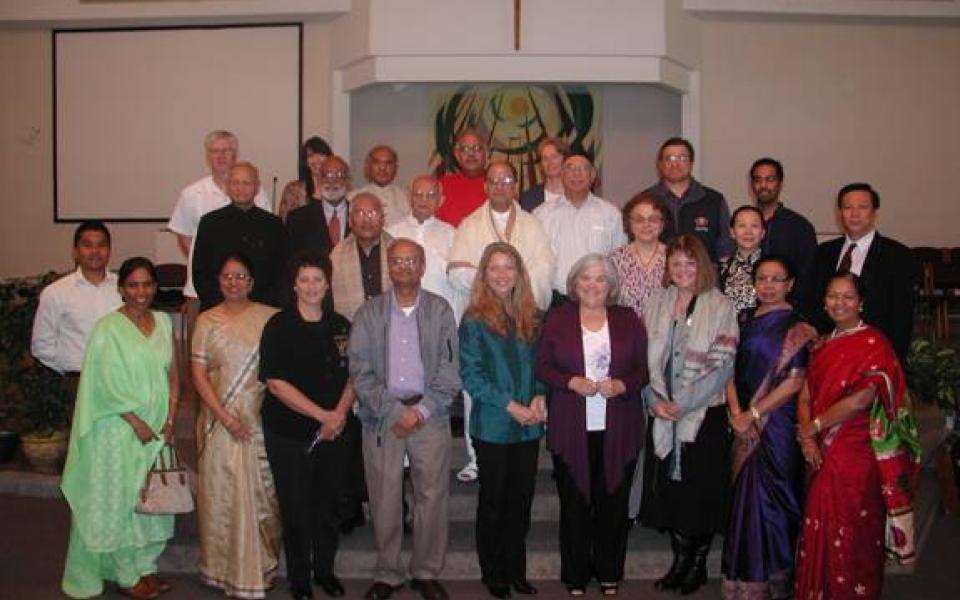 Peace is a spirit or deep feeling which we individually have to experience within and when we are having the peace only then it can be cultivated in the outer world. In plain words it can be described a tension, fear and conflict free condition. No doubt, the mankind is facing enormous violence, wars, injustice, poverty, human rights and environment problems which cannot be certainly fixed overnight but with our dedicated efforts these can be reduced to a great extent. By using simply the word 'peace' in emailing, testing, book facing, using in political speech cannot bring peace on earth but each and everyone with all sincerity have to work together to cultivate culture of peace.
Recently, interfaith efforts have been on rise and peace activists are trying to reach out ethnic minorities and aboriginals. To motivate and inspire the peoples the Global Clergy Association of Canada with Northwood United Church organized a peace conference on Saturday17, 2011 at Northwood United Church in Surrey. Acharya Dwivedi introduced the TV anchor person, talented journalist and Director of CFIB-Sachi Kurl as a MC who did incredible job. The Conference was well attended. Rev. Will Sparks, as a host, welcomed the spiritual leaders and peace-lovers. He felt that to create awareness of peace and harmony the need of Peace Conferences cannot be ignored. The Councillor-Judy Villneuve read the message of Surrey's Mayor. Mr. Harry Bains, MLA attended the Conference and conveyed the peace message. "The Peace Conference is a stage where all faiths and traditions can play an important role and connect in ways that can make a world of difference", Acharya Dwivedi, chair of the Conference said. Dr Lee Brown in his speech commented…. "Interfaith is a frame of mind where people create within themselves the space to listen and respect the contributions of other traditions"
Margie Coles described the peace programs of United Religions Initiative and said that " this type of conference allows new kinds of partnership and relationship to advance the peace efforts". Avinash Maniram recited two devotional songs which people admired most. These spiritual leaders- Wally La Vigne (Aboriginal), Dr.Lee Brown (Bahai), Leela Sister (Brahm Kumaris), Fr. Paul Illical (Christianity), Pundit Prameya Chaitanya (Hindu Dharma), Anand Jain ( Jainism),Giani Harkirat Singh (Sikhism), Ms Patsi Chism (Unitarian) and Homi Italia (Zoroastrianism) rendered the peace prayers. Dr.J.Das, president of the GCAOC thanked the guests and Kerry Child led the closing prayer.
Attendees appreciated the hospitalities of United Church and delicious lunch provided by Sanjay Food.