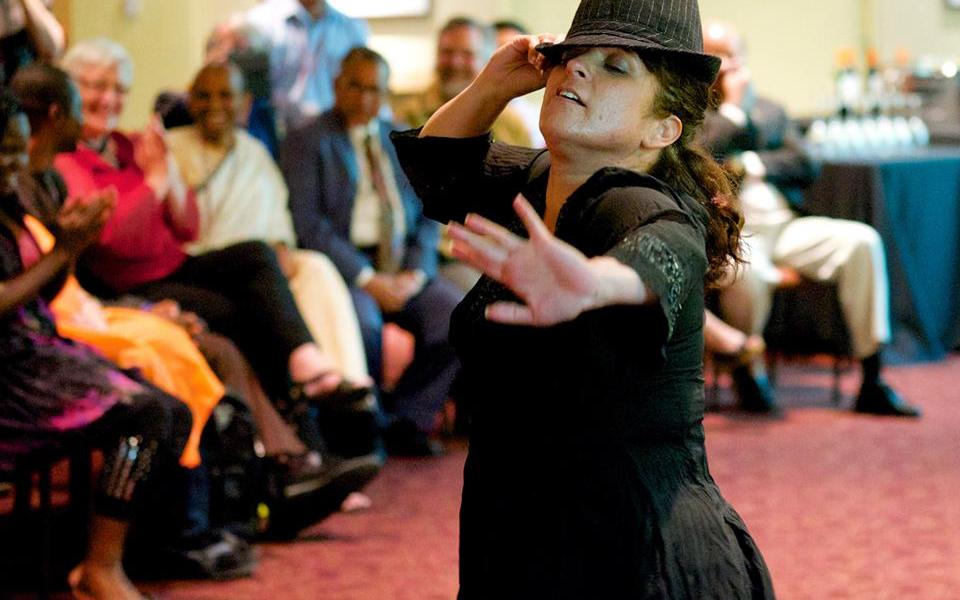 This was our conference! This was a real URI – You are I - conference! We could learn from each other, learn about our brothers and sisters from all over the world—about the countries they come from, about their work at the grassroots, and about how they handle their problems.  Everyone could show their talents and their creativities. It became so clear that URI lives on through the people who build this community, from their talents and from their activities. We came closer to each other, and in turn understood each other better.
I went back home deeply impressed and happy to belong to the URI family. I had the opportunity to see, feel, and discover more about my dear friends. I feel thankful for the motivation I received from my trusty colleagues, as well as from the staff — especially Liam, Sally and Isabelle, Ophelia and Amity, Krithika and Anna. Many of whom who were leading us through the workshops with surprising methods, exploring how we can bring out innovative ideas based on our experiences. We worked together and had fruitful discussions. As a result, I am much more inspired to carry out my own work.
I am also thankful for those who were working in the background — Brian, Kay, Pam, Diana, and Debbie, who made sure that everything went smoothly. A big surprise was Karen Hernandez. Not only she is a very good organizer, she turned also out to be a good entertainer as well in our talent show!
We are lucky to have Victor as our new Executive Director. Although he was always in the background, he was very present. He was there so that everyone could speak to him; we all gained insight from his thoughtfulness and guidance. He gave space to all of us, to the trustees as well as to the staff, so that everyone could present their knowledge and deploy their own personality.
This was my second URI Global Council meeting. I find a consistent theme from one meeting to the next. At my first conference, we learned a lot about the history, structure and internal matters of URI, which was very useful. Having had this experience, I really could enjoy the second conference, which enabled attendees to dig deeper into the work between Global Council members, and to think more intensively about how to link our Cooperation Circles in our region and express our visions for future.
For our next conference, I suggest that we address the problems and obstacles URI members have in their fieldwork and what we as the Global Council can do to help: what are the means and methods we have to give us a voice to speak against injustice and to give URI a face in the public? And what are the problems in our own region that we have perhaps faced in our work?
Thank you, URI, you gave me the chance to enrich my life. I very much appreciate all of you and your work. It is an honor to be a part of this wonderful family!
God bless you all.
Marianne Horling
URI Germany

Marianne Horling is a URI Global Council Trustee from URI Europe. She lives in Bonn, Germany.
Cooperation Circles Involved