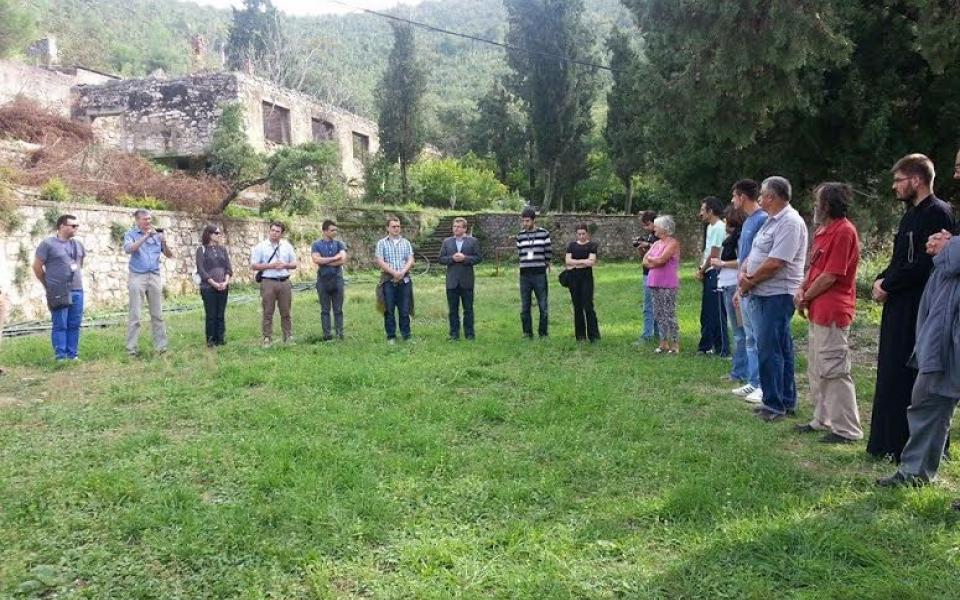 Sarajevo, capital city of Bosnia and Herzegovina, is famous because it is considered Europe's Jerusalem. It is a city where the world's four major religions meet, and, together, live a life of harmony, peace and tolerance.
The Jewish community of Bosnia and Herzegovina has a rich and varied history, having suffered through World War II and the war in Yugoslavia 20 years ago. Because of this very interesting and turbulent history, celebrating International Peace day in Sarajevo has special meaning.
The International Day of Peace (IDP) is observed annually on September 21st. Three days later, the Jewish New Year of Rosh Hashanah had begun, which was why Youth for Peace decided to celebrate IDP and welcome Rosh Hashanah at Jewish community in Sarajevo.
Our youth trainers coming from different religions backgrounds organized a workshop for children aged 5-11. Through different games, plays and songs we sent messages of peace and tolerance. We also discussed the importance of friendship and mutual understanding, eating symbolic foods such as apples dipped in honey to evoke a "sweet new year". We also drew and wrote messages of peace, hoping that those children would help to bring new century of peace, tolerance and a better future for all of us.
Besides this important workshop, Youth for Peace CC took part in a reconciliation camp in which youth from different religious communities in the Balkans had an opportunity to visit mass graves and places where thousands of people were killed in Bosnia & Herzegovina. This was a very important step for all of them and we hope that this will help our region in the process of reconciliation and transition.
In addition, members of Youth for Peace CC took part in a large ecological campaign called "72 hours without compromise" later that week. Orthodox youth from East Sarajevo, together with their neighbours with different religion backgrounds, collected plastic bottles for recycling. All money from selling plastic will go to flood relief. This humanitarian action was good example of building peace in Bosnia & Herzegovina. We realize that small things are making big changes and that we can be the change that we want to see.