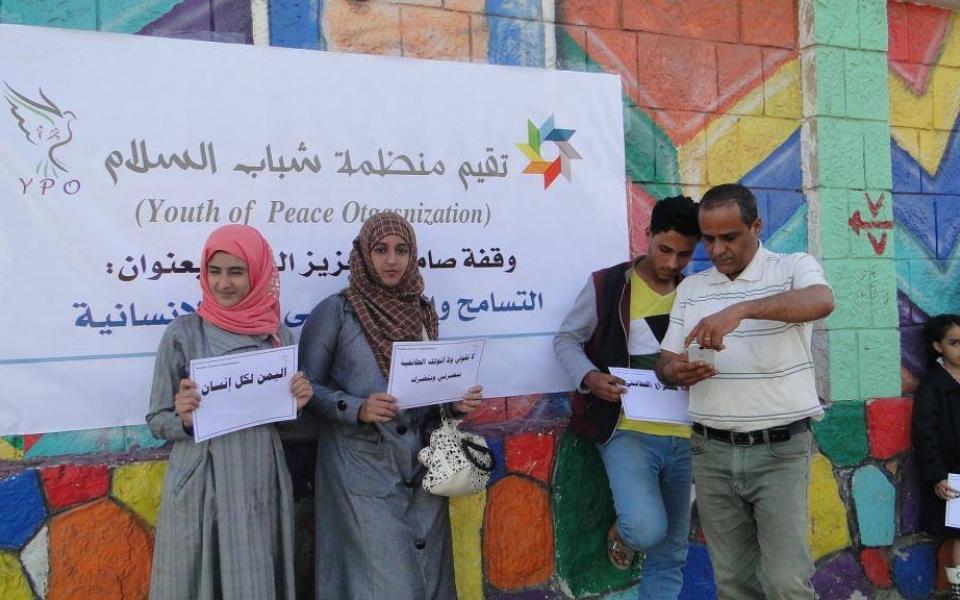 Introduction:
The peace considers the most nominal humanity value on this planet in which contain the quietness and peacefulness. Peace brings the human the spread, financial and social calmness and it is not appreciated from those who did not taste the painful of wars. Peace considered as mainstay to any humanitarian flourish and development in diver material and moral sides. Peace becomes a necessary requested by everybody in this planet.
As we know, Yemen lived in a situation of an absent peace and spread of armed conflicts in most of its cities years ago until life in this situation is a culture wear by all Yemeni which complex our reach to the aimed peace. However, we find a light hope in the coming generation through plant the peace culture in them.
The general goal of the project
Spread the peace culture and its importance in achieving the development in Yemen.
Project goals:
Acquire the attention of the Media to play their real roles in awareness of the importance of peace.
Attract the attention the stakeholders and political and social figures to their roles in achieving peace.
Guide the youth power to the hard work to find a fertile ground for peace.
Events title:
A silent stand to enhance peace named "forgiveness and peace is the most nominal humanitarian values"
Time of event:
Thursday 5th of February 2015 afternoon.
Event location:
The location of the event must be in Sana'a but because of the security situation in Sana'a, we preferred to make it in Taiz, 264 KM faraway from Sana'a from south. We choose the place in commercial chamber street in front of the Hashem Ali wall panel because this street is secured due to this street is near to governmental foundations.
Event description:
A silent stand aims the peace, forgiveness and coexistence as a basic mainstay to build a secured community. In this event, banners against conflict were raised and claim peace as a culture among community. The event acquired a huge attention from youth, principles and NDC coordinators in Taiz government. In addition, there was a significant presence of women in the stand.
Positives:
A positive effectiveness from youth and principles of Taiz with the silent stand content.
A significant presence of women to participate in the silent stand although Yemen is conservative country.
Enhance the peace among existed sectarians.
Motivate youth to accept the others through dialogue.
Spread the concept of peace in new form and disgust sectarianism.
Negatives:
Bad security situations, which obliged us to change the location of the silent, stand from Sana'a to Taiz.
Some TV channels did not spread the covered stand because of its business to cover the political and security situation.