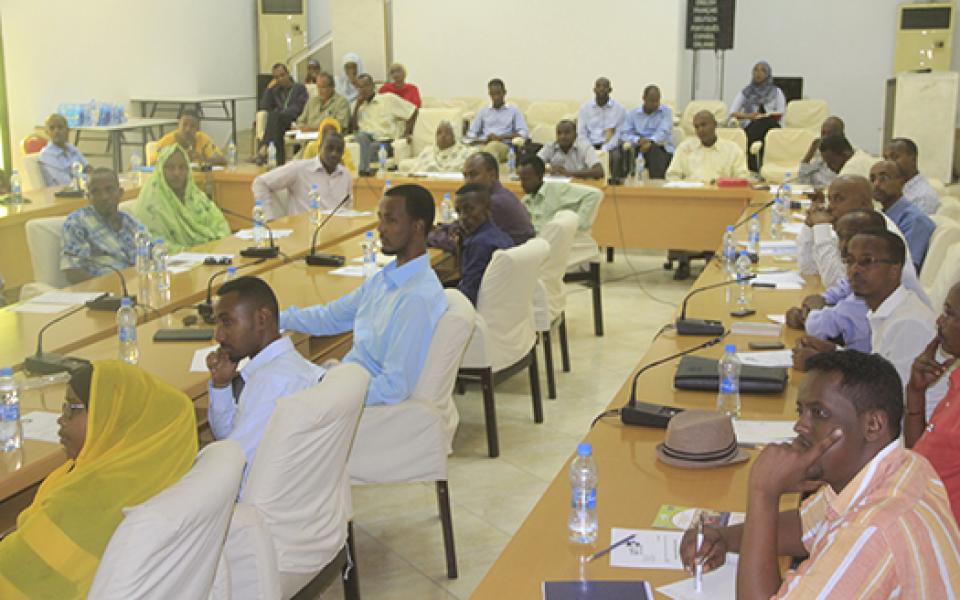 Dear Colleagues,
Greetings of peace and blessing from URI Africa.
It is my pleasure to inform you that URI Horn of Africa, in partnership with Intergovernmental Authority on Development (IGAD) and Ministry of Culture and Muslims Affairs of the Republic of Djibouti, organized a brainstorming workshop on the diversity and inter-cultural dialogue issue on June 16, 2015. The conference took place in the conference room of IGAD with the presence of the acting Executive Secretary of IGAD, Mr Mohamed Moussa and the Director of the Culture of the Ministry of Culture and Muslims Affairs of Djibouti.
The workshop brought together 50 participants including members of Parliament and civil society, intellectuals, representatives of EUCAP Nestor; IFD and URI CC members in Djibouti.
The event was well covered by the media in Djibouti.
URI Africa would like to congratulate Mr. Mahamoud Ahmed, URI Horn of Africa Sub-regional Coordinator, and the entire team of URI Horn of Africa for successfully organizing this important and timely workshop in Djibouti.
In peace and gratitude,
Ambassador Mussie Hailu, Regional Director of URI Africa & Representative of URI to African Union, Economic Commission for Africa and UN office at Nairobi