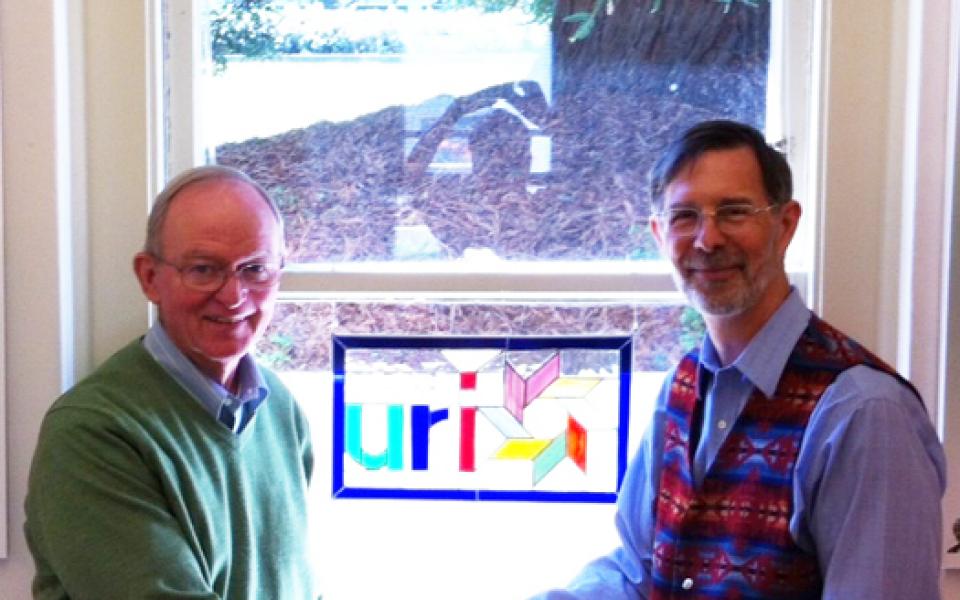 26 June 2015 
Dear URI Friends and Colleagues,
It is a great joy and privilege to offer you greetings of love and peace as the URI community around the world celebrates the 15th anniversary of URI's charter signing. Wherever you are and however you are celebrating this great day, I am with you in spirit and in prayer.
Since I stepped down as URI's Founding Executive Director Emeritus two years ago, I have taken great pleasure in supporting URI in my prayers and financially, and in seeing how URI's extraordinary global community has continued to grow, evolve and thrive.
I offer my deep gratitude for the leadership of URI's Global Council, President's Council and staff around the world led by Victor Kazanjian and including the last remaining member of URI's founding staff, Sally Mahé. As always, special thanks go to Bishop William Swing, whose founding vision, determination, fundraising genius and unswerving commitment allows URI to continue to flourish around the world in the cause of peace among religions.
Most of all, I offer my profound gratitude and respect for the members of URI's 700+ CCs. Your work to promote enduring daily interfaith cooperation, to end religiously motivated violence, and to create cultures of peace justice and healing for the Earth and all living beings breathes life into the words of URI's charter. You are URI's heart and soul and a global inspiration.
While the forces of division, hatred and violence seem to be spreading daily, on this great day I urge URI's members to renew their commitment to the work of interfaith cooperation and in the belief that the power of love, peace, justice and healing will ultimately prevail.
Again, I thank all of you for the extraordinary leadership and service you offer our Earth community, and I wish all of us in URI every blessing and success in the years ahead.
Love,
The Rev. Canon Charles P. Gibbs
Founding Executive Director Emeritus
United Religions Initiative
---
Read more 15th anniversary reflections from the URI community.