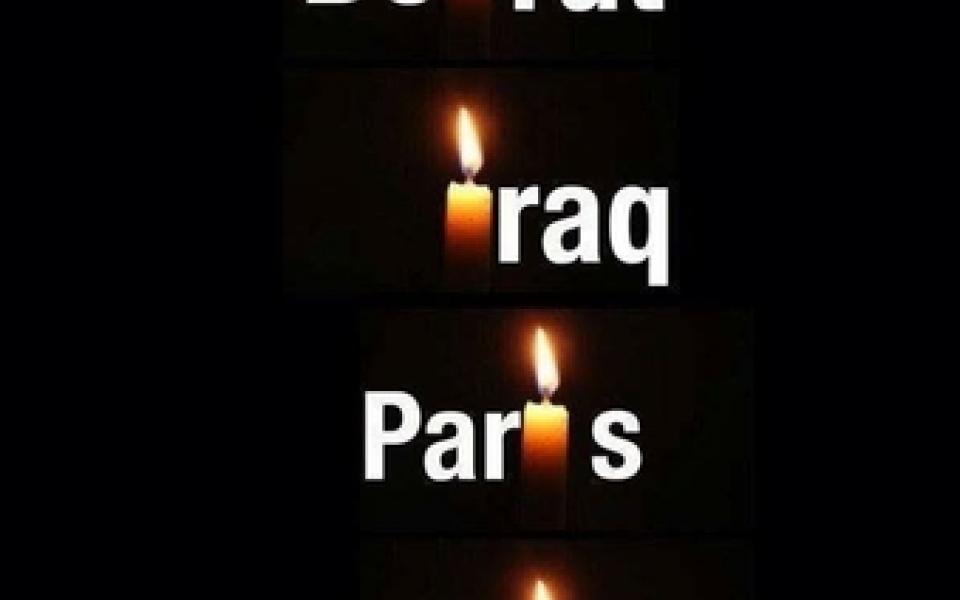 A few weeks ago in Salt Lake City, over ten thousand people from the World gathered for a powerful Interfaith Gathering emphasizing peace, mutual respect, and sincere dialogue. The importance of such a meeting is underscored by the tragic and senseless murders of so many people in Paris, France. The number of injured, killed, and terrorized people grows in proportions that are as alarming as they are heartbreaking. 

Equally painful is how many in our world move on from one tragedy when another gains our attention. Just prior to Paris, there was a bombing in a marketplace in a Shia Muslim neighborhood in Baghdad that killed 26 and wounded 60 innocent human beings.  40 people died in a double suicide bombing attack in Beirut, Lebanon the day before the Paris killings. Just days before, a Russian commercial airliner was bombed out of the sky over Egypt's Sinai Peninsula killing all 242 on board.

Terrorism is a terrible reality in our World affecting every person of good will. We need to stand together as a family of Nations recognizing the human dignity and rights of every person. We must not permit terrorism pollute our minds and hearts with hatred or fear. Again, it is time for the Interfaith Community to witness to what is humane, moral, and just. The children terrorists would corrupt must see in us what it means to be motivated by compassion and justice.

Our hearts are broken as we stand in solidarity with the French people and all those who have been the victims of terrorism all over the world. We condemn religiously motivated violence as an affront to religion and all those who quest to do the right thing. We affirm the statement of  The Council on American-Islamic Relations (CAIR):

"These savage and despicable attacks on civilians, whether they occur in Paris, Beirut or any other city, are outrageous and without justification. We condemn these horrific crimes in the strongest terms possible. Our thoughts and prayers are with the loved ones of those killed and injured and with all of France. The perpetrators of these heinous attacks must be apprehended and brought to justice."

This is the time to examine ourselves, rooting out the temptation to engage in violence, hatred, prejudice, or fear. Humanity has been assaulted by people who have become accustomed to being inhumane. The Interfaith Council of Contra Costa County condemns the terrorists and their actions of hatred and murder. At the same time, we offer our prayers and sympathy to the people of France, Lebanon, Egypt, Iraq and Russia. We rededicate ourselves to working for justice as we seek a more peaceful World.  
On Behalf of the Governing Board,
Rev. Will McGarvey
Executive Director
To view statments from 7 Muslim groups speak out against the recent acts of terrorism, click here.