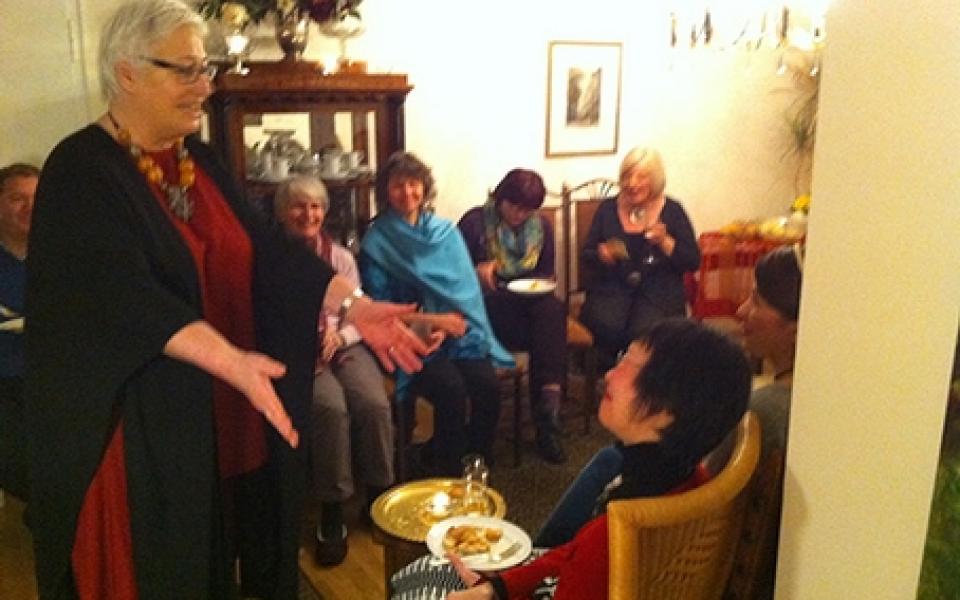 Since we were expelled from paradise, we are all expellees. And we search to win back the paradise.
The Bible is full of stories about refugees: Cain, after having killed his brother Abel, fled into the world to find rest; Noah rescued his family and the creation in the ark to survive the big flood; Abraham went out of Ur to find the promised land, where he could serve and pray to the single God; Joseph, whose brothers wanted to kill him, was found by Egyptian merchants and brought to Egypt; Moses and his peoples fled from Egypt and went 40 days and nights through the desert to find the praised land. You can continue the stories, which by the way you can find in every religion, until our days.
On my birthday on 16th of February (16.02.2016 and I became 66 years old), I invited my friends for a feast. My guests came from many parts of the world. And we found out: We all were immigrants. We fled from Königsberg (now in Russia) and Lodz (Poland), or from Eastern Germany to the West. We came from Indonesia (although the origin was in China), from Iran and Pakistan (to study in Germany), and from Turkey (to find a job in Germany and let grow up the children here). A colorful community came together, and it was a pleasure to see how they were talking with great interest on each other. My Turkish friend made a very delicious Turkish buffet, which was much appreciated.
And the group "Morningwind" gave a performance of stories and songs from the area between Istanbul and Samarkand into the inner part of Asia. They played on old instruments, which they brought from their journeys through these countries; countries where nomads lived, which didn't know any borders. The borders are only in our mind.
This evening was a feast without borders. It was a feast of understanding, respect and welcome.
My guest enjoyed the celebration and left enriched and in happiness. This was my most beautiful birthday present!