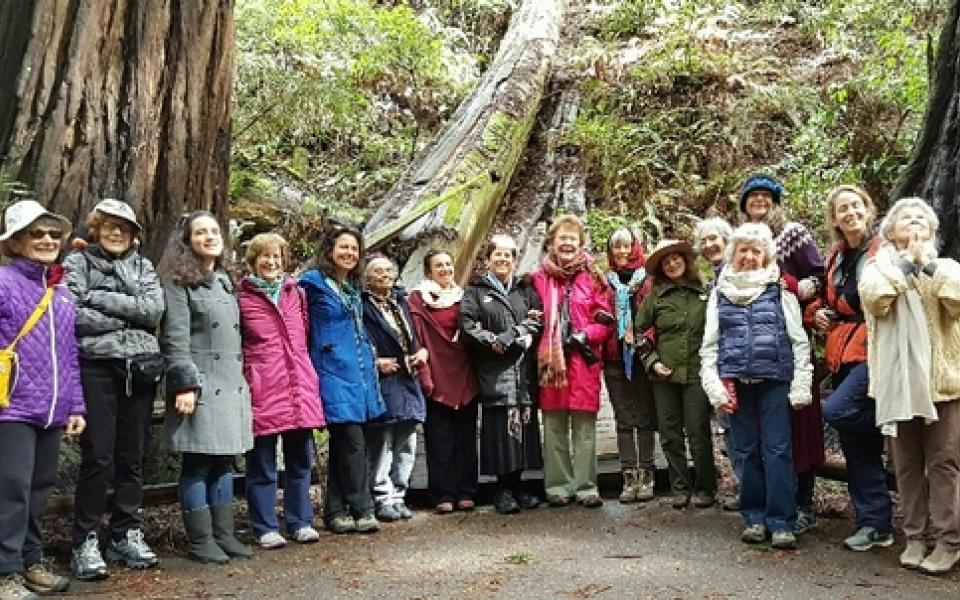 International Women's Day, March 8, saw women around the globe celebrating the achievements and challenges for women worldwide. We strengthened women's sisterhood and connection to nature through a Peace Walk through the Redwoods in Muir Woods National Park in California. We aligned ourselves in solidarity with the WIN MENA -- the Women's Interfaith Network of the MENA region -- and the WIN URI as we focused on the challenges for women in conflict zones with the support of U.S. women representing various organizations.
We were joined by women from 30 - 91 years old, mothers and daughters, from New York to California. Christian, Jewish, and Buddhist women walking slowly and silently with peace in every step through the serenity of the giant Redwood trees, and drawing strength from their solidity.
We began with an acknowledgment of the women and girls daily suffering from violence and conflict in their regions. We held a blessing circle and found out about the work and organizations we represented. Then we took inspiration from the young girl, Anne Frank, who in the midst of her suffering during the Holocaust said, "And I firmly believe that nature brings solace in all troubles" -- encouraging us all to transform our suffering through immersion in nature.
We were accompanied by Mia Monroe, the Director of the Park, who has been walking with us for years, and who shared with us her vision for silent areas in National Parks. We paused at the commemoration plaque for the UN Memorial Service to President Franklin Delano Roosevelt.  
Elana Rozenman
Executive Director
TRUST - Emun