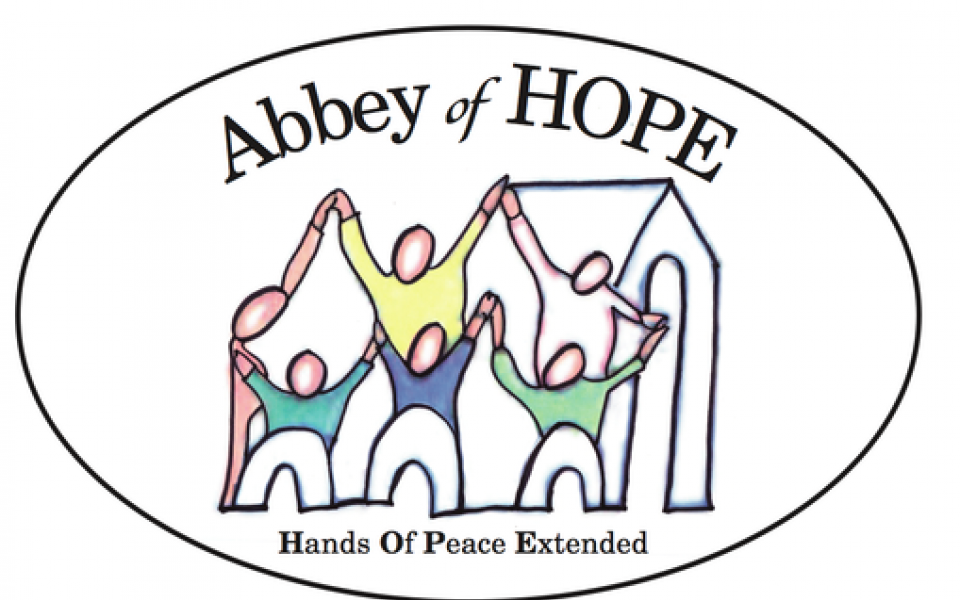 What an amazing year we have had at the Abbey!  When I pause and think about it, I am breathless with gratitude for the people who have raised their hands to help create some amazing programs and opportunities.... and breathless with anticipation for the possibilities and plans for 2016!
Let me share with you what 2015 looked like:
We collaborated with dozens of people, over 25 faith community's, faith-based organizations and local non-profit, offices at University of Southern Maine, and the Chaplaincy Institute of Maine....to offer amazing programs like:
Neighbors Standing Shoulder to Shoulder...a response to the shootings of 3 University of North Carolina Muslim Students.
We midwifed the Compassionate Cafe:  an interfaith meet-up group of the Abbey of HOPE, has that organizes faithful meet-ups to catalyze interfaith collaboration  Compassionate Cafe is an informal gathering of people of diverse faiths and faith backgrounds who come together in "safe space" to engage in conversations and build relationships that lead to compassionate action and faithful response.  This group meets regularly to check-in about what is going on for each other and for each other's faith community's, for fellowship and to create programs of dialogue.  These programs include such as our interfaith Dinner Dialogues, a Compassionate City/Community Campaign, 
Offering hospitality and visits to different faith community's for a group of interfaith youth traveling to the U.S from Israel.  We visited Temple Beth El in Portland, the Masjid al Huda Mosque, Brackett Memorial Methodist Church and the Baha'i Conference Center in Elliot, Maine.
Helping facilitate a formal interfaith dialogue featuring Imam Yahya Hendi of Georgetown University, Rabbi David Sandel founding Rabbi for Congregation Bet Chaim and now from the Anti-Defamation League, and Bishop Arthur Kennedy from the Diocese of Boston.
We hosted our first Dinner Dialogue, had 5 book reads, and participated in several conversations with folks in the larger community.  We have had an amazing year!!
The next year promises great things!  
dinner dialogues
compassionate cafe's  
book reads
clinical pastoral training
sharing sacred space
having featured contributors for holidays and traditions 
interfaith collaboration with Portland Ovations, Friends Forever, Chime, Unity of Greater Portland, Eliot Institute and many more!
With profound gratitude for an amazing year and best wishes for 2016!
The Abbey of HOPE
Board of Directors
Rev Lori Whittemore, Director
Arthur Fink, Treasurer
Linda Carleton, Secretary and Editor of Reflectionary
Rev Carol Gosselin
Rev Todd Glacy
Bob Atkinson