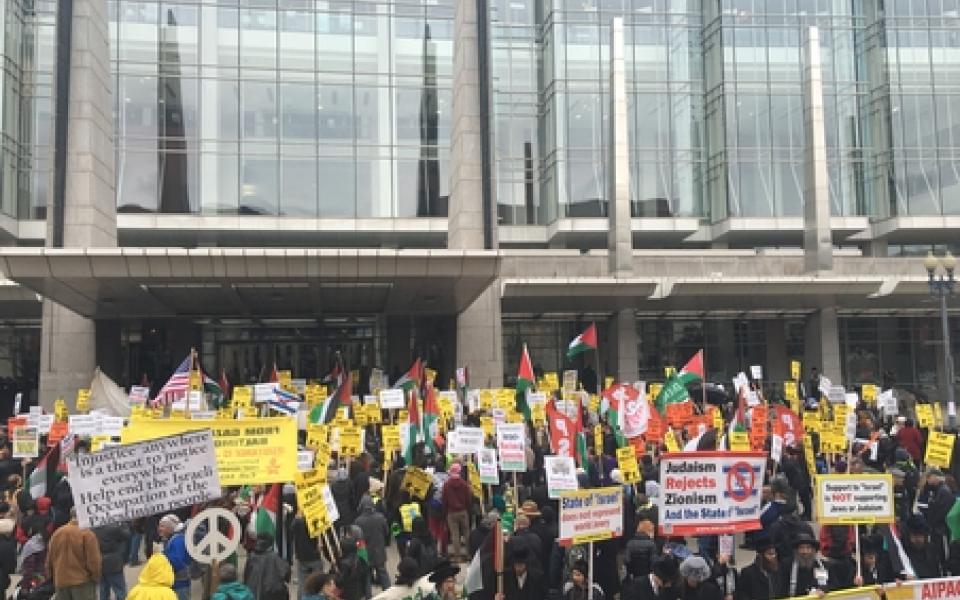 We are excited to share the most recent episodes of "Let's Talk About the Middle East"!
Episode 11: Lessons from the Support Palestine Protest in D.C.
Let's Talk About the Middle East co-host Juliana Musheyev talks about her experience protesting AIPAC and supporting Palestine in Washington D.C. She plays clips of interviews she took during the protest. Andy and Juliana discuss several interesting topics that came up during the protest including: Zionism vs. Judaism, AIPACs impact, the one state solution, and the experience of living in Palestine. 
We encourage our listeners to leave a comment with your thoughts. To access all of our podcasts links at any time, visit our YouTube Channel.
We welcome and encourage suggestions for topics and interviewees. If you know someone who has expertise or experience with the region please email us at [email protected] or send us a message on Facebook!
Our next show will be on April 23rd at 10am EST. If you are local to Sarasota, tune into WSLR 96.5 to listen to the show. Otherwise you can listen live online here.