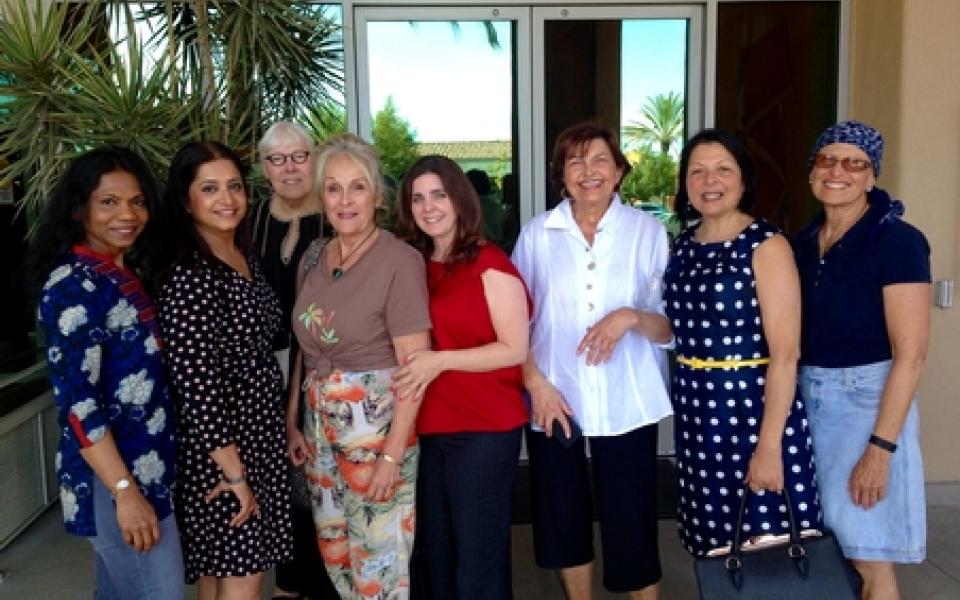 I wanted to share this news article about our success with CEDAW in Laguna Woods, Orange County, CA. 
The Convention on the Elimination of All Forms of Discrimination Against Women, (CEDAW), signed in 1979 and adopted in 1981 by the UN General Assembly, is often described as an international bill of rights for women. Consisting of a preamble and 30 articles, it defines what constitutes discrimination against women and sets up an agenda for national action to end such discrimination. 
In an epic moment, Laguna Woods City Council in Orange County, CA, headed by Mayor Hatch and Mayor Pro Tem Shari Horne passed a CEDAW Resolution. What's special is that Mayor Hatch had not only read the entire Treaty; he took it a step forward by addressing every negative comment about it that was out there on the internet with his rebuttal. 
The CEDAW Program in Orange County CA is a combined initiative of UNA-USA-OC and USNC-UN Women.  Hope in Life Foundation Cooperation Circle Founder Rupsi Burman was nominated Chair of the Orange County Task Force, Cities for CEDAW Program last year to implement the project (i.e. bring CEDAW to 34 Cities of the County). After months of hard work, collaboration and networking, Laguna Woods became the first city in the county to pass a resolution.
CEDAW Laguna Woods City Council and Mayor Hatch posing for a photo with the Task Force after passing the CEDAW Resolution
The Goals for Cities for CEDAW Program are:
100 Mayors for CEDAW by June 2015
100 municipal CEDAW ordinances adopted by January 2016;
Improving the lives of millions of women;
Building critical mass at the grassroots for U.S. ratification;
Emboldening the U.S. Senate to finally ratify CEDAW by January 2017
Orange County has 33 more cities where CEDAW can be implemented as a Resolution or Ordinance. The program is slightly behind schedule, as you can see from the dates above.
The OC Task Force is a coalition of local organizations, including UNA-USA, USNC-UN Women, Women's Intercultural Network (WIN), Hope in Life Foundation (a URI Multi-Region Cooperation Circle), Charis Research, S.A.R.A.H (a URI North America Cooperation Circle), and a few Church groups who have started to join.  
The following cities have adopted CEDAW Ordinances: 
City and County of San Francisco – 1998 (Outcome - 44 Months Without Domestic Violence Homicide –Cross-agency approach to domestic violence response led to a record 44months without a single domestic violence homicide (2011-2014).
Los Angeles – 2003
Berkeley – 2012
West Hollywood – 2014
Miami-Dade County – 2015
The following cities have passed CEDAW Resolutions:
Laguna Woods, CA – April 20, 2016
Long Beach, CA – March 1, 2016
Santa Monica, CA – August 2015
Louisville, KY – November 2014
Kansas City, MO – December 2014
Cincinnati, OH – May 2015
University City, MO – June 2015
Charlottesville, VA – May 2015
Rupsi Burman
Founder - Hope in Life Foundation
Chair - Orange County Cities for CEDAW Task Force (A UNA-USA and USNC-UN Women Initiative)
The CEDAW Articles