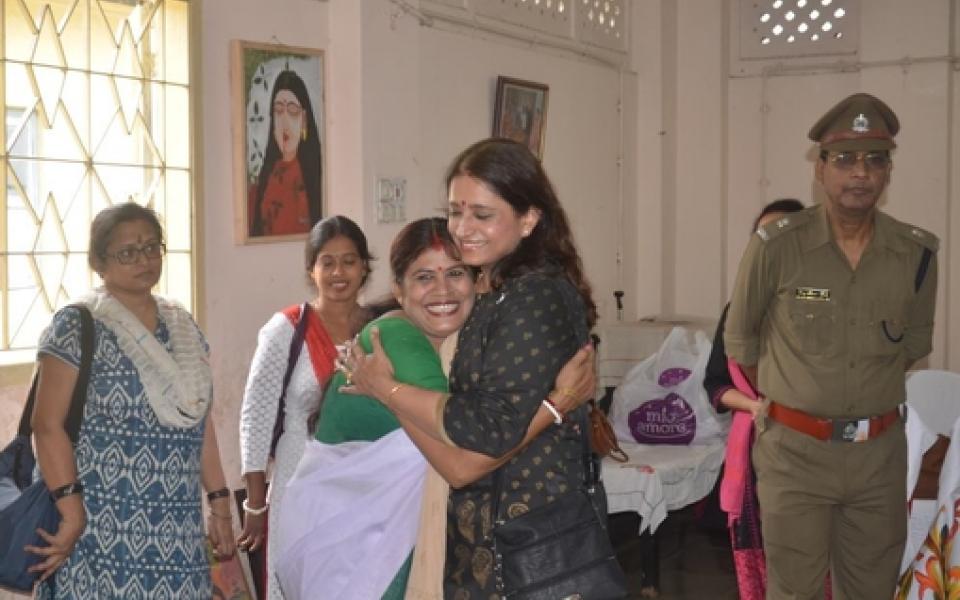 In July 2016, Shuru Kolkata, the sister organization of Hope in Life Foundation, collaborated with West Bengal Correctional Services and Flight to Harmony Foundation to deliver a women's empowerment project with inmates and their children at Alipore Women's Correctional Home in West Bengal. The trio first worked together on a similar project last December in which Shuru Kolkata and Hope in Life Foundation founder Rupsi Burman developed a unique relationship with inmates.  
This project aimed to empower women and children in correctional homes via art therapy. Art workshops not only enable inmates to release their pent-up anger and frustration through art, they also have the opportunity to enhance their communication and presentation skills. For children born in prison, who can legally live with their mothers until the age of 7 in India, an art workshop is a day to have fun with colors, drawing books, and friends, to showcase their recitation of poetry and their academic knowledge.
This time, Rupsi was happy to meet some of the women she had worked with previously and was met with the happy news that one of the former inmates had been released and was part of the workforce again. Women in correctional homes in Kolkata get a lot of support to develop skills that they can use upon release from prison. For example, the food supplied during the project was prepared by prisoners who have been professionally trained to cook and bake while in prison. Prisoners are encouraged to lead a good life when they receive appreciation from strangers about the quality of the work they produce. They carry these moments in their hearts as they serve their sentence.
Special guests were Director General & Inspector General of Correctional Services of West Bengal, Mr. A. K. Gupta; versatile singer Lopamudra Mitra; and eminent Indian classical vocalist Kaushiki Chakraborty.
The project was funded by a grant from American Women for International Understanding (AWIU), which promotes woman-to-woman interaction and understanding worldwide through meaningful visits, grants, educational support, the celebration and support of the International Women of Courage, and participation of local Chapters which act locally and affect globally.