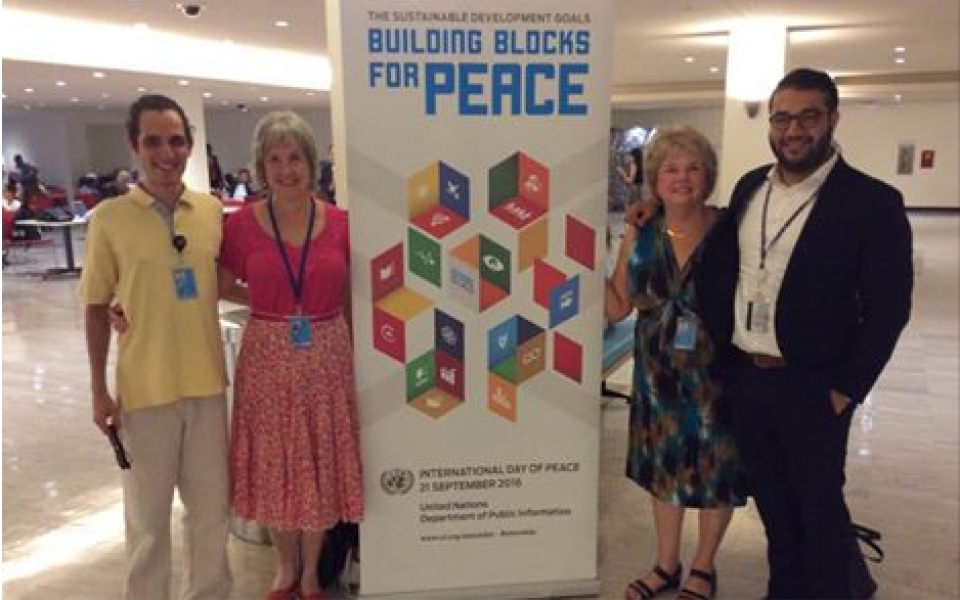 The International Day of Peace (IDP) is celebrated every September 21 as a dedication to achieving world peace. Peace, war, and violence are not absolutes, but outcomes of how people and communities interact with each other, reflected by the theme of this year's IDP: "The Sustainable Development Goals (SDGs): Building Blocks for Peace." The 17 SDGs aim to end extreme poverty, inequality, and climate change by 2030. We can all do our part by building change in our communities.  
URI serves as a key partner to the United Nations for IDP, and URI Cooperation Circles (CCs) celebrate the day around the world every year. The SDGs provide a complementary framework to URI's mission, as our 804 CCs in 96 countries work at the intersections of what these goals mean for peace. URI CCs work towards intercultural understanding, food security, women's empowerment, education, clean water, and much more as they build the foundations of world peace through united, equal communities.
In order to continue this work, we need to build CCs' capacity to engage more deeply with the SDGs in their communities, as well as connect with each other and the global community. We hope you can support us by donating to our IDP fundraising campaign!