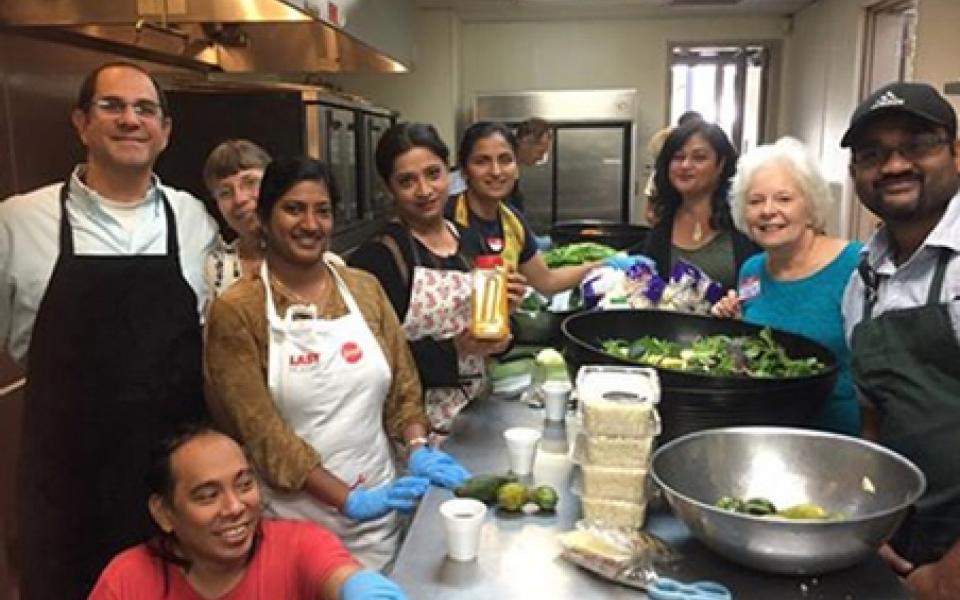 Hope in Life Foundation, working alongside One Global Family Foundation, Council of Interfaith and Indigenous Women, Shirdi Sai Temple, and Tarzana, collaboratively served over 300 homeless brothers and sisters.
It was a very fulfilling day. It was humbling to feed our homeless brothers and sisters as well as low income families today. Thank you UCO for letting us prepare and serve the food. We are grateful for the opportunity, yet saddened by the fact that so many of us do not get one square meal a day.
We loved the fact that we could come together to prepare a warm meal, yet were saddened that we had so many in our community who needed to be fed! It's heartbreaking!
Thank you Shirdi Sai Temple for the photos. It felt awesome working with a high energy and efficient team. Thank you Laura Lafoia, Ava Tesimale, and One Global Family Foundation. Thank you Council of Interfaith & Indigenous Women. Thank you Paul Aryeh and Shirdi Sai Temple, Tarzana. Thank you Arlene Mercer and Urban Community Outreach in Long Beach, CA. Thank you volunteers of Hope of Life Foundation. We did it! Collaboration works! 
We will be delivering similar collaborative projects in the future. Please feel free to join us.
See a video of the process here.