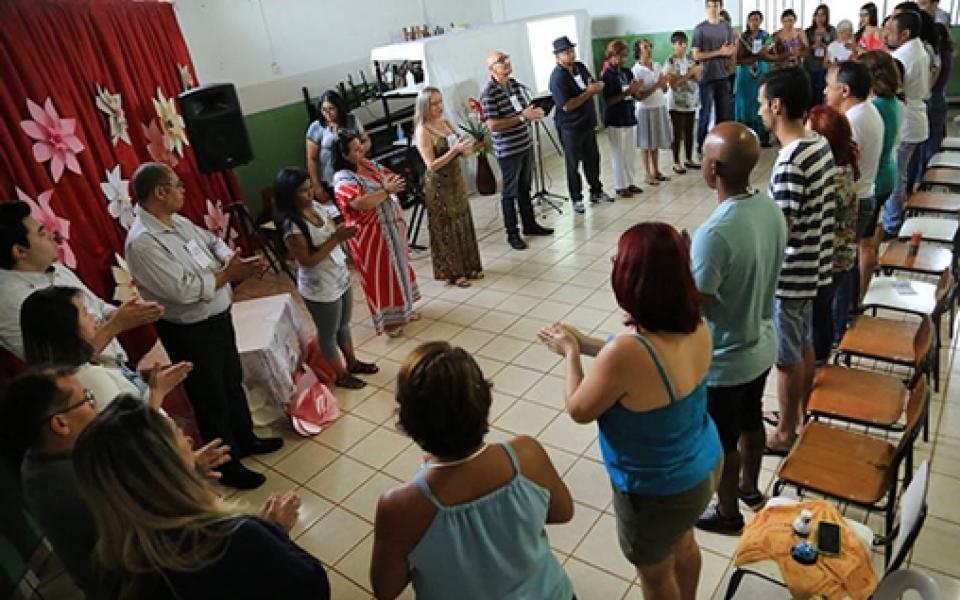 Every year, the CC URI Goiás holds the "Religions and Peace" meeting to celebrate the International Day of Peace. This year it took place on September 18th, and we had a very rich and varied program. We had a very beautiful interreligious ceremony, conferences, debates, music, dance, theater, workshops, meditation and prayers. The meeting was attended by approximately 50 people and had representatives of many different religions and traditions.
We had a very harmonious and pleasant meeting. Each person gave a contribution, and together we made an amazing work. We had a small conference to present URI to all participants and had a debate about the work made by our organization to build peace and harmony in the world. We had the pleasure of having the presence of some artists with nice artistic presentations, among many other activities as before mentioned. Everyone present in the meeting learned more about interfaith collaboration and how URI works every day for it.
See a video slideshow here.