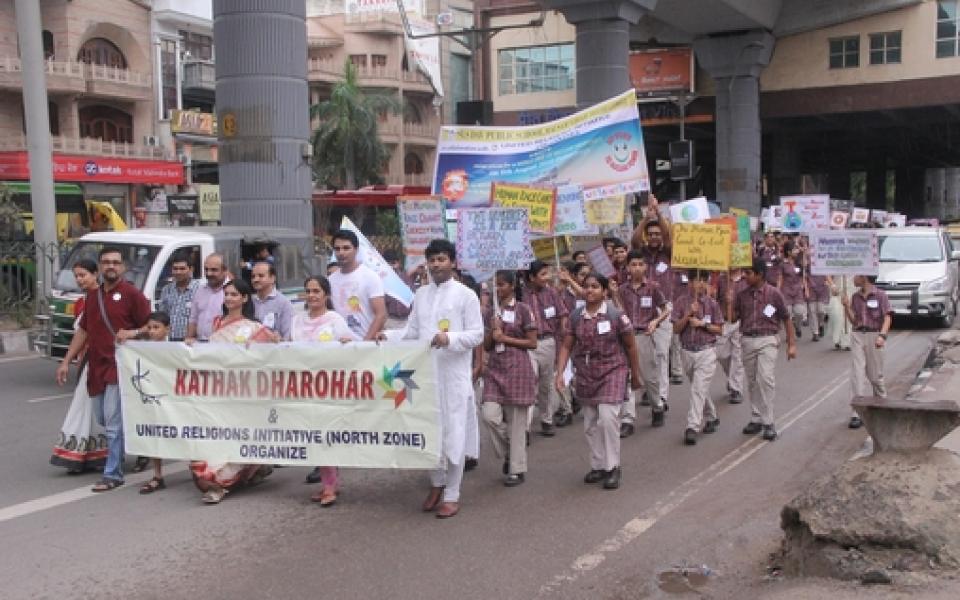 RALLY: ABOLISH NUCLEAR WEAPONS in Commemoration of HIROSHIMA DAY 
Around 130 students of SLS DAV Public School Mausam Vihar, Delhi-51 and Kathak Dharohar along with 30 staff members participated in a rally on 06.08.2016 to commemorate Hiroshima Day and pay tribute to the victims of destruction caused by Atom Bomb dropped on the cities of Hiroshima and Nagasaki in Japan during World War II. 
The Rally was organized in collaboration with United Religions Initiative (A Global Interfaith Network for Peace)-North Zone, India, Delhi. The students of Classes VIII-XII recited a Peace Prayer for those whose hearts carry the weight of Nuclear Weapons and appealed to the world to do away with Nuclear weapons and war and instead promote peace, harmony, global brotherhood and cooperation. 
The Rally "to raise Voices for a World free from Nuclear Weapons" was flagged off from the school campus by Principal Vandana Kapoor who in her brief address emphasized on the need to develop patience, tolerance and respect for cultural and social differences across the world. She also sensitized the students as how DAV movement has always contributed in promoting and supporting the cause of prevalence of Peace and Harmony and considering humanity as the only religion of the world.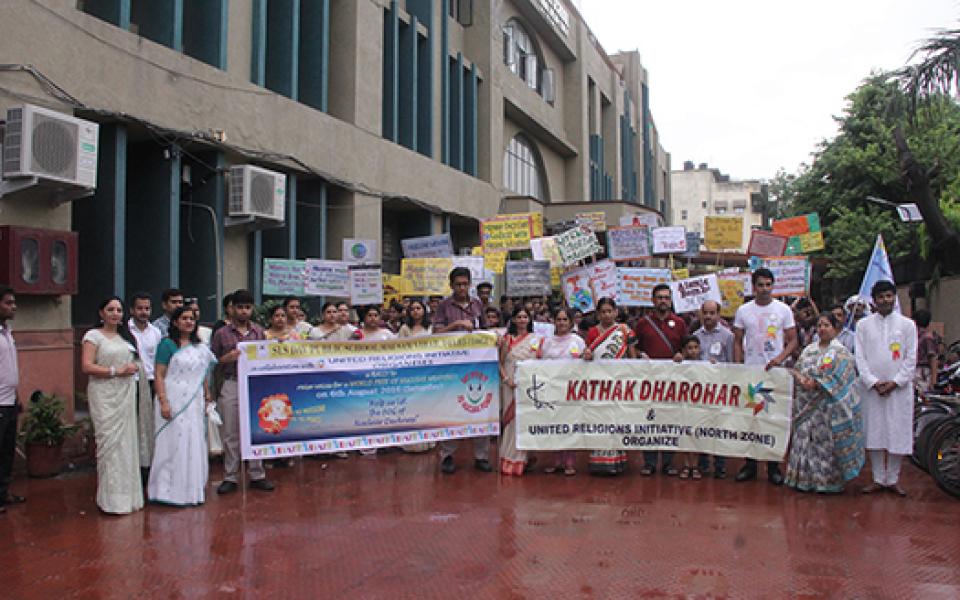 Shri Sadanand Biswas, North India Regional Head of URI, also a Kathak maestro, along with his team of volunteers also accompanied the students in the rally to motivate and support them.  The rally took the route from the school to Preet Vihar Crossing to Vikas Marg and back to school via Marginal Bund Road covering a distance of around 5 km. The students raised slogans to spread awareness and express their solidarity and desire to have a world free from Nuclear Weapons, endorse the prevalence of peace and harmony around the globe.
The Message was loud and clear…HELP US LIFT THE FOG OF NUCLEAR DARKNESS!!