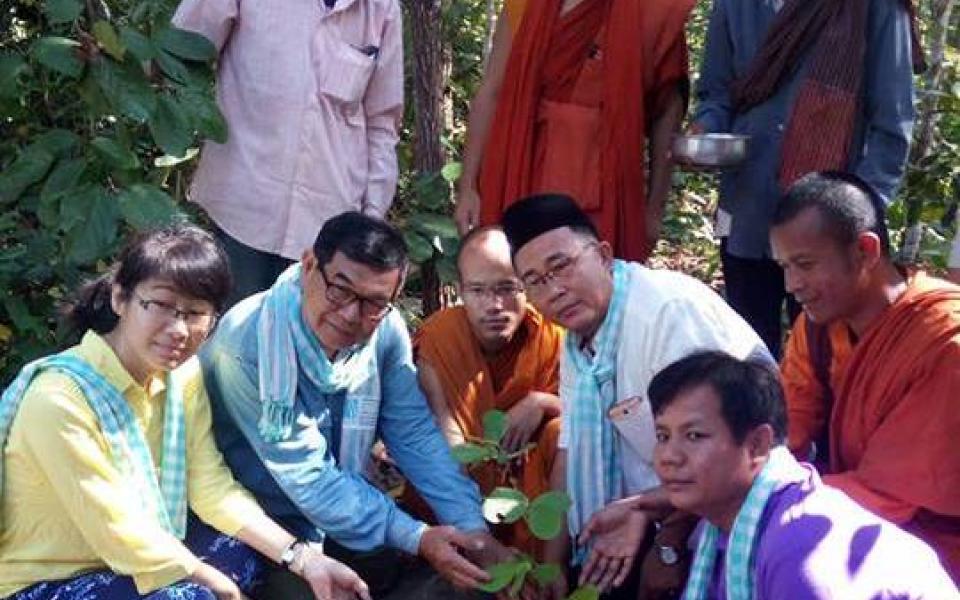 Interfaith Peacebuilding on NRM in Cambodia: Our Forest, Our Life, Our Responsibility
All religions share their own religious perspective related to environmental care. Mr. Lee AshMath, representing the Muslim/Islam community from the Interfaith network in Kampot Province, said that the Cham ethnic group lives in Champa country presently, in southern Vietnam, and this ethnic group originally came from the Chvea-Java ethnic group from Indonesia. After losing their land to Vietnam, the Cham fled to live in Cambodia in about 1950.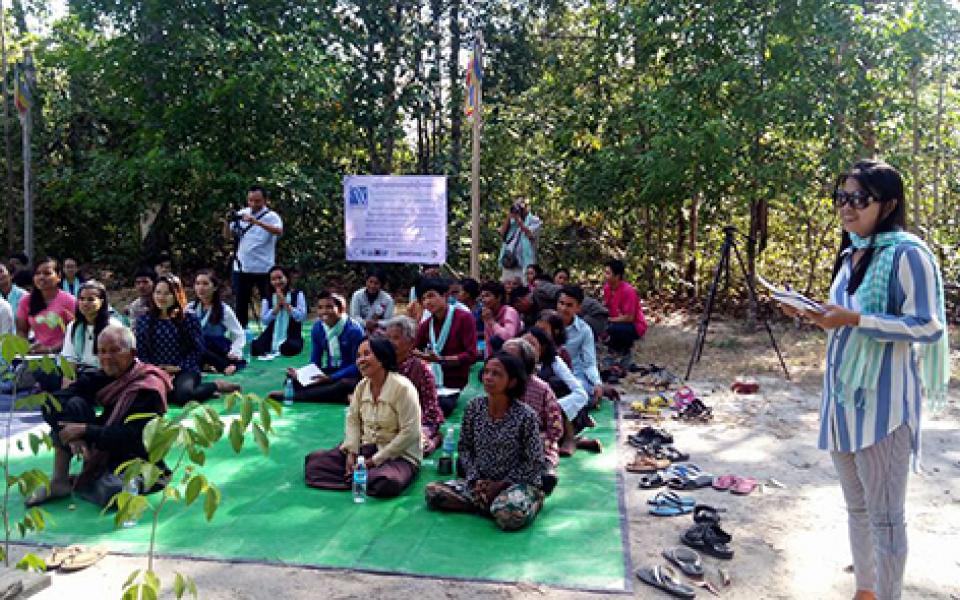 Mr. Nob Sokha, representing the Christian faith, said that the Lord formed the earth and humans, and commanded humans to live and take care of all His creatures, and to love your neighbor as yourself.
Ven. ChoavSen, representing the Buddhist faith, said that the Buddha taught that we all are born from Nature and live by Nature. We have to use it properly to sustain human life on earth.
Mr. RaJu, representing the Hindu faith, said that everything around us is respected by Hindu followers, and that all creatures are a part of our being. If we care about nature, we care about ourselves.
Ven. Prum ThourmCheat raised a concern about the community forest that faces from time to time deforestation, from both local people and companies. He spoke about his forest, and sought help from our team to intervene for this forest and the injustice that happens in his community. Ven also spoke about his community. The monk forest was set up in 1997, but until now there were no proper documents issued from the government, so the government gave these areas of land as a concession to a company without a proper study from the local community, who have lived there for a long time.
Our Cambodia interfaith group has celebrated World Interfaith Harmony Week (WIHW) since 2012, after the declaration of the United Nations in 2010 in New York, United States, where they marked the first week of February each year for celebrating WIHW to bring all religious leaders together for world harmony without any boundary. Cambodia was one of the other 40 countries who celebrate this day to bring about all religious people to understand and reconcile with each other, and to share their common view to all people that people from difference faiths can live together in peace.
In February 2012, we conducted WIHW in Compassion Center in Siem Reap. In February 2013, we conducted WIHW celebrations at Phnom Proek in Battambang province. February 2014, we conducted it in Phnom Penh with an exchange visit to Wat Butum pagoda-Islam Mosques-Christian Church. February 2015, we conducted it in a community forest in Kampong Chhnang province. February 2016, we conducted it at Wat Svay Andet, Lvea-Em district, Kamdal province. This year, February 2017, we are conducting it in Kampong Speu province.
ACT would like to thanks for our fund supporters from Danmission, URI and ICF who sponsored us to have this event, and we would like to thank Metta Nature forest-Ven. Prum ThormCheat and the local community who hosted us this year in their forest, and other NGOs partners such as: YEDP, WGP, CPN, PBO, CDPS, ICF and other individual people/institutions who help us to facilitate this event to happen again.
See more photos on the ACT Facebook event page and the URI Cambodia Facebook event page.