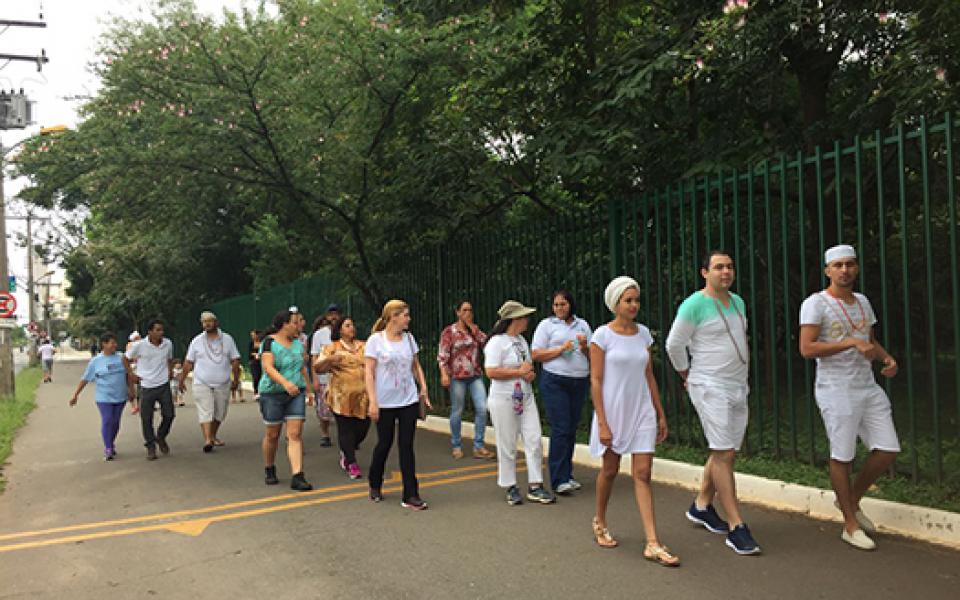 WALKING WE UNDERSTAND EACH OTHER: GOIÁS WALKS FOR PEACE
The 2nd Walk for Peace took place in Parque Areião, in Goiânia, Goiás, Brazil, on January 21, 2017 as a celebration of the National Day to Combat Religious Intolerance and the World Interfaith Harmony Week. It was an important moment of fraternization and debate about the respect between different traditions. Attention was drawn to the need to safeguard the right of worship for all, and to combat prejudice, especially in relation to the traditions of African matrices, those that most face discrimination in Brazil. The walk went from 5 participants to 23 this year, a breakthrough. The participants, from various religious traditions, presented themselves as they walked; they spoke about URI and about the interfaith movement. Some children brightened up the activity and also talked about their religious traditions. The walk ended with a prayer of each tradition/religion and the firm commitment to bring more people next year.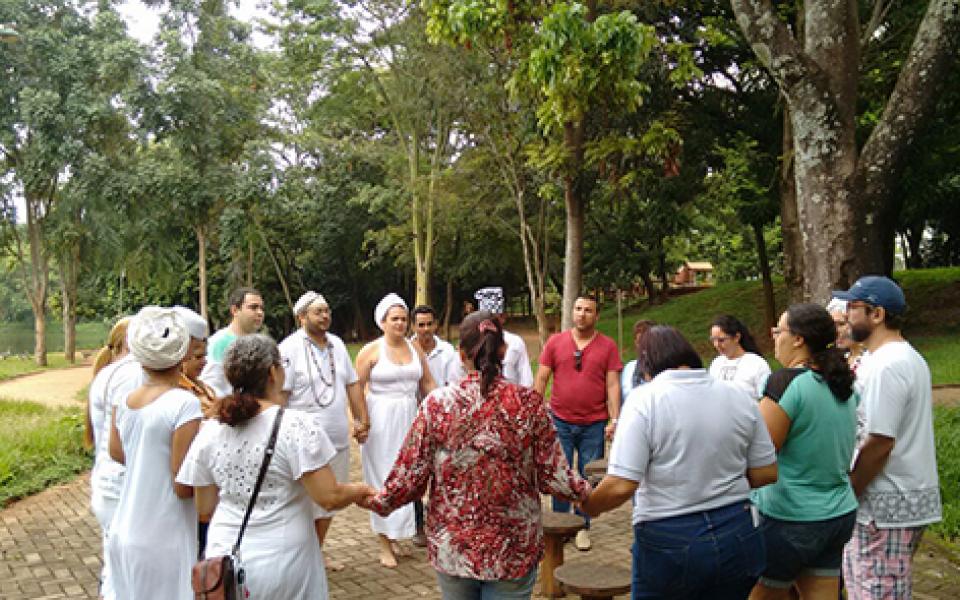 CAMINHANDO A GENTE SE ENTENDE: GOIÁS CAMINHA PELA PAZ
A II Caminhada pela Paz aconteceu no Parque Areião, em Goiânia, Goiás, Brasil, no dia 21 de janeiro de 2017 como celebração do Dia Nacional de Combate à Intolerância Religiosa e da Semana Mundial da Harmonia Inter-religiosa. Foi um importante momento de confraternização e debate sobre o respeito entre as diferentes tradições. Chamou-se a atenção para a necessidade de resguardar o direito de culto a todos, e combater o preconceito, principalmente em relação às tradições de matrizes africanas que são as que mais enfrentam discriminação no Brasil. A caminhada passou de 5 participantes para 23 neste ano, um grande avanço. Os participantes, de diversas tradições religiosas, se apresentaram enquanto caminhavam; falou-se sobre a URI e sobre o movimento inter-religioso. Algumas crianças abrilhantaram a atividade e também falaram sobre suas tradições religiosas. A caminhada foi encerrada com uma prece de cada tradição/religião e com o firme compromisso de trazermos mais pessoas no próximo ano.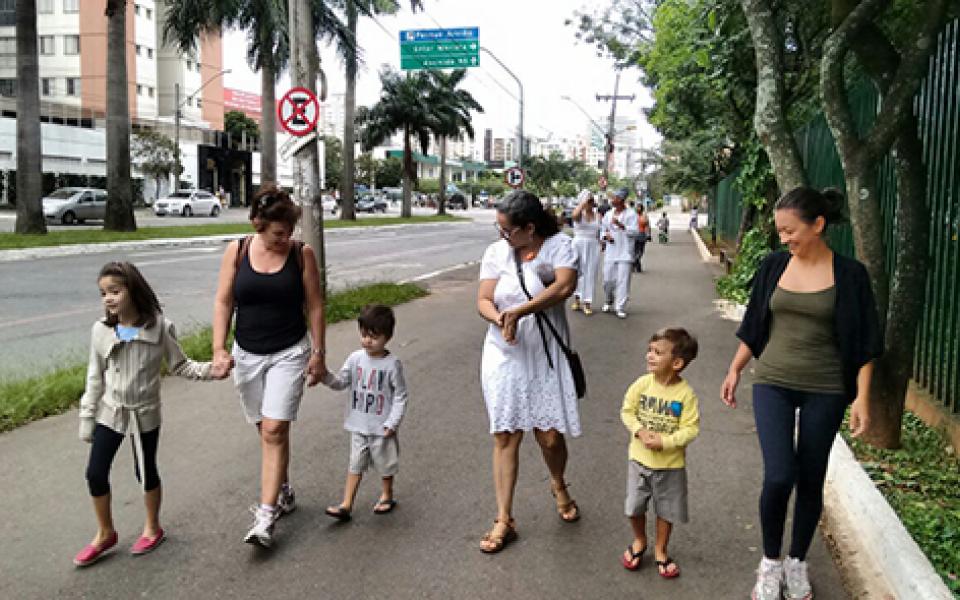 CAMINANDO NOS ENTENDEMOS: GOIÁS CAMINA POR LA PAZ
La 2a Caminata por la Paz tuvo lugar en el Parque Areião, en Goiânia, Goiás, Brasil, el 21 de enero de 2017 como celebración del Día Nacional de Lucha contra la Intolerancia Religiosa y la Semana Mundial de la Armonía Interreligiosa. Fue un momento importante de fraternización y debate sobre el respeto entre las diferentes tradiciones. Se hizo hincapié en la necesidad de salvaguardar el derecho al culto para todos y de combatir los prejuicios, especialmente en relación con las tradiciones de matrices africanas, las que más sufren discriminación en Brasil. El paseo pasó de 5 participantes a 23 este año, un gran avance. Los participantes, de diversas tradiciones religiosas, se presentaron mientras caminaban; Hablaron sobre URI y sobre el movimiento interreligioso. Algunos niños adornaron la actividad y también hablaron sobre sus tradiciones religiosas. El paseo terminó con una oración de cada tradición/religión y el firme compromiso de traer más personas el próximo año.