Our Women's Day was on the 8th of March. Some Cooperation Circles celebrated independently, while some celebrated with us. In the eastern part of the country, in Jinja, this was an eventful day that drew hundreds of women, men, youth and children from various walks of life to come together in the Bufuula community, in the Jinja district. It was hosted by one of our Cooperation Circles called Later Glory of Religions In Busoga under the theme, "Be Bold for Change: Support a Woman's Right to Own Property".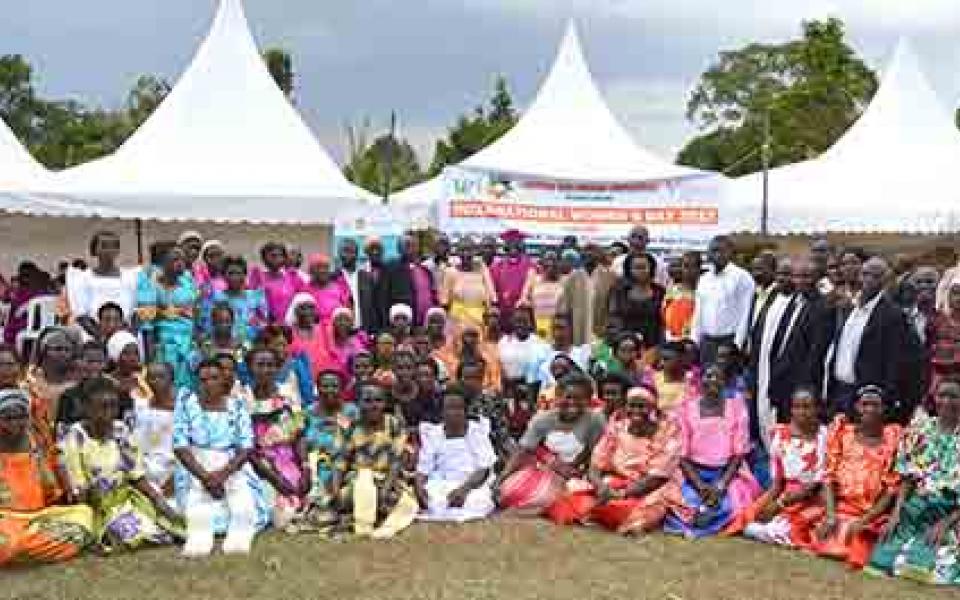 The celebrations are part of the key activities under URI's "project to promote women's property rights in both Jinja and Mayuge districts in Eastern Uganda," and is executed by the United Religions Initiative (URI) together with two Cooperation Circles in that region (Later Glory of Religions in Busoga Cooperation Circle, and Friends of Community Health CC).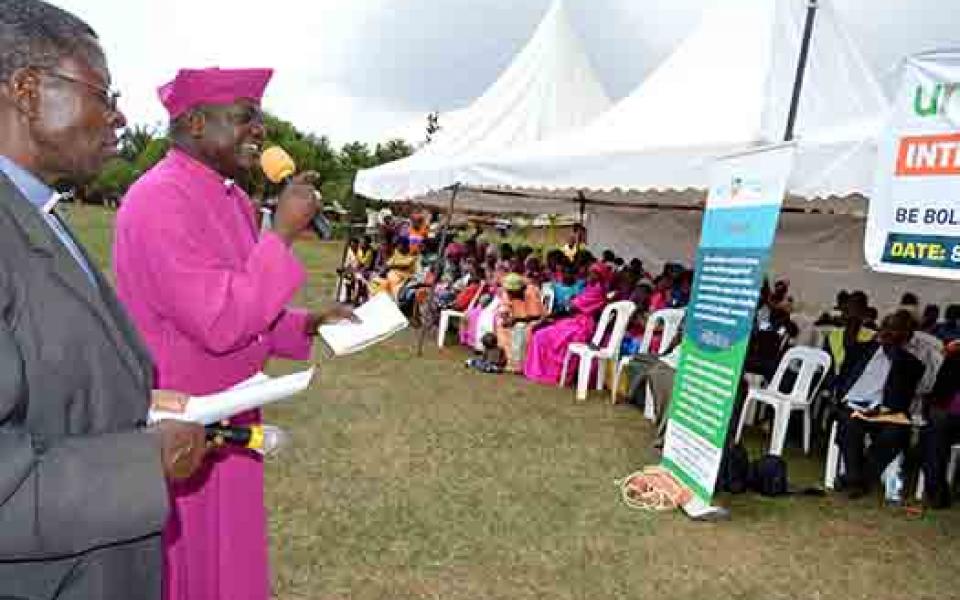 This came about after realization of increased domestic violence, with some becoming fatal, that had occurred as result of conflicts around property ownership, disposal and sharing - some of which was sanctioned by cultural and religious stereotypes.
Our guests ranged from policy leaders at the district level, and religious leaders from the different faith traditions, to cultural leaders from the Busoga Kingdom.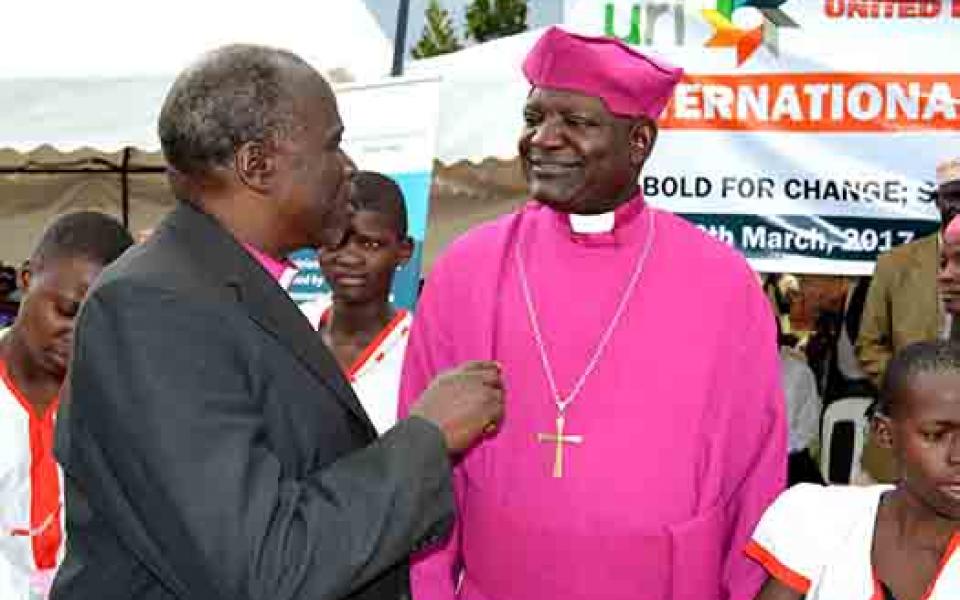 The event was phenomenal. The locals branded it a historical day and a first of its kind event, as speaker after speaker commended the URI and the Cooperation Circles for the initiative that brought happiness and knowledge to the locals who rarely get a moment to celebrate together. Now they also got a chance to know the prevailing policy safety nets for such incidences. "I don't remember when we last came together as a community to celebrate, have fun but also talk about issues that affect us as a whole," said an elderly woman.
We used this platform to share the works of URI as an organization, its Cooperation Circles nationally, regionally and globally, and also for the work of the Cooperation Circles involved in this particular program.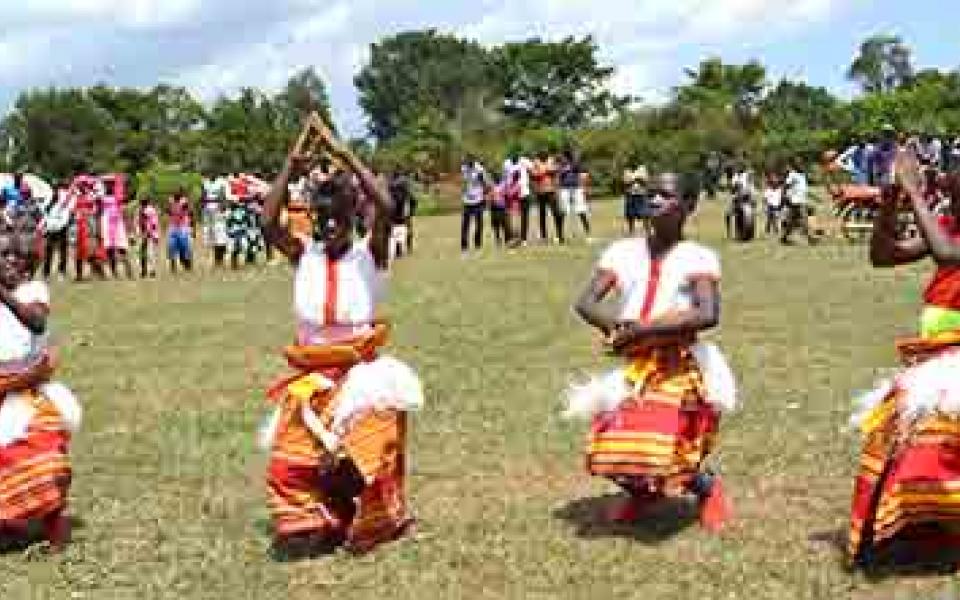 The representative of the Muslim leadership in the region, and one of the CC members, Sheikh Kibirige, made his remarks by giving a vivid imagining of what a typical woman both in the region and the country was like when he said, "There is a woman who does not get any pay; tills the fields up to harvest, cleans the home, looks after the children, their father and the entire clan, nurses the sick and does so much more but is the least appreciated." He therefore sounded an appeal to all the men present to reflect on their actions against women, by emphasizing, "Today we want to challenge the man she works for, to reflect on the time and labour that this woman commits towards the welfare of her family and that of the entire nation, but goes away empty-handed when it comes to allocating property and other benefits in her home."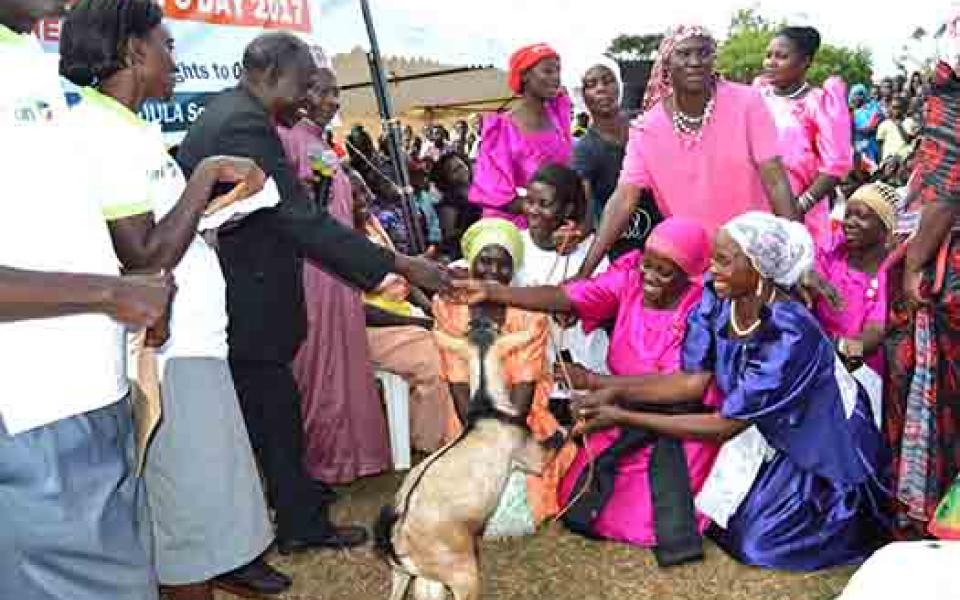 Calls were also made around men leaving the care and support of children to women, yet controlling all household economic proceeds and beating up their wives when they try to intervene. The event also merited from messages from the Anglican Diocesan Bishop of the region, who shared about the role of religion and culture in ensuring a violence-free home. Sharing also came from our Cooperation Circle leaders, district and local leaders, religious leaders from diverse faith backgrounds, and the Busoga Cultural leader, who represented the King in the region, and so many others.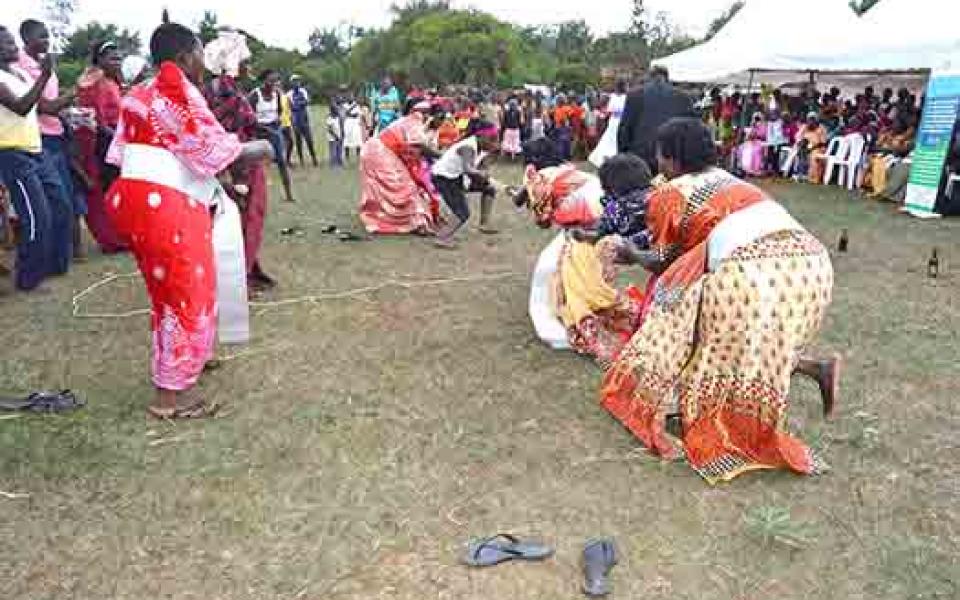 The day was concluded though on a lighter note with a number of activities that saw each and every celebrant get into action on whatever he/she had an interest in. The women from both our Cooperation Circles, from Mayuge and Jinja districts, took to the ground to dance as they all cheered each other to embrace their right to property and all other aspects of life. There were a number of sports activities, including the 100-metre race, rope pulling, people using their mouths to fill bottles with water sack racing, and so much more. There was dance and drama, signing, modeling and all other things, all done to make a statement for a woman's presence and happiness. The day was finally crowned with a soccer match between women from Jinja and Mayuge districts, and the two teams went away with some prizes as a mark of appreciation.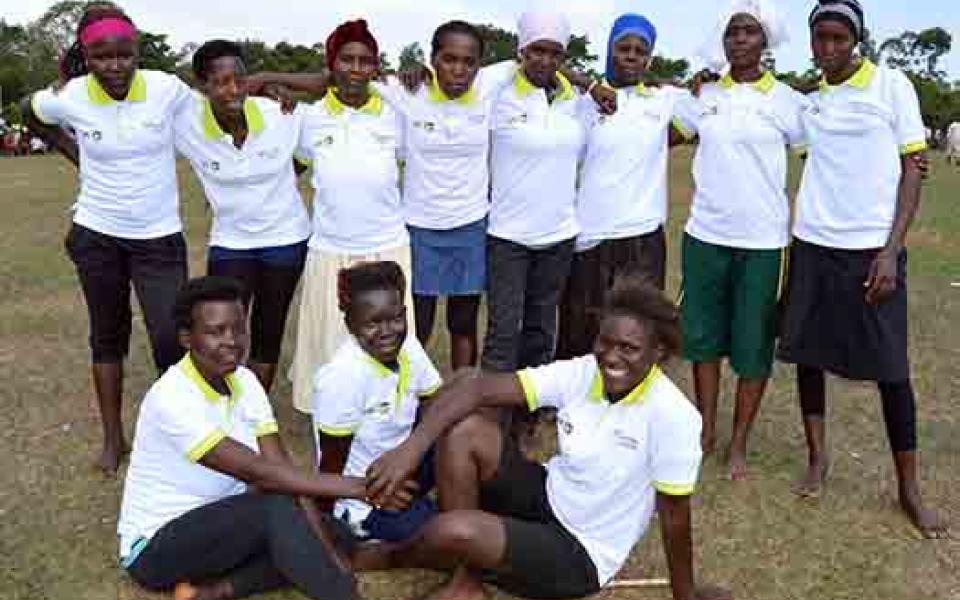 Our sincere thanks therefore go to the Finnish Foreign Ministry through Filantropia, which was connected to us by our URI sister Heidi Rautionmaa, URI GSO, our colleagues in Africa, globally within the network and  beyond, for their continued support towards ensuring that the struggle for grassroots women to achieve their deserved peace and justice systems in a dignified way is promoted and sustained through promoting Principle 8, and who continue to advise us and journey with us as we try to make the world a better place. 
In peace,
Despina Namwembe
Regional Coordinator
United Religions Initiative (URI) Africa, Great Lakes