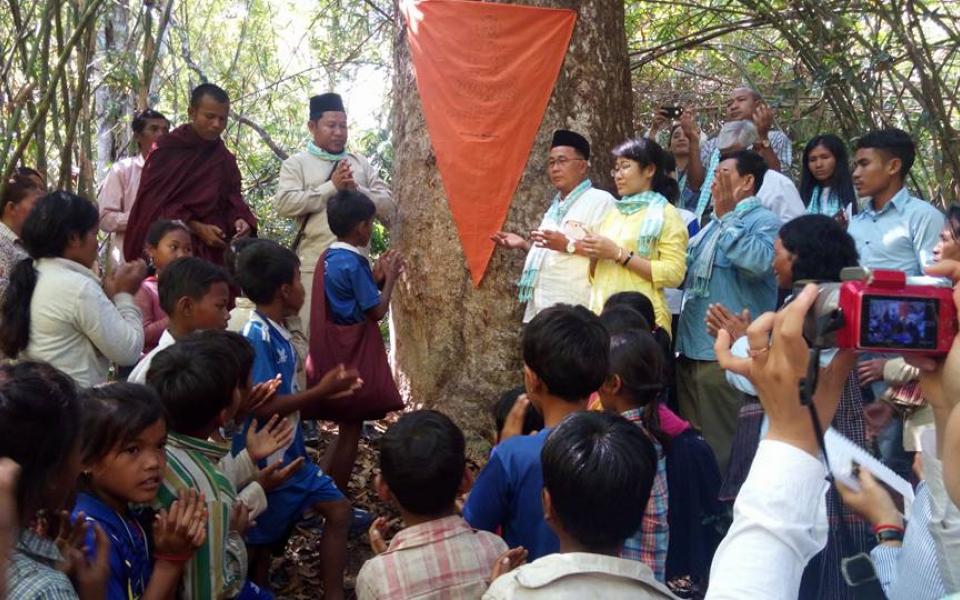 Srey Sotheavy, young leader and director of the Alliance for Conflict Transformation in Cambodia responds to the following questions: How do you address environmental issues in your community? and How do your values and/or belief systems support your environmental commitments?
Cambodia addresses our environment issues via religious teaching and practice, tree praying, tree planting, painting green nature, community environment awareness base on Natural Resource Management, exposure study on the nature, advocate through the relate person and institution workshop or training with encourage and empowering the community to restore their community forest. Deforestation is the most common threat to biodiversity in Cambodia and to economic productivity in many key development sections, such as agriculture, fisheries, tourism, energy and health. The well-being of Cambodia's protected areas is therefore intimately linked with the management of its forest.
The most important forest management issues affecting the potential of protected areas to fulfill their potential as a critical development strategy in the country are: 1. Conservation of forests within existing protected areas; 2. ecosystems within the national system of protected areas of various categories; 3. Inclusion of protection forest concession to exiting protected environmental of biodiversity wealth and 4. role of community in achieving sustainable forest use.
Moving forward with social awareness teaching on the environment especially the capacity of protection the natural resources and skill to support communities with the assessment they need to share their issue and resources effectively. The Alliance for Conflict Transformation believes that via our activities will cultivate the humane heart to love and protect the environment for the future although the process of doing this hard and facing with many challenging in term of coordinating and funding.