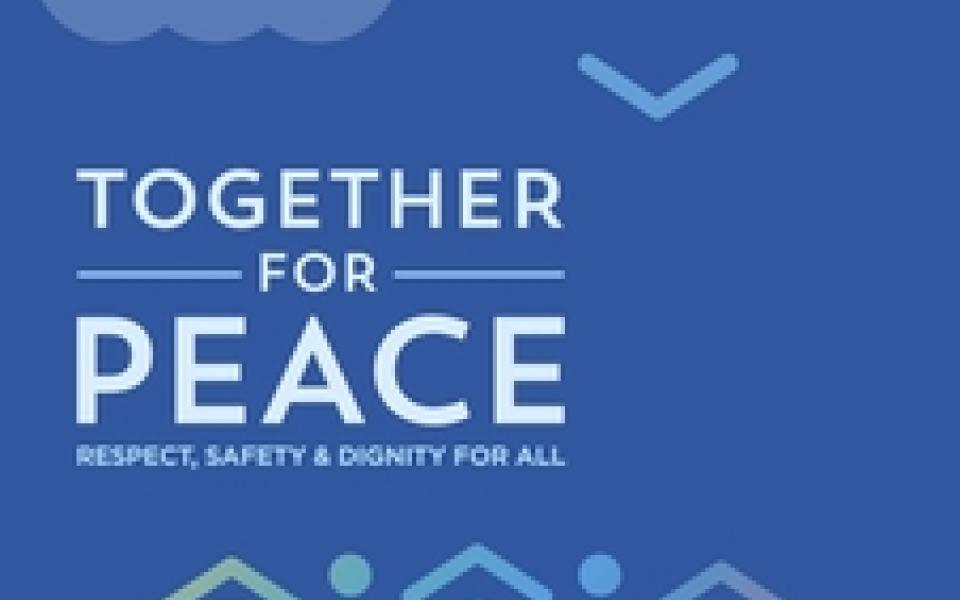 Today marks the 100-day countdown until the United Nations International Day of Peace 2017. Every September 21st, the URI community joins peacebuilders around the world in celebrating this occasion.
Monica Willard URI Representative to the United Nations in New York, adds, "URI participation in the International Day of Peace continues to grow. Every Cooperation Circle is invited to participate!" if you've already planned your event for IDP 2017, please email us at [email protected].
---
"Together for Peace: Respect, Safety and Dignity for All"
This year's theme honours the spirit of TOGETHER, a global initiative that promotes respect, safety and dignity for everyone forced to flee their homes in search of a better life. TOGETHER unites the organizations of the United Nations System, the 193 Member States of the United Nations, the private sector, civil society, academic institutions and individual citizens in a global partnership in support of diversity, non-discrimination and acceptance of refugees and migrants. It was initiated during the United Nations Summit for Refugees and Migrants on 19 September 2016.
"In times of insecurity, communities that look different become convenient scapegoats," said United Nations Secretary-General António Guterres. "We must resist cynical efforts to divide communities and portray neighbours as 'the other'. Discrimination diminishes us all. It prevents people — and societies — from achieving their full potential." He added, "Together, let us stand up against bigotry and for human rights. Together, let us build bridges. Together, let us transform fear into hope."
Read "Message for the 100-day countdown to the International Day of Peace" from António Guterres, UN Secretary-General.
See how the URI community throughout the world celebrated the International Day of Peace 2016 here.