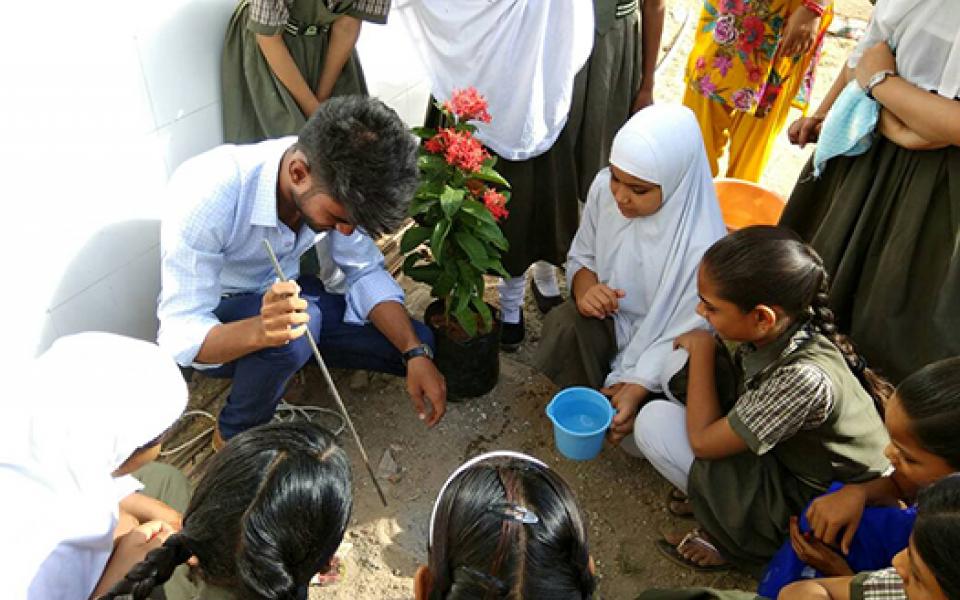 URI West India Cooperation Circles, together with URI Youth Ambassadors, launched their 3-day, city-level campaign from 18th to 20th June, 2017. It began with a tree-planting program with the students and teachers from Apollo International School. The URI Youth Ambassadors had an interactive session with the kids and conveyed URI's role in saving Mother Earth. Verses from different religious scriptures were shared with students.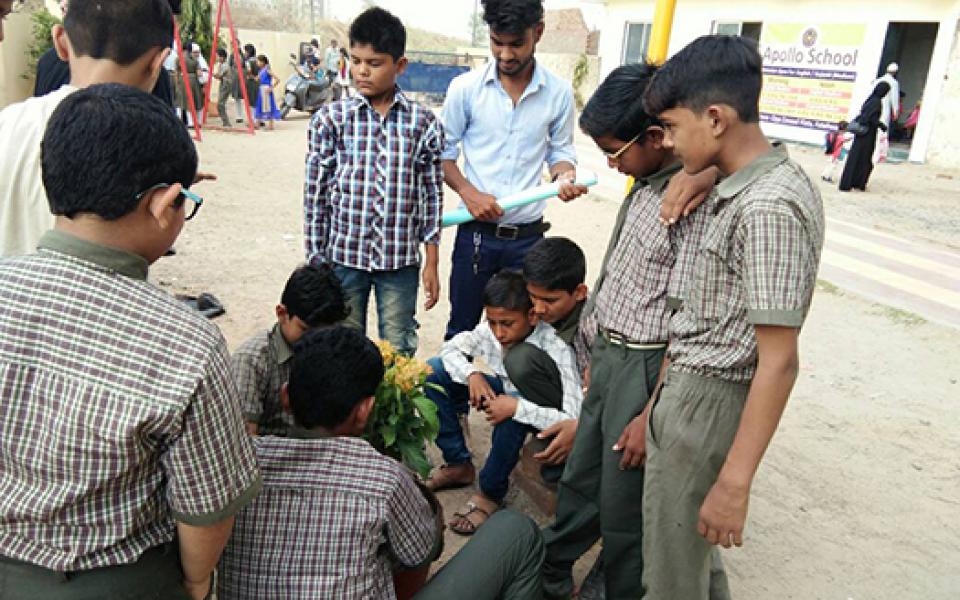 The Cooperation Circles and Youth Ambassadors came up with a creative idea of naming the trees they planted. The group of students named the trees things like: Peace, Compassion, Justice, Love, etc. The trees were tagged with their names, and these values will help students to spread the message of Peace and Love throughout their school campus.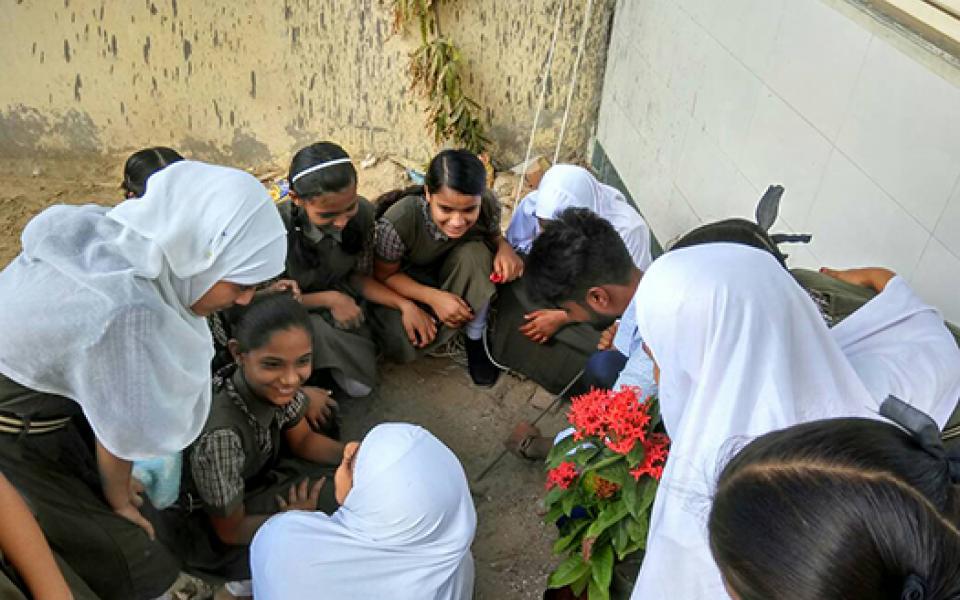 The next day, there was a drawing competition among the school children. Through colors, young minds created and conveyed their ideas to save Mother Earth. Most of them were concerned about water wastage and saving trees.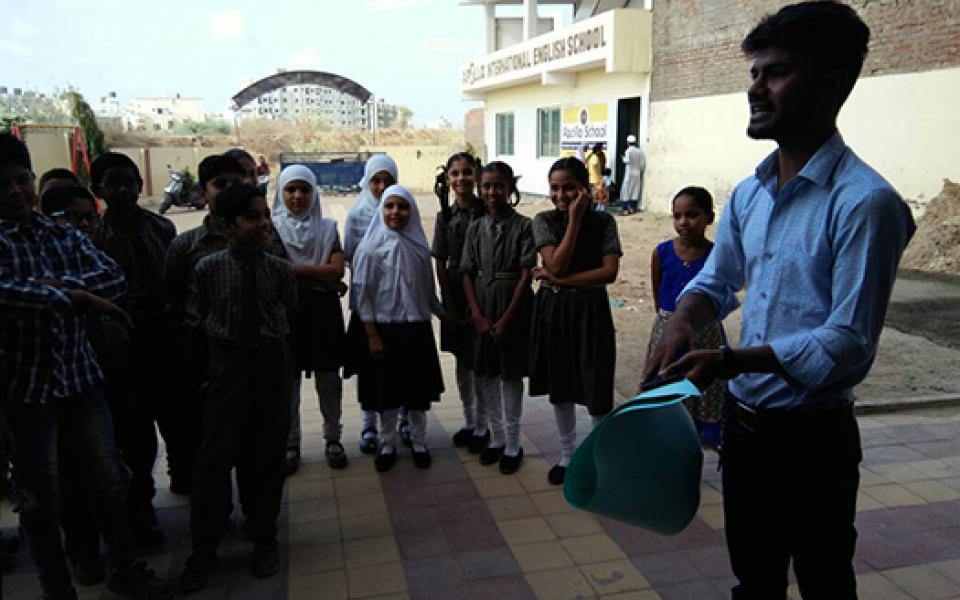 On the third day, these paintings were used as placards during the Cycle Rally. Forty young people joined the Cycle Rally from the Sabarmati Riverfront (the place where Mahatma Gandhi resided and from where he launched the Non-Violence Movement). These youth carried paintings to send messages to the community. They went around the city and around places where schools and colleges are situated.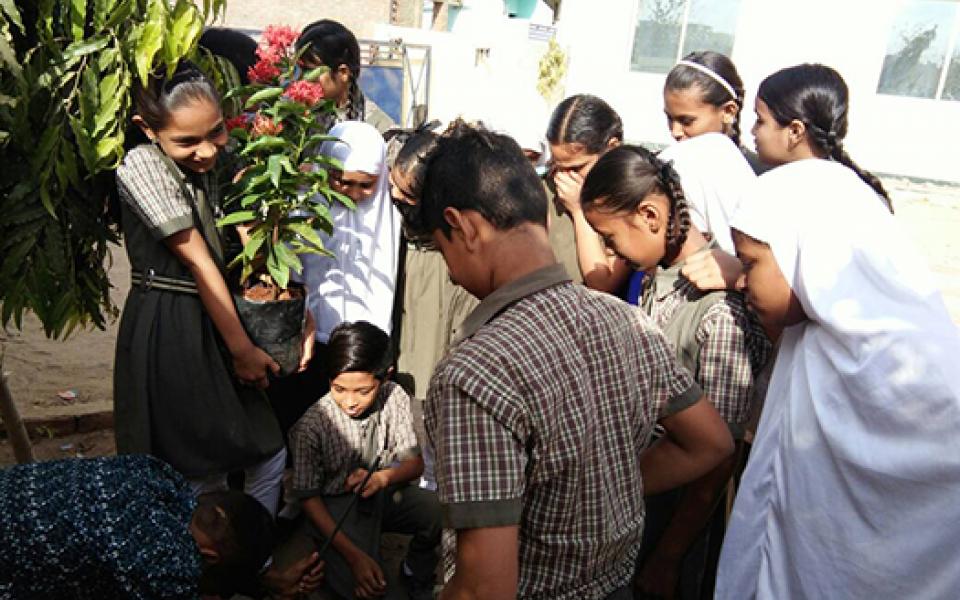 At the end of the Cycle Rally, the URI Youth Ambassadors, youth from the communities, and Cooperation Circle members gathered and invited for Iftar meal. The meal was attended by Muslims, Christians, Hindus and Buddhists.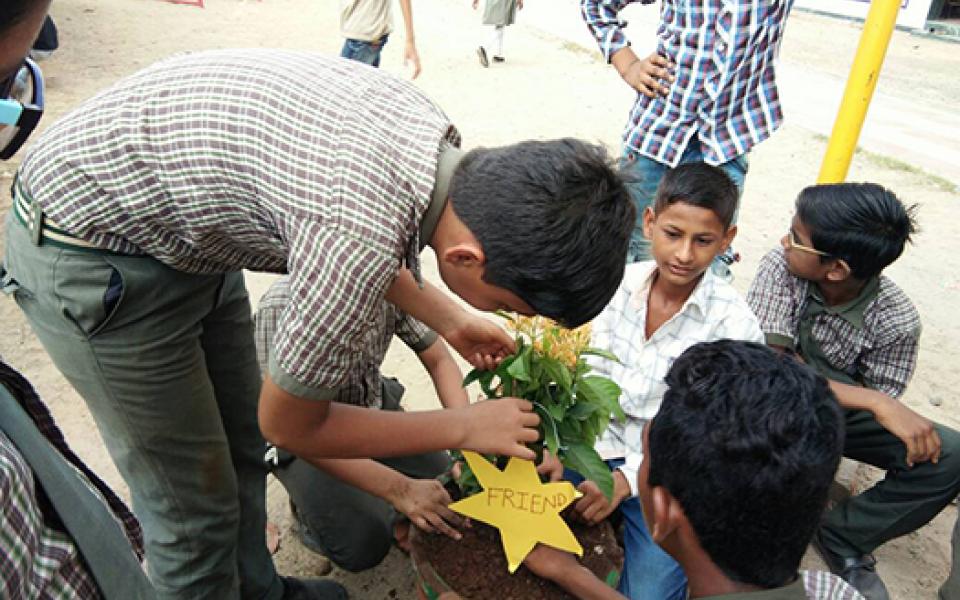 Much thanks!
Qutub Jehan Kidwai
Regional Coordinator, West India.
Deputy General Secretary,
URI Asia Executive Council