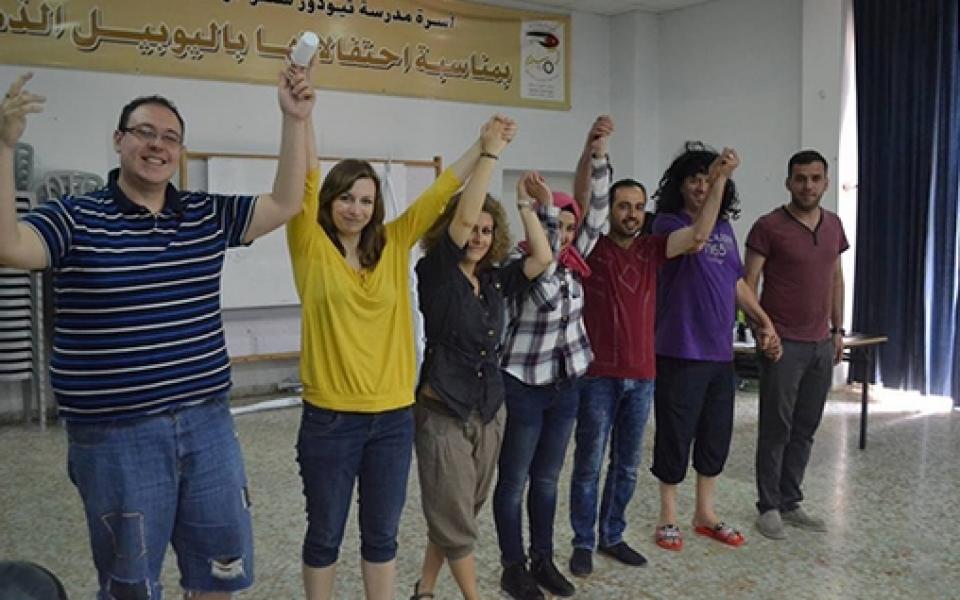 URI MENA has organized "The Bridge of Unemployment Training Course" in Amman, Jordan from the 13th to the 22nd of May 2016 (9 days). This is the fourth project that URI MENA has organized during the last two years under the EuroMed program. (Read about the Euro-Med Youth Exchange here.)
Twenty-one youth workers, youth leaders, and trainers in the youth field came from six countries (Jordan, Palestine, Algeria, Denmark, Poland, and Bulgaria) to take part in this program.
Below are the partner organizations:
SFERA Poland, Poland
Volunteering for Peace CC, Palestine 
SFERA Denmark, Denmark
Association Arc en Ciel, Algeria
Marta Dimitrova, Bulgaria
The hosting organization: URI MENA
Please see the project's Prezi presentation here.
The main objectives of this training: 
To provide employability skills:
At the end of the program, the participants were able to:
Working methods were: 
The project was 80% funded by the European commission for EuroMed program.
See more project photos in our Facebook page.
In love and peace,
Mamoun Ahmad
Regional Coordinator, URI Middle East and North Africa
To provide the techniques that help in dealing with the short shelf-life of learning and development needs. In this respect the following ideas were discussed:

How quickly knowledge and skills can become obsolete – within months.
Continuous improvement strategy – the need to learn rapidly and regularly.
How to link personal and professional development with market needs.
The importance of innovation and creativity in the development of skills.

To boost the entrepreneurial mindsets of young people.
To provide unemployment-related emotional coping mechanisms and strategies for handling unemployment-related stress.
To empower participants in acting as multipliers so that they build up to the experience gained during the course and spread it to relevant stakeholders. 
Design and organize campaigns and events where their voices will be heard.
Take up leading roles for motivating other youngsters in the region.
Link their skill and knowledge improvement with market needs.
Promote themselves to potential employers.

Non-formal education and learning by doing.
Group building activities.
Intercultural learning and dialogue activities.
Personal and group reflections.
Field visits / interacting with local communities.
Presentations.
Group work: project development.
Evaluation tools.
Peer-to-peer education.
Workshops.