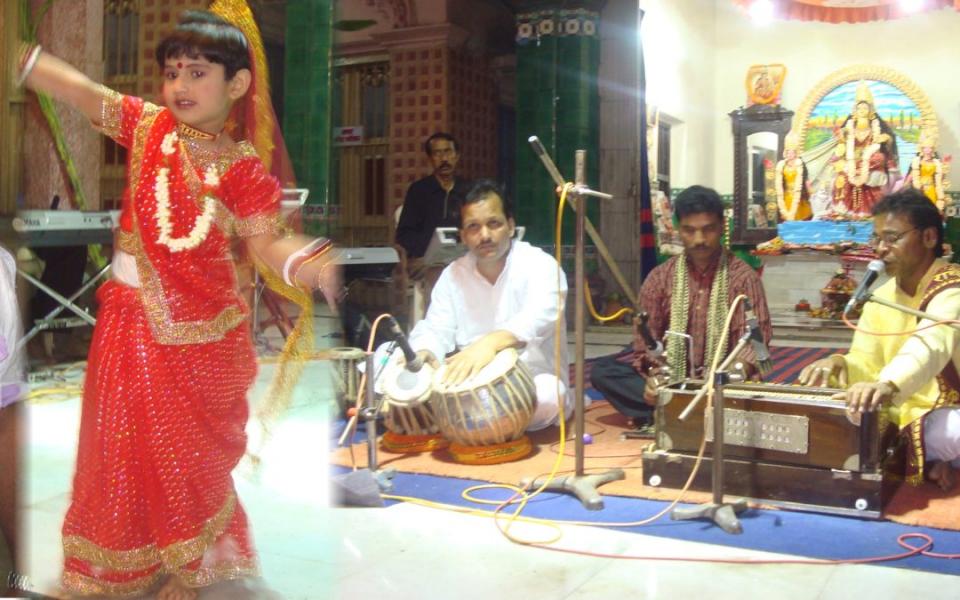 On 14th of October Ektaan gave a live music performance to celebrate an evening with Ghanty family of Asansol on the occasion of 74th year of "Laxmi Puja" (Goddess of Wealth) at Laxmi Temple. The temple was established by Late Sri Satya Kinkar Ghanty.
The generations have been celebrating this festival to maximize the reunion of families. This year Ektaan have been invited by Mr. Sanjoy Ghanty who is also part of URI network and took responsibility to amplify the work of Ektaan. During the performance a call to support Ektaan and the work of URI was announced.
The Festival started on the 11th and will end on the 15th evening, during these four days hundreds of visitors and guests get Prasad (divine food). The space in the temple itself represents a very high sense of spiritual awakening and inner peace.
At the end Ektaan wishes a very happy upcoming Diwali to all, and a big applause from the Ghanty family to the musicians along with very nice food (Prasad). Now every one look forward and waits for the next year as its going to be the 75th one.