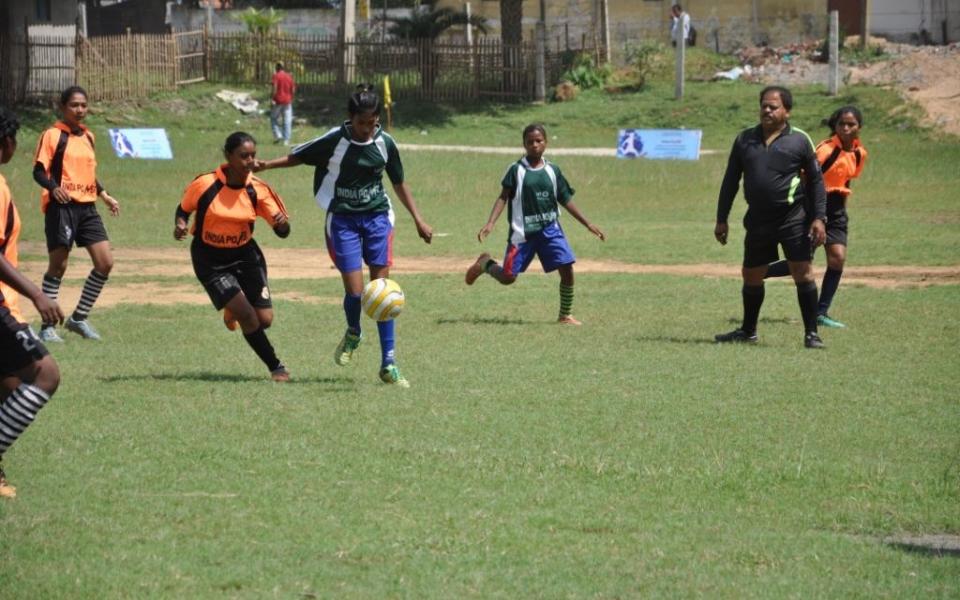 On 8th October 2017, United Religions Initiative (URI India) East Zone conducted a Women's Soccer Tournament in association with India Power Corporation. The tournament started with a kick-off at 10 am by Sri. Moloy Ghatak, honorable Minister of Law and Labor, West Bengal Government.
Mr. Somesh Dasgupta, President of India Power Corporation, with his inaugural speech, expressed their further support to promote sports among women.
Eight teams from the Asansol sub-division participated in the tournament and Panchgram Samilty secured the champion trophy by defeating KJJG Neamatpur team by 2-1 goals.
In this grand event, URI also honored the eminent and senior football players from the area. Honorable Sri. Moloy Ghatak said that, while the junior world cup football matches are taking place in the different parts of the country, here in Asansol this women's soccer tournament is a proactive step which is helping to promote a healthy environment in the state for sports.
URI...envisions the equal role of women in every field.
The organizer, Mr. Biswadeb Chakraborty, national coordinator of URI India, explained that URI, being an international organization affiliated with the United Nations, envisions the equal role of women in every field. Therefore, it stands for equal rights. This women's soccer tournament was organized Mr. Chakraborty. He also explained that URI is actively working in more than 102 countries with various social issues to promote peace and harmony.
In the evening, the champion and runners-up trophies were given, including individual prizes to all the players and referees.
From Mr. Biswajit Ghosh
Media Manager, URI East India