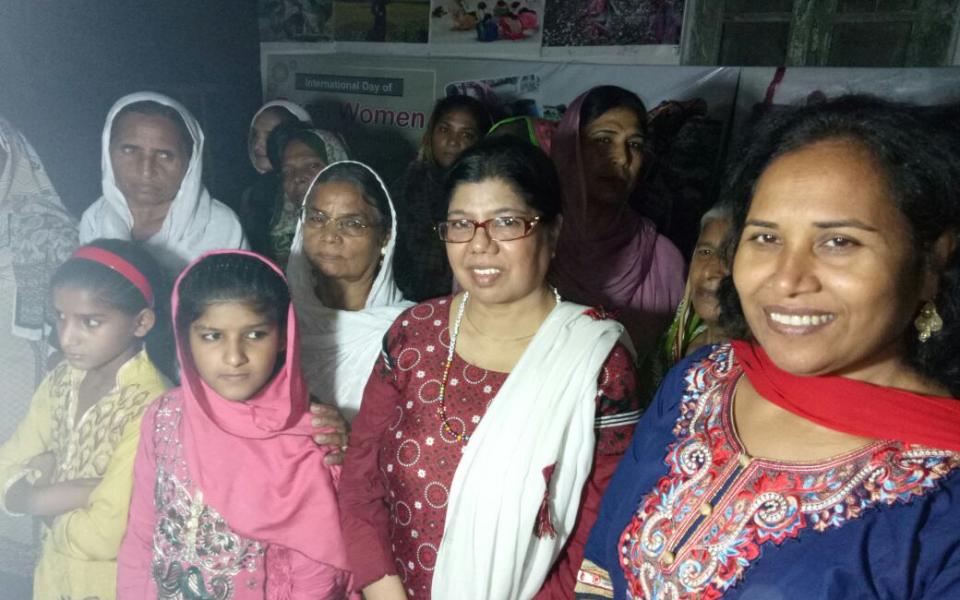 Greetings of peace.
URI Women's Wing arranged a program for women in Chak 7 (a village) District Faisalabad on 15 October 2017 at 5 PM.
There were about 40 women from the area. Some of them work in fields and others do labour work. Sr Sabina asked her group of women in Faisalabad to coordinate her with this program.
The program started with interfaith prayers. There were Christian and Muslim women. Mr Naeem Harry and Mrs Mariam Neeam Harry participated in the program as chief guests. Mr Neeam Harry is a chaplain in New Jerzy Hospice while Mrs Mariam is a director of the Religious Institution of the diocese in New Jersey.
The theme and history of IRWD was introduced and explained to the women. According to one 2012 report, there are 87 million women in Pakistan and 63 million rural women. Overall, the rural female literacy rate is 35%.
The rural female literacy rate is 35%.
The condition of woman in rural areas is very bad. The rural women are uneducated and have not many skills so people don't have much care and respect for women.
Mr Naeem Harry sang a song in Urdu. It gave the message that all work is important, but we have to do it from our heart. He sang the song and also taught the women, who were very happy to learn the song. He shared his work experiences and told the women, "I have been working for many years in counseling and in hospice, and I learned that women have much much more patience, tolerance, hard work, and endurance."
The preamble of URI was read and explained to the women. The women had prepared a tableau which explained that work of women is very important and has a major impact on the family, society, and country.
Mrs Mariam, the chief guest, shared the rich experience of living in the USA. She told the women, "If we work with love and with love of God, the work becomes worship and very effective." She said, "I know the situation of women is very hard in Pakistan, but your hard work and tolerance will make it bearable and fruitful for all." Then we had an open forum and women shared their experiences working in fields and in different hard areas. They said that they are working in fields doing jobs like collecting grains, sowing seeds, and bringing fodder for animals, then cooking for the family and other household work. They also shared that they get only a little portion of the goods produced.
Sabina Rifat appreciated their hard work and assured them that their voice will reach the global community.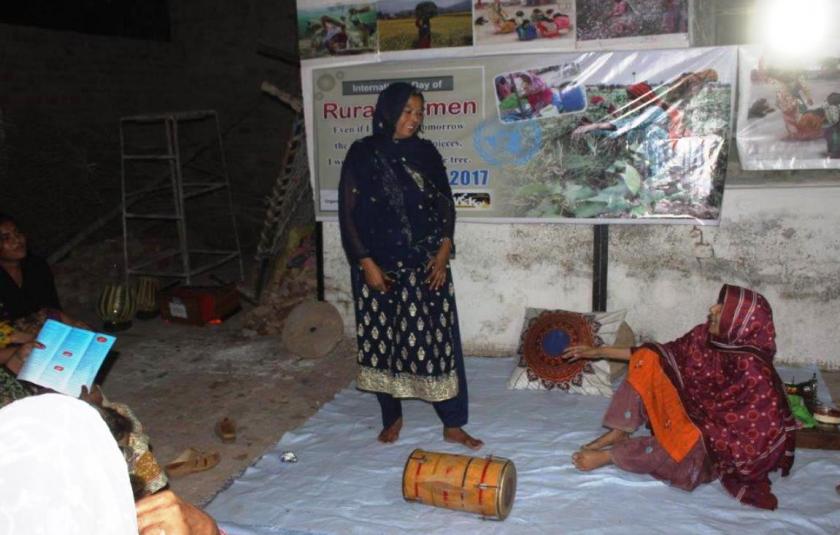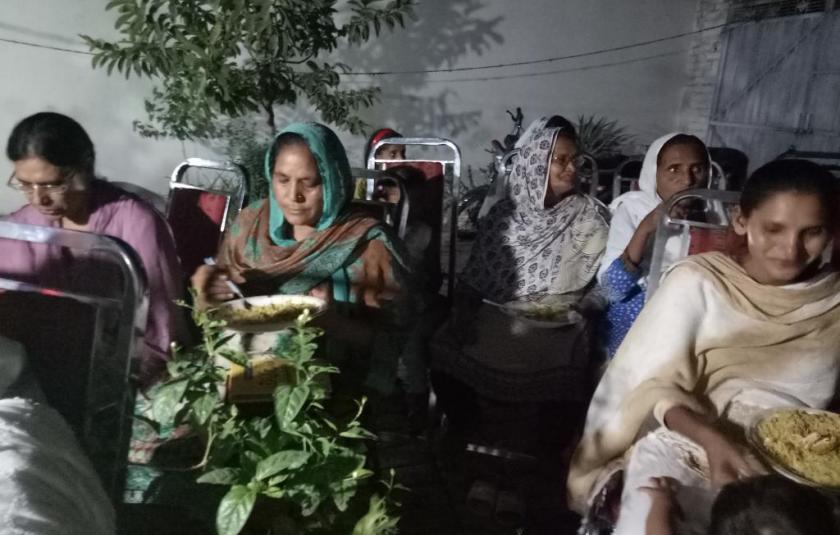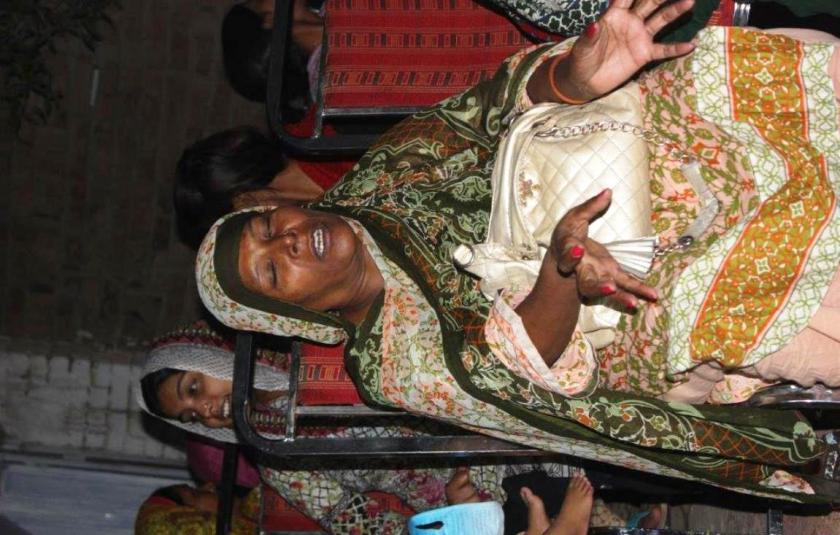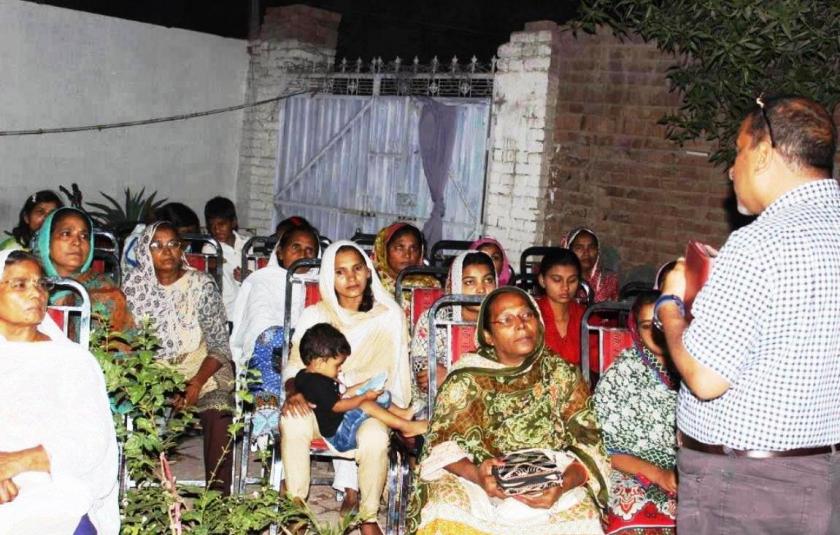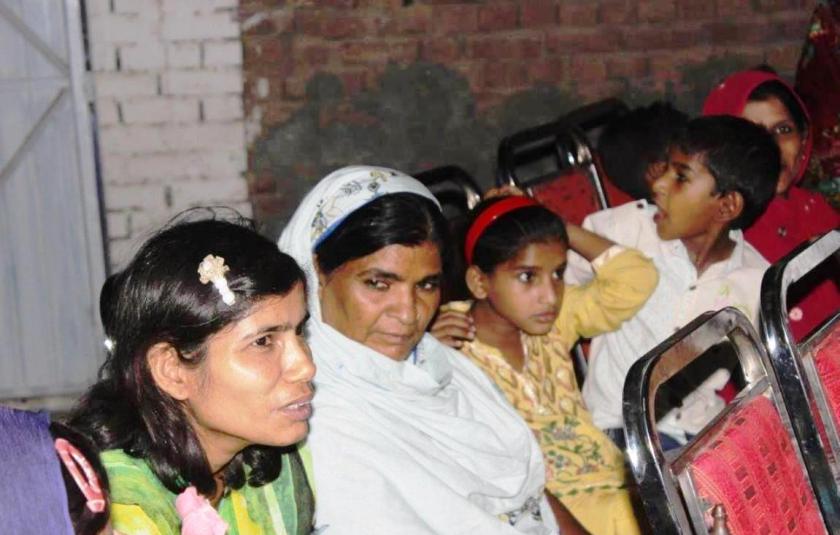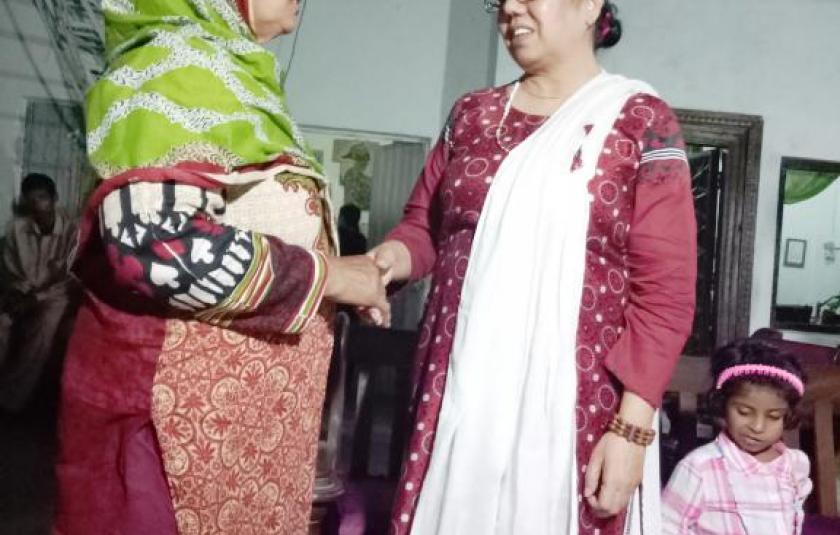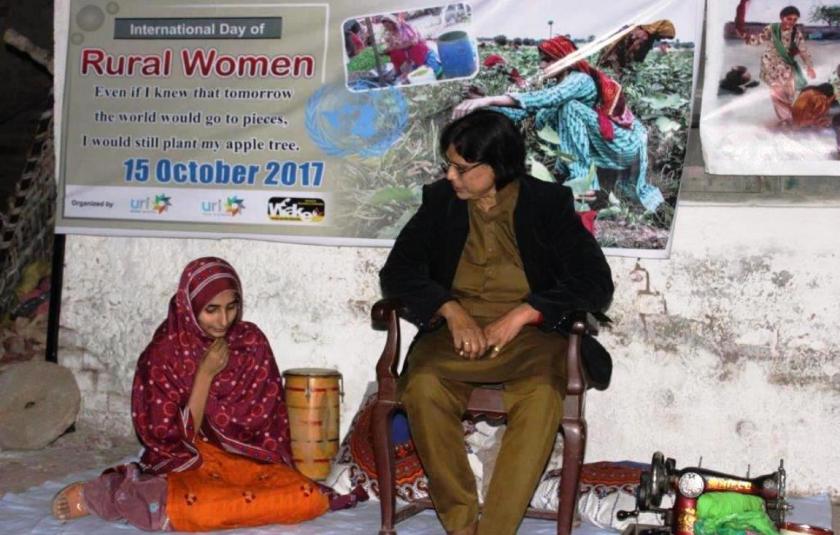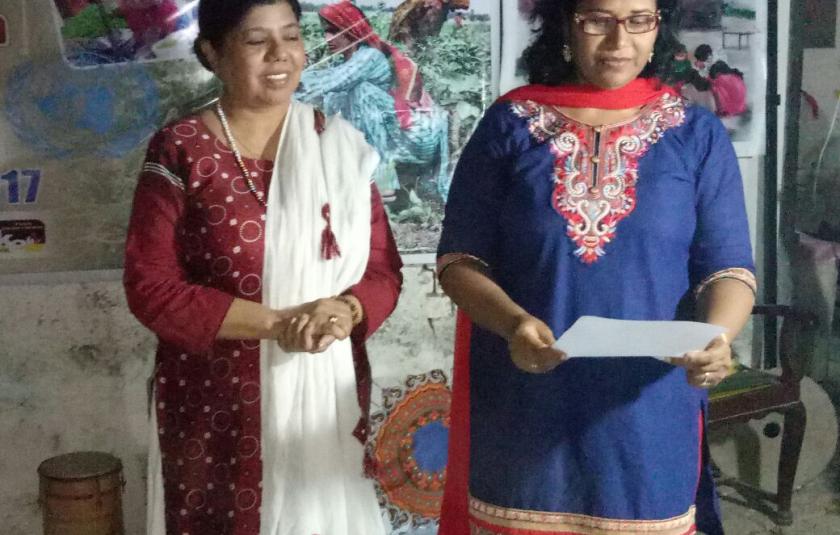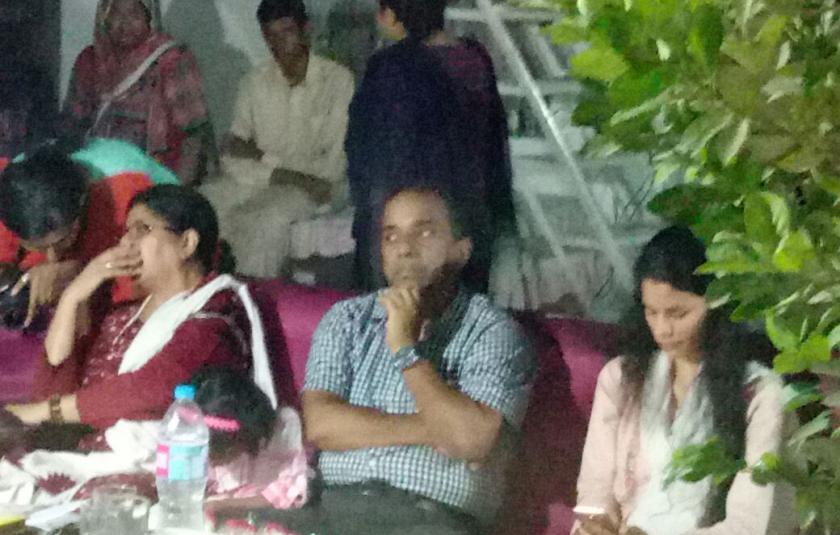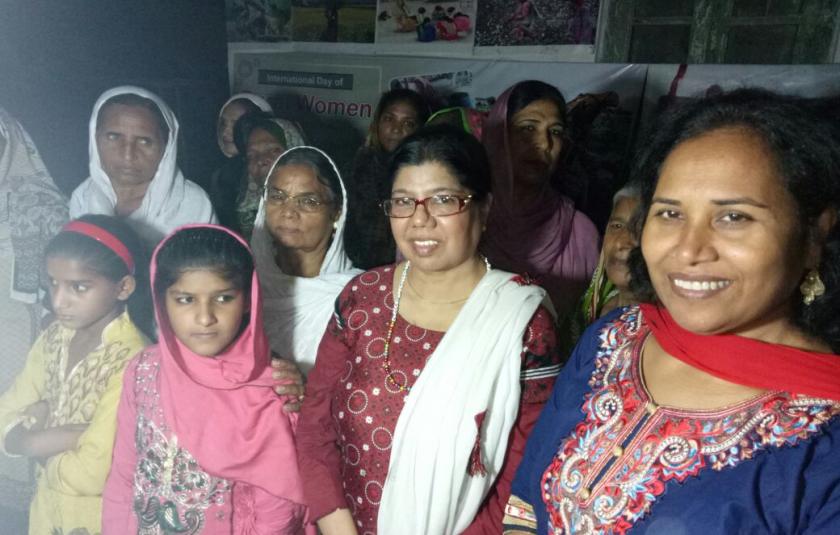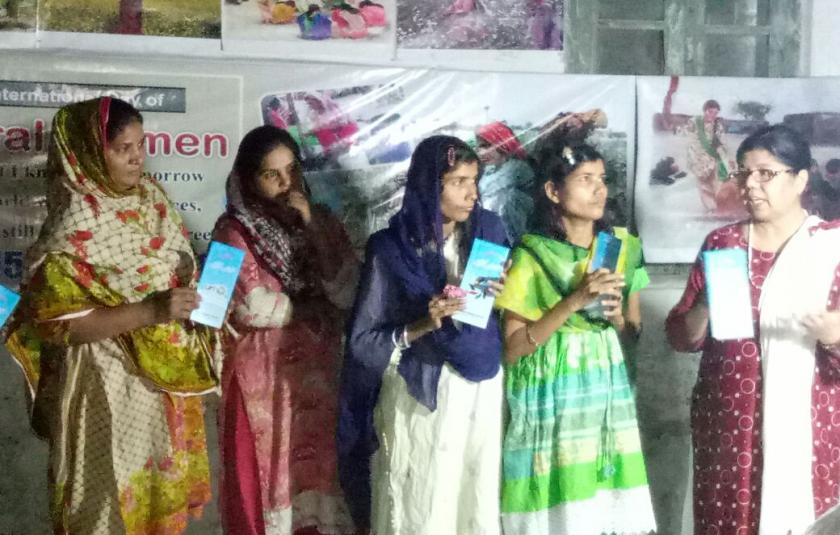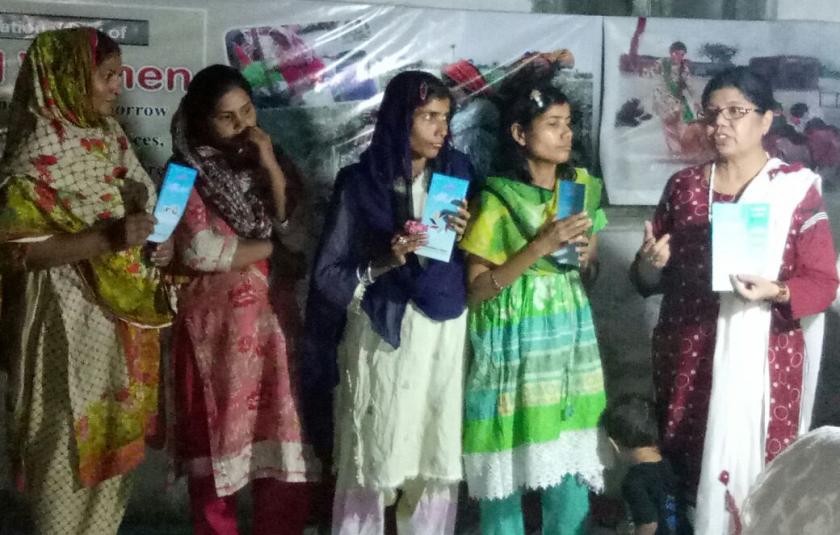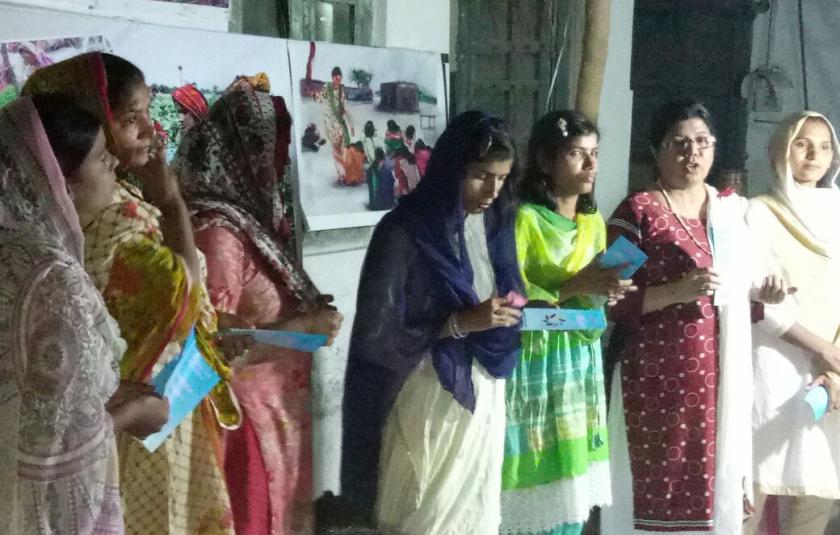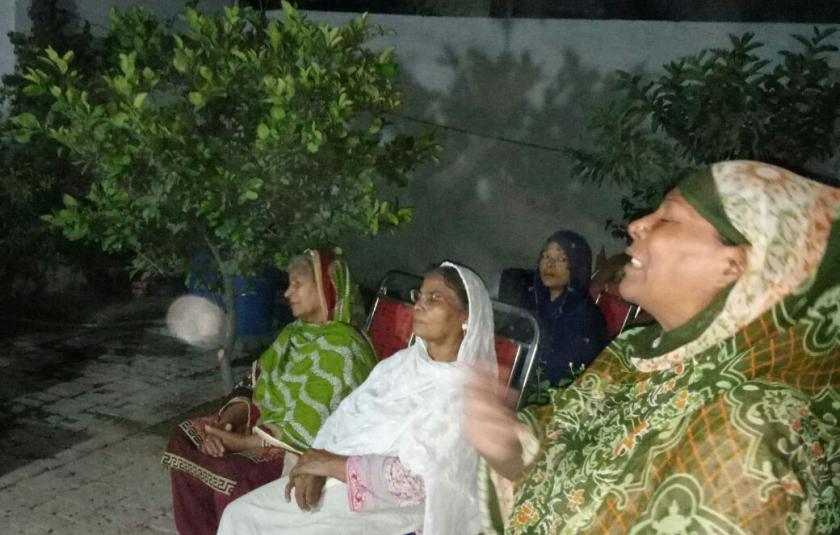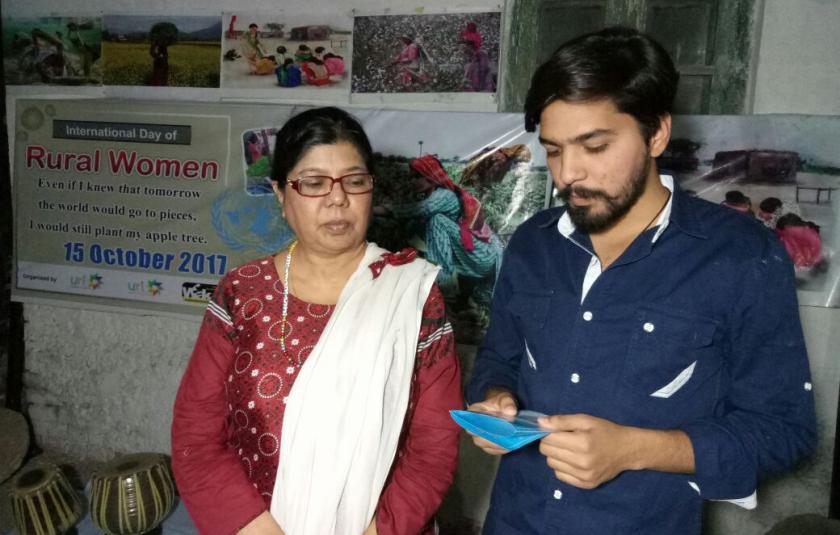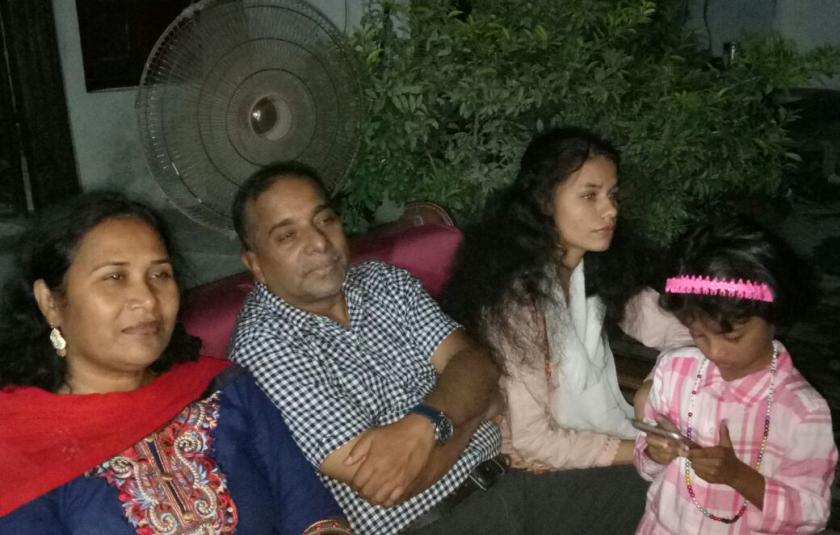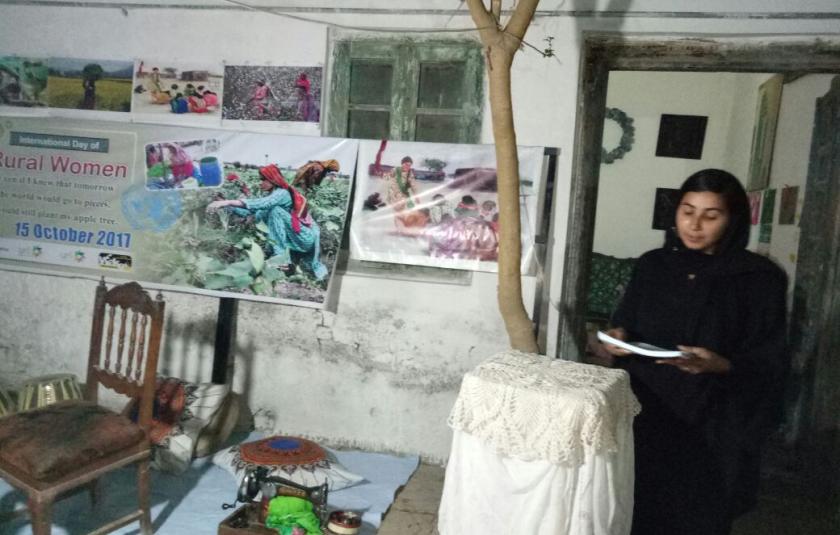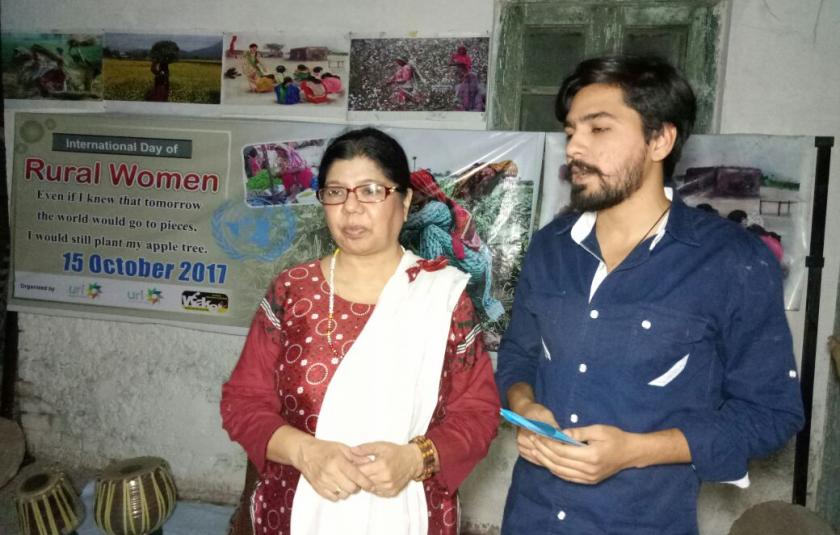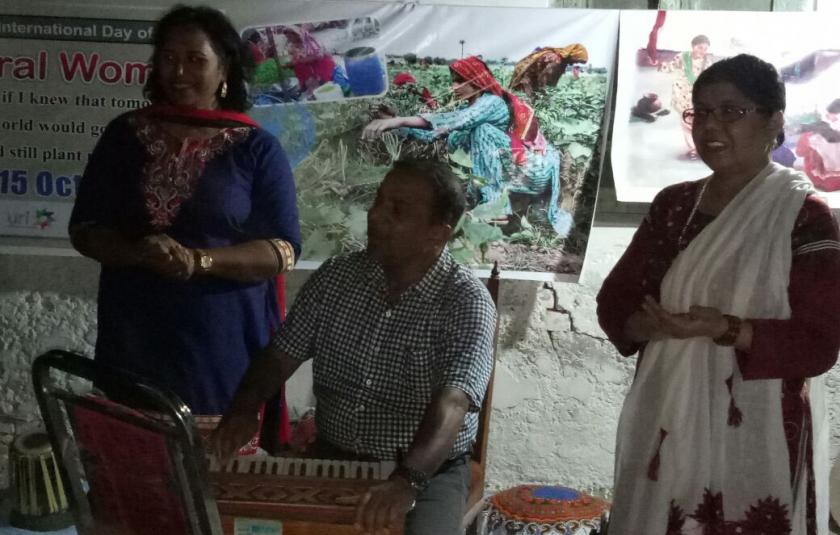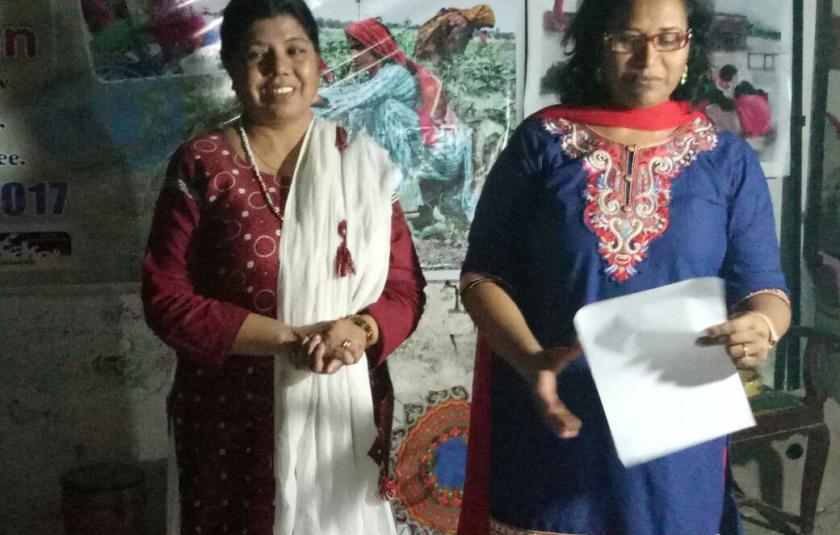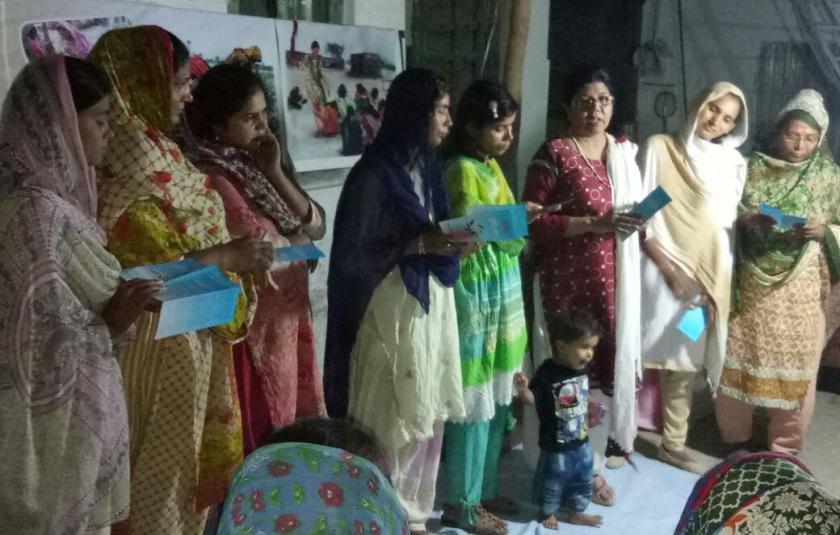 Mrs Mariam read a message from Monica Willard and Sabina Rifat, translating it into Urdu for the women:
For the Women of Pakistan

You are gathered today with Sr Sabina Rifat and honoured guests Marym and Harry Naeem from the United States. It is also an honor for me to send my love and blessings to all of you as you observe Rural Women's Day.

Your hard work and dedication to your families and community are very much appreciated, even in the work of the United Nations. Next March at the Commission on the Status of Women there will be 2 weeks of meetings to share the challenges and success stories from rural women everywhere. The 2017 theme is Empowerment of Rural Women and Girls.

I thank you for making the time to come together to celebrate women's essential contributions to rural life. You work very hard. Everyone expects you to take care of everything and to keep it running smoothly. Many times your efforts are just expected and you don't even get a thank you. I want to say thank you to each of you many times so that you will know how appreciated you are in all that you do!

I also want to say thank you for sharing this day with me. I hope to see your faces in photographs. I will make sure your stories of successes and challenges get carried to the United Nations.

Have a wonderful gathering. Blessings to all.

May Peace Prevail on Earth!

Love,

Monica Willard

United Religions Initiative

United Nations Representative
The women were very thankful for this message and were delighted to know that they were united, thought of, and loved by the global community and URI.
Women then sang the village songs and celebrated their great day. A festive meal was served to the women on their great day. There were two twin sisters who were physically and mentally a bit challenged. They shared their painful story about how their house was burnt because of religious discrimination, then their father died of a heart attack, and due to the shock and trauma, they become abnormal. But they are very positive, energetic and willing to do something better in life.
Sabina Rifat promised them to help them morally, spiritually, and to give them a boost to do what they wish to. There were some women who were working in fields and in homes. They were willing to make their work stronger and enhanced. URI Women's Wing will help these enthusiastic ladies in order to empower them.
Sr Sabina thanked all the participants, and Mr and Mrs Harry Naeem. She also thanked the regional and global office. She especially thanked the Women's Initiative, who are making it possible to uplift and empower the women in Pakistan.
At the end, all women prayed for the universal peace and asked for the special blessing of God for URI and UNO for their efforts of promoting peace.
May Peace Prevail on Earth!!!