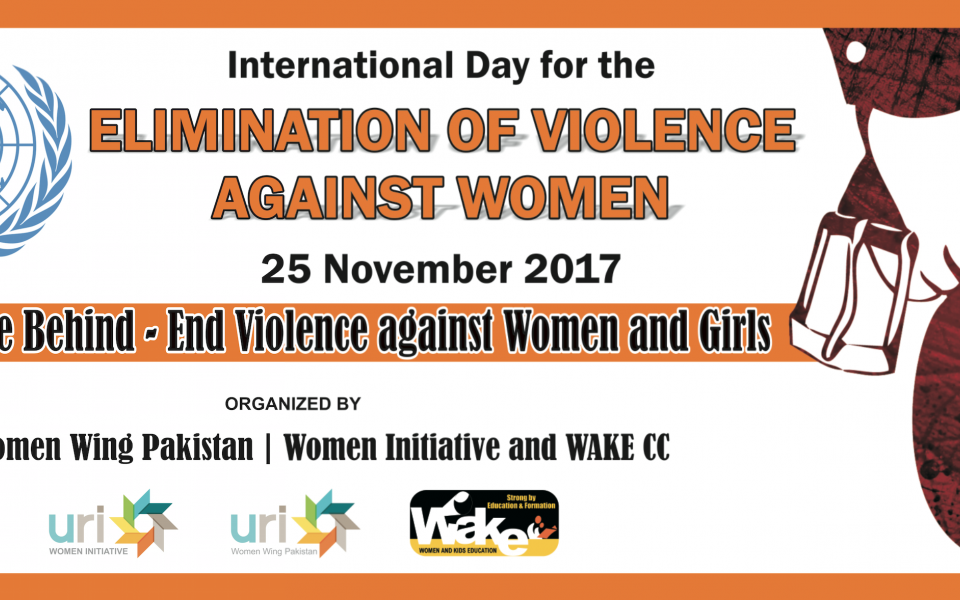 URI Women Wing Pakistan celebrated a program on the International Day for Elimination of Violence Against Women, 25 November 2017. This program included 35 women from a village 25 km from Faisalabad, Pakistan, where there are many victims of domestic violence among the women.
I have invited two women from Faisalabad to give a talk on raising awareness of women's empowerment and dignity. The URI charter will be read, explained, and discussed. We will also discuss how URI international and URI Women Initiative are working keenly for women's empowerment.
There are two international guests in the town. One is a Catholic priest, Father George Joseph from Italy, whom I have invited for a talk on counseling and on facing the changing situation for women in Pakistan. Father George is originally from Pakistan, and currently works with youth children and old people in Sicily, Italy. He is a well-known musician, composer, puppeteer and spiritual consular, and an expert at yoga meditation and human dignity. The other guest is Marien from Slovakia, a volunteer working on women's and children's empowerment and education in slum areas. He is in Pakistan for the first time, working with an organization of women. So I invited him to share his views and experience with the women here.
The women in the program will share their stories. URI Women Wing and WAKE CC will get membership for URI from this group, and their activities will be shared with these women through a short video. I hope this program will bring a lot of courage, optimism and positive energy to the women in their hearts, lives, and to the people living around them.
I request you to keep this program, these women, their families, and their tough situation in your prayers.

May Peace Prevail on the Earth.
Sabina Rifat
URI Women Wing
Chairperson WAKE