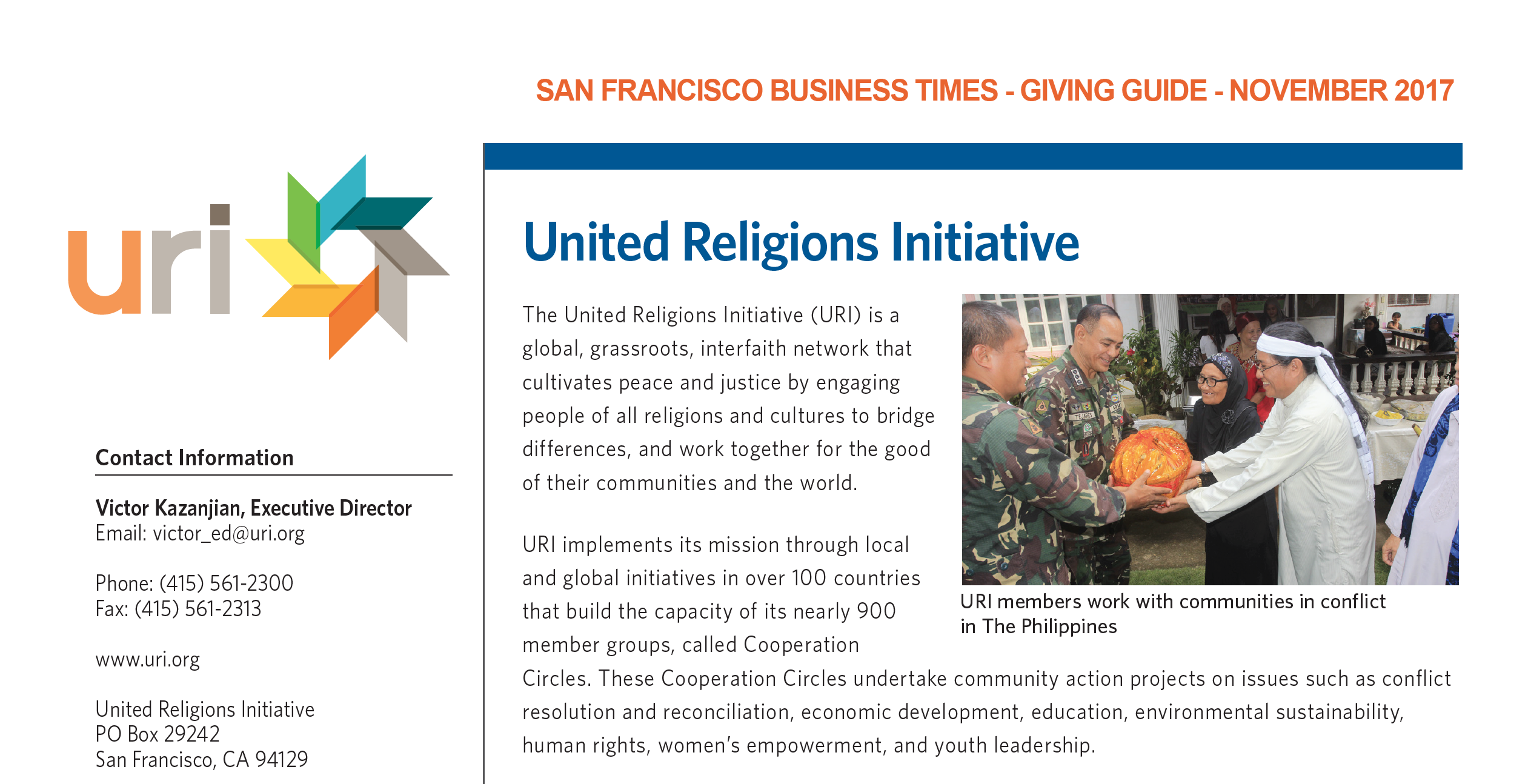 The United Religions Initiative is proud to be featured in the San Francisco Business Times Annual Giving Guide. This end-of-year publication traditionally provides a helpful resource for people seeking reputable nonprofits to receive charitable contributions during the winter holiday season.
Special thanks to our friends at RINA Accountancy Corporation, who selected URI as their nominee!
Download the full feature in .PDF form below.